Orpheum Theatre
Introduction
Constructed in 1927, the Orpheum Theatre is the last remaining of three vaudeville theaters built in Sioux City. It was designed by the Chicago firm Rapp and Rapp and its construction was largely financed by local businessman Arthur Sanford, who spent a whopping $1.75 million dollars. When it opened it was one of the largest theaters in the state, featuring 2,650 seats, a large Wurlitzer organ, ornate interior detailing, French damask wall coverings, European oil paintings, plush carpeting, and crystal chandeliers. It was built during the peak popularity of traveling vaudeville acts. It underwent restoration in 1999 and has since been the home of the Sioux City Symphony. A variety of performers, including Sheryl Crow, Jerry Seinfeld, and David Copperfield, have also given shows here.
Images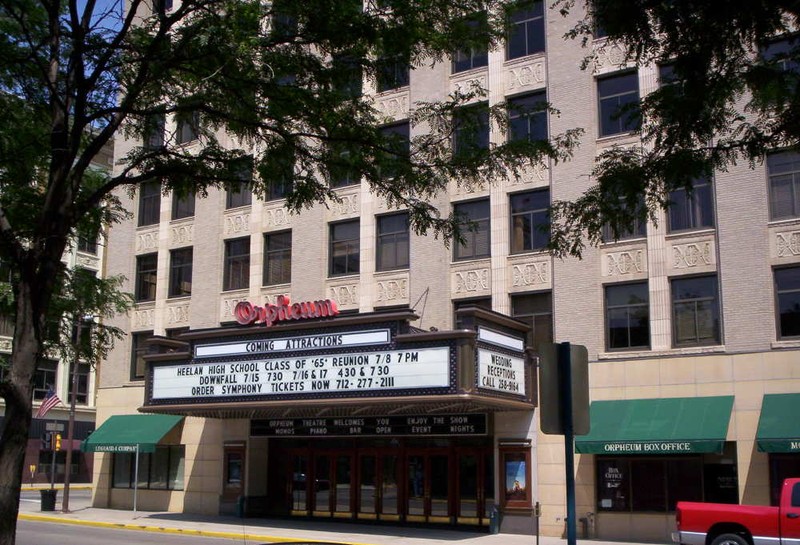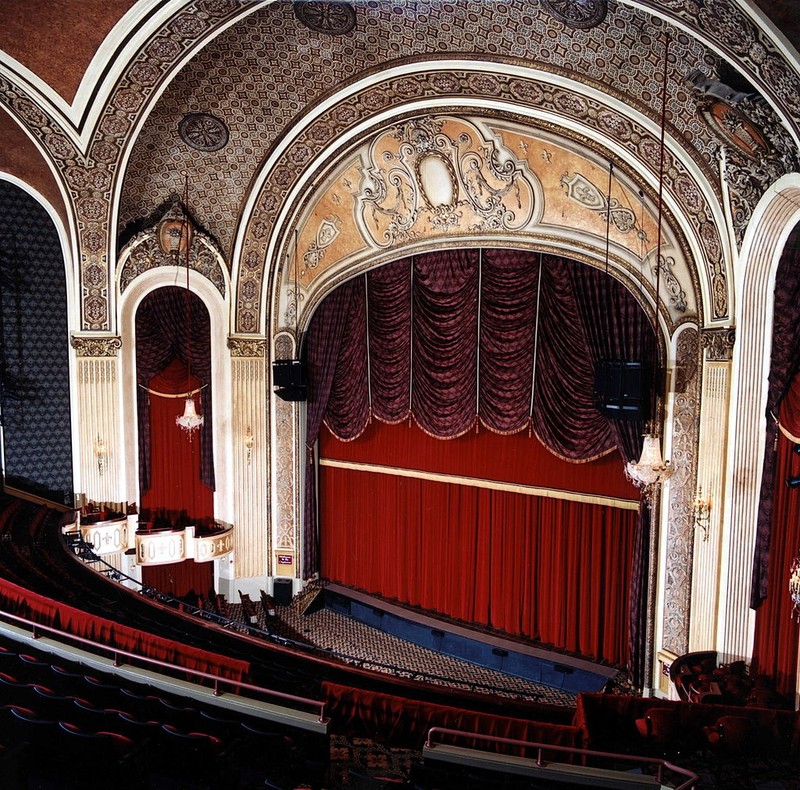 Backstory and Context
The Orpheum was the third such theatre built in Sioux City. The previous two, built in 1906 and 1918 respectively, were not enough to meet the high demand (they were eventually torn down) for vaudeville acts. The Orpheum was part of the Orpheum theatre circuit, which was a chain of similar performance halls in California and the Midwest. Sioux City was chosen because it was located in between Omaha and Minneapolis, and that way performers could save money on traveling between the two larger cities.

By 1930, vaudeville acts were on the decline as films began to rise in popularity. The Orpheum was converted into a movie theater and was remodeled in the 1970s and 80s to better fit this purpose. Eventually it closed in 1992. Efforts to raise money to save and renovate the building began in the late 1980s.
Sources
"History." Orpheum Theatre. Accessed December 13, 2015. http://orpheumlive.com/history.

"Orpheum Theatre (Sioux City, Iowa)." Wikipedia. Accessed December 13, 2016. https://en.wikipedia.org/wiki/Orpheum_Theatre_(Sioux_City,_Iowa).

Schalge, Gretchen. "New Orpheum Theatre." National Park Service - National Register of Historic Places. August 25, 2000. http://focus.nps.gov/GetAsset?assetID=2bced0cc-1f90-489f-9f67-9b6aef5a0e7f.

Additional Information