The Pythian Castle
Introduction
The green cupola of the Pythian Castle is a prominent feature of Bisbee's skyline. This structure labelled as a castle by the locals also includes a bell tower, whose clock still gives people in town time. Looking now as it did in 1904, the castle was built by Swedish immigrant, Joseph Muheim, to be a home for the fraternal society, the Knights of Pythias. a few decades ago the building became home to apartments and has recently undergone a restoration process to maintain its 1904 look.
Images
The Pythian Castle soon after it was completed in 1904. Courtesy of the Bisbee Mining & Historical Museum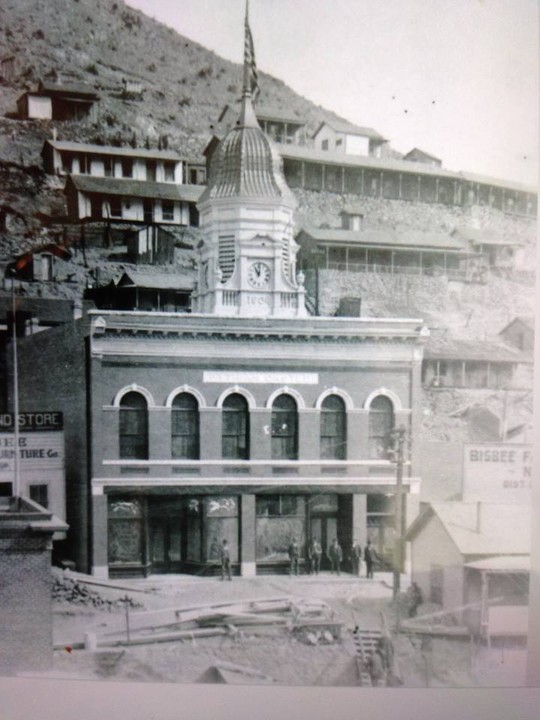 This 1907 photo centers on the Chihuahua fire that hit Bisbee. The Pythian Castle is seen in the center area. Both it and most of the city was unscathed from the fire. Courtesy of the Bisbee Mining & Historical Museum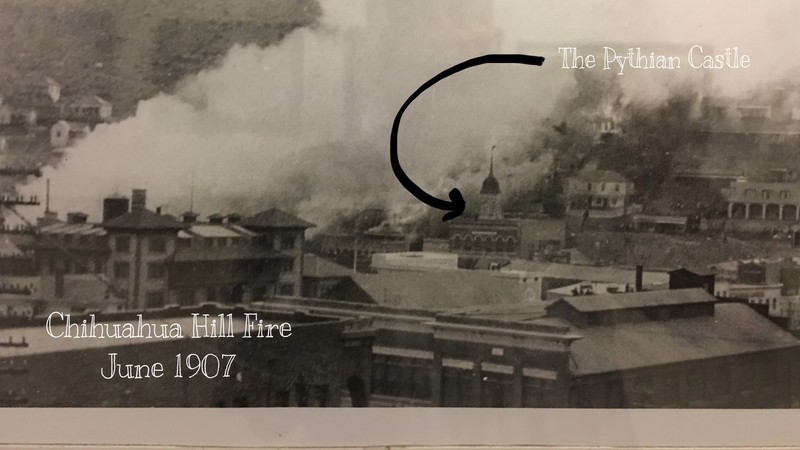 Renovation work being done within during 2015-2016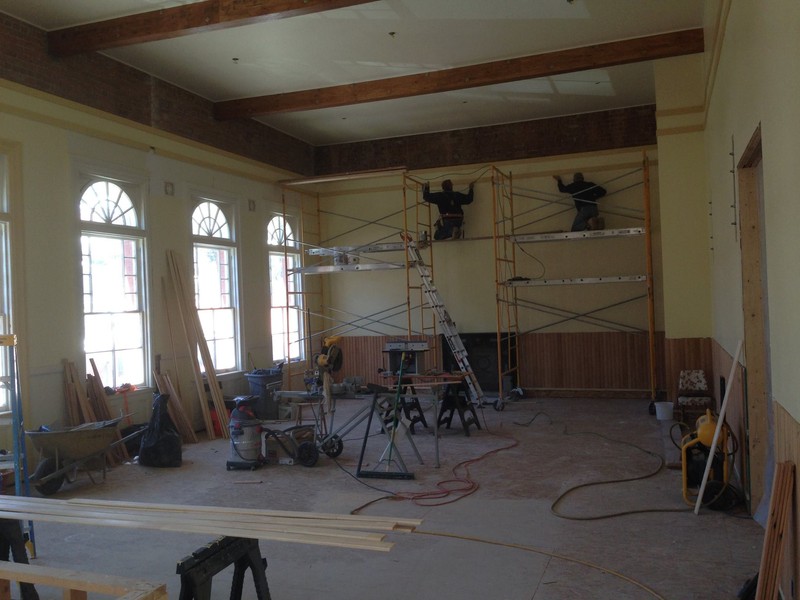 One of the original wall being reclaimed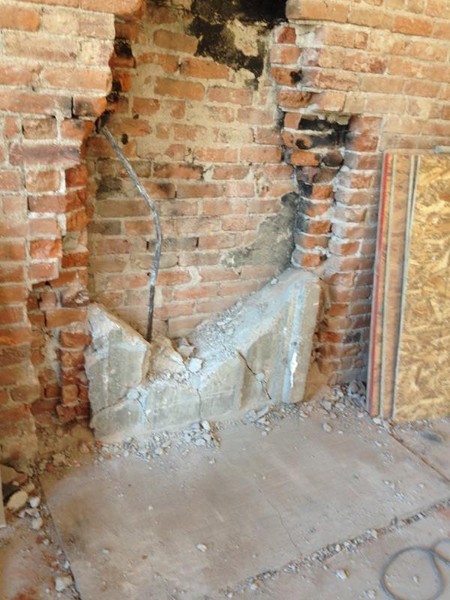 The Pythian Castle as it looks today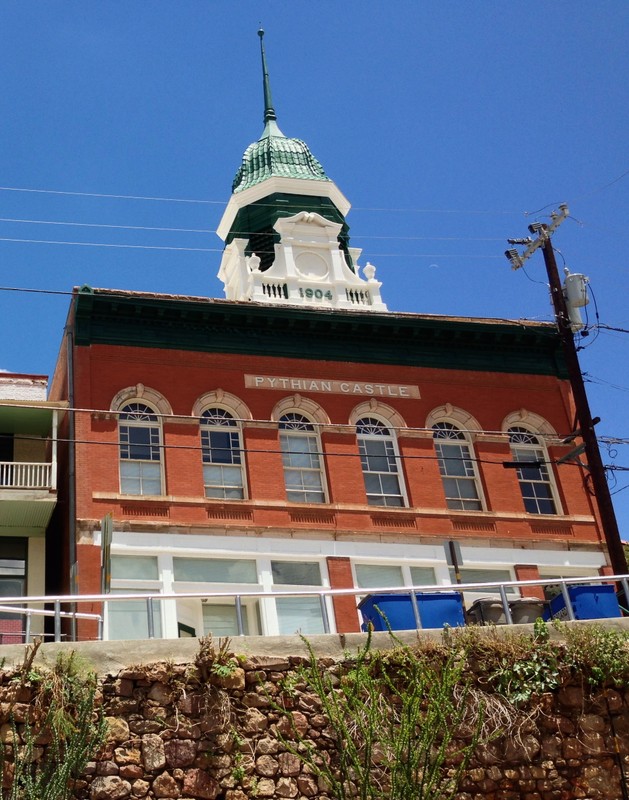 Backstory and Context
When the Knights of Pythias was formed in 1888 in Washington, D.C., it quickly became a fast growing secret fraternal society nationwide. At this time, Bisbee was a large and bustling mining city and many locals became members of the Pythians or members moved to Bisbee for work and wealth. Swedish immigrant and architect to Bisbee, Joseph Muheim, was tasked with providing a home for Bisbee's Knights of Pythias members.

In 1904, this structure was completed, costing about $3000 (in 1904 dollars). Ever since then it as been known and beloved for its green cupola that rises high and its bell tower with clock. The latter is provides its services to the town. Oddly, enough, the Pythian Castle would only be used by members of the society for 10 years. Such short term use was caused by a confrontation with a local union mining club. The Knights let the union use the second floor for their meetings. However, shortly thereafter, a rift grew. This rift was bad enough that rather than the union miners leaving, the Knight left the building meant for them and went elsewhere. The miners took control of the castle until the 1940s when membership decreased significantly, causing the castle to be abandoned for a number of years.

In the 1980s the city turned the castle into an apartment building. This decision happened to many other historic buildings in Bisbee in order to stabilize and save them. In 2015, the castle was renovated to have floor plans that appeared as it did in 1904 while maintaining its use as an apartment building.
Additional Information