Historical Marker: Dubuque House
Introduction
Not far from this spot in Falls Park stood Sioux Falls' first hotel, albeit a modest one. It was constructed in 1857 by Wilmot W. Brookings and members of the Western Town Company of Dubuque, Iowa. A year earlier they founded Sioux Falls, Minnesota Territory (the borders of South Dakota and Minnesota at that point were not defined) on the western side of the Big Sioux River. No photos or drawings of the hotel still exist but it is believed that it was a simple one-story building that resembled a typical cabin of the day, with a roughboard roof and cloth sacks filled with prairie grasses for mattresses. It also may have served as a meeting hall, freight station, and post office. Along with the rest of Sioux Falls, it was abandoned in 1862 during the Dakota War of 1862 and eventually torn down after the war. Its stones were likely used to construct other buildings.
Images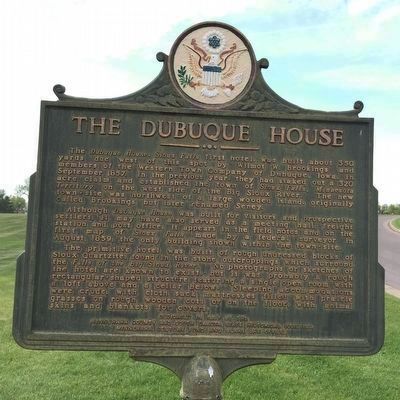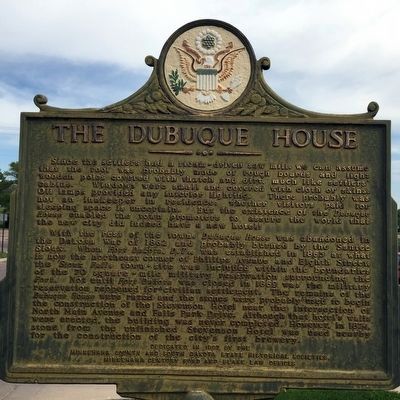 The marker is easily accessible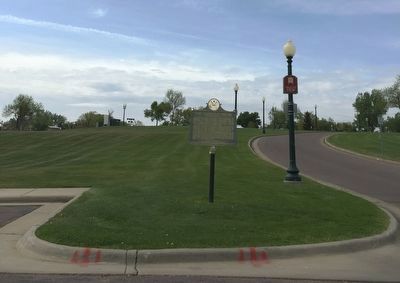 Sources
"Dubuque House." The Historical Marker Database. Accessed December 12, 2016. http://www.hmdb.org/marker.asp?marker=91556.
Photos by:
Phyllis Prats