John Brown House, Summit County Historical Society
Introduction
In 1844, this home on Diagonal Road in Akron became the home of John Brown, an abolitionist who later led attacks on pro-slavery partisans in territorial Kansas and attempted to lead a revolutionary raid against the institution of slavery in Harpers Ferry in what was then Virginia, an event that helped spark the Civil War. Today, the home is owned and operated by The Summit County Historical Society. The home is open for public tours and has been designated by the National Park Service as a Network to Freedom site. Learn more about Brown and the Summit County Historical Society by reading the description and clicking the links below.
Images
This Akron, Ohio residence was once the home of famous abolitionist John Brown. While living here Brown worked in the wool trade before getting heavily involved in the Underground Railroad and his opposition to slavery.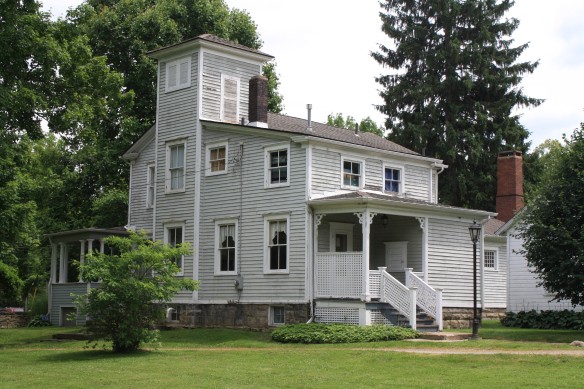 John Brown was executed in 1859 after his attempt to capture weapons at the federal arsenal at Harper's Ferry.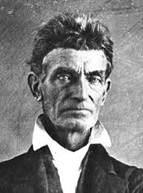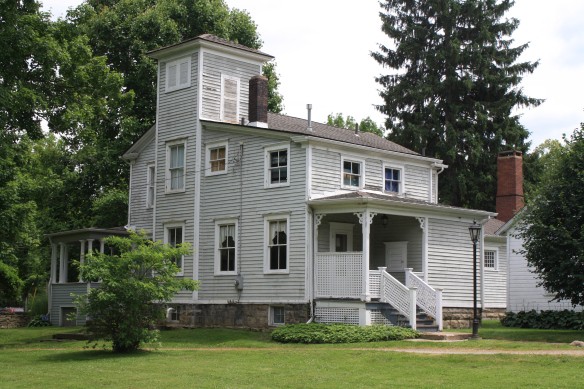 Backstory and Context
John Brown lived at this Akron residence between 1844 and 1854 and spent much of his life in Summit County. He was born in Torrington, Connecticut, in 1800, and moved to this area and became involved in the wool trade. During a business trip to Springfield, Massachusetts, he met abolitionists and came to agree with their belief that slavery was contrary to God's will. By 1850, he became an active supporter of the anti-slavery network known as the Underground Railroad. He later moved to Kansas with the goal of supporting the opponents of slavery who were attempting to make Kansas a free state.
While in Akron, Brown worked in the wool trade with Simon Perkins Jr., the son of Akron's founder. Perkins later fired Brown and he moved on to New York. Brown later was famously involved in a bloody conflict over slavery in Kansas Territory. It is believed that people in Akron raised cash and weapons to help Brown's cause.
Brown fled the United States for Canada for a time but returned in 1859 to lead the famous raid on a federal arsenal at Harpers Ferry, Virginia, in what is now West Virginia. The failed raid took place on Oct. 16, 1859. Brown was captured and later hanged for his actions. The controversy of Brown's trial helped fracture the Democratic Party, which helped lead to the election of Republican candidate Abraham Lincoln.
While African Americans praised Brown for his attempt to challenge slavery, white Americans were divided on both slavery and Brown's tactics. With white Southerners citing Brown's attempted revolution as evidence that Northerners represented a threat to their way of life, Brown's attack on Harper's Ferry fanned the flame of sectionalism that led to the Civil War.
The John Brown House was built in 1830 by Benjamin Greene and Salmon Hoisington, and had a number of owners after Brown, including the Portage Country Club. The Summit County Historical Society has operated the house since 1971.
Sources
National Park Service website, accessed Dec. 8, 2016. https://www.nps.gov/subjects/ugrr/ntf_member/ntf_member_details.htm?SPFID=4756724&SPFTerritory=Ohio&...
Summit County Historical Society website, accessed Dec. 8, 2016. https://www.summithistory.org/john-brown
The John Brown House, The Summit County Historical Society of Akron Ohio. Accessed June 8th 2020. https://www.summithistory.org/john-brown-house.
Additional Information