Oakland Plantation
Introduction
A unit of Cane River Creole National Historical Park, Oakland Plantation was acquired by the National Park Service in 1997. The restored plantation offers a way to explore antebellum life and history from the perspective of the enslaved women and men who built and labored here and other workers as well as the owners and others who lived within the French-influenced region of the coastal South. The Plantation also depicts the life and times of founder Jean Pierre Emmanuel Prudhomme.
Images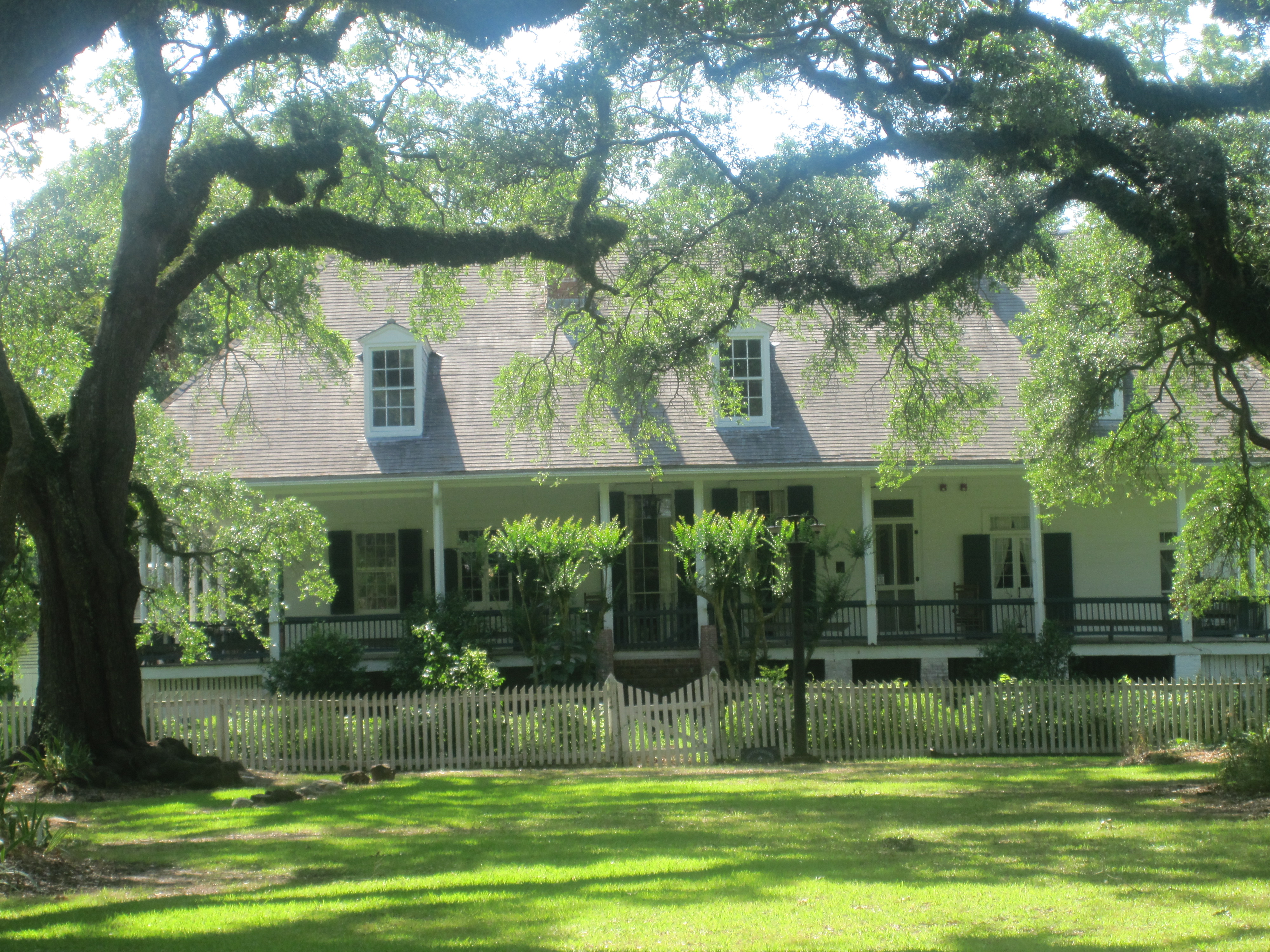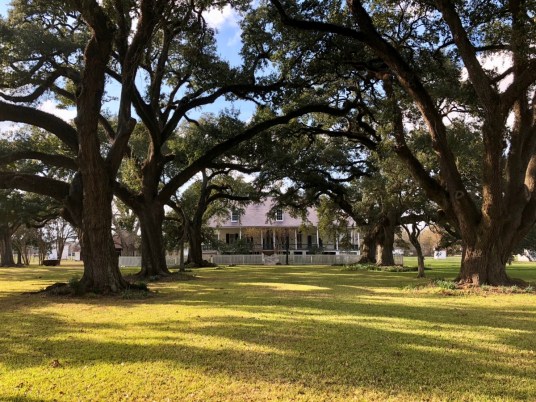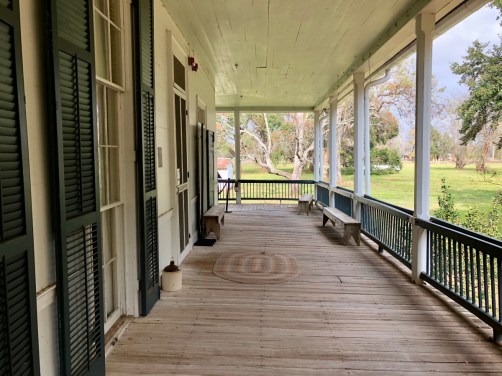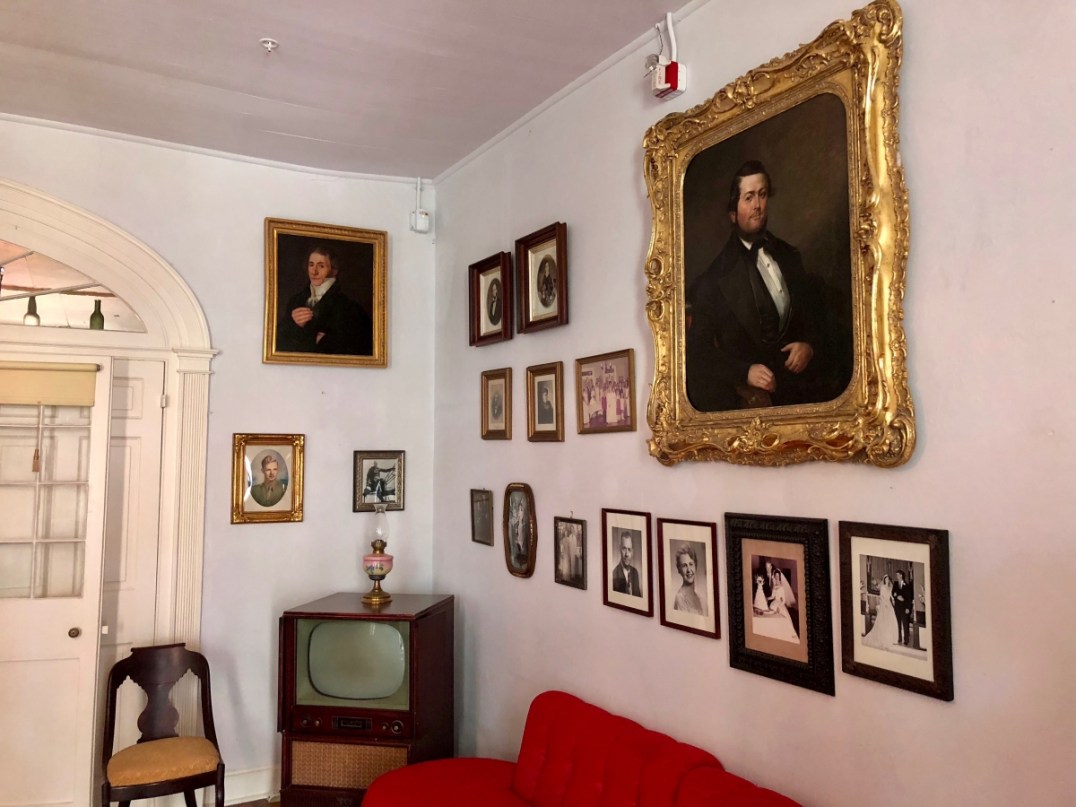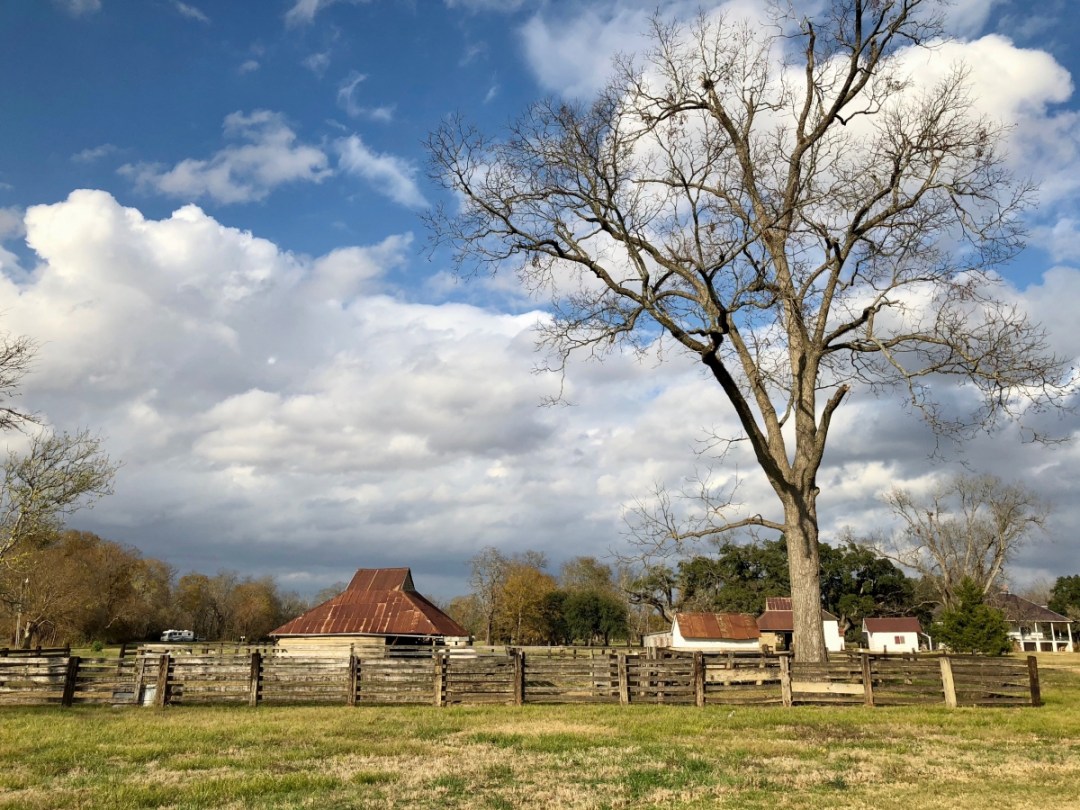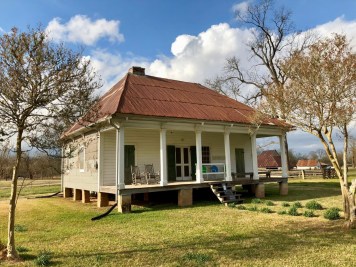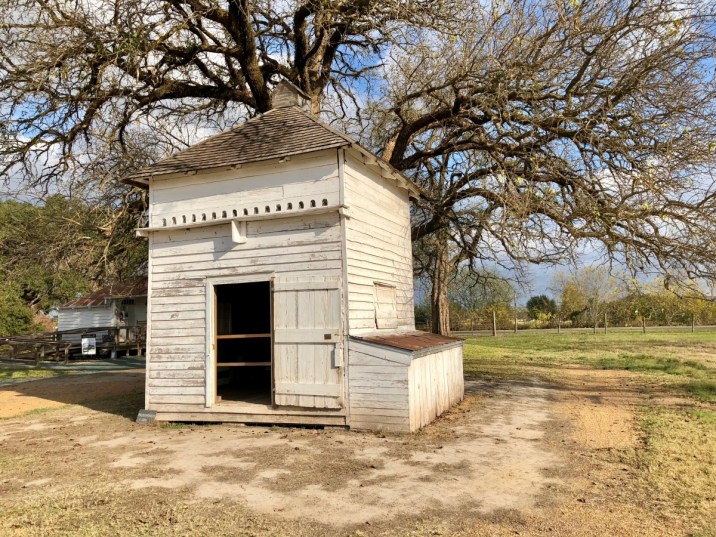 General Store/ Post Office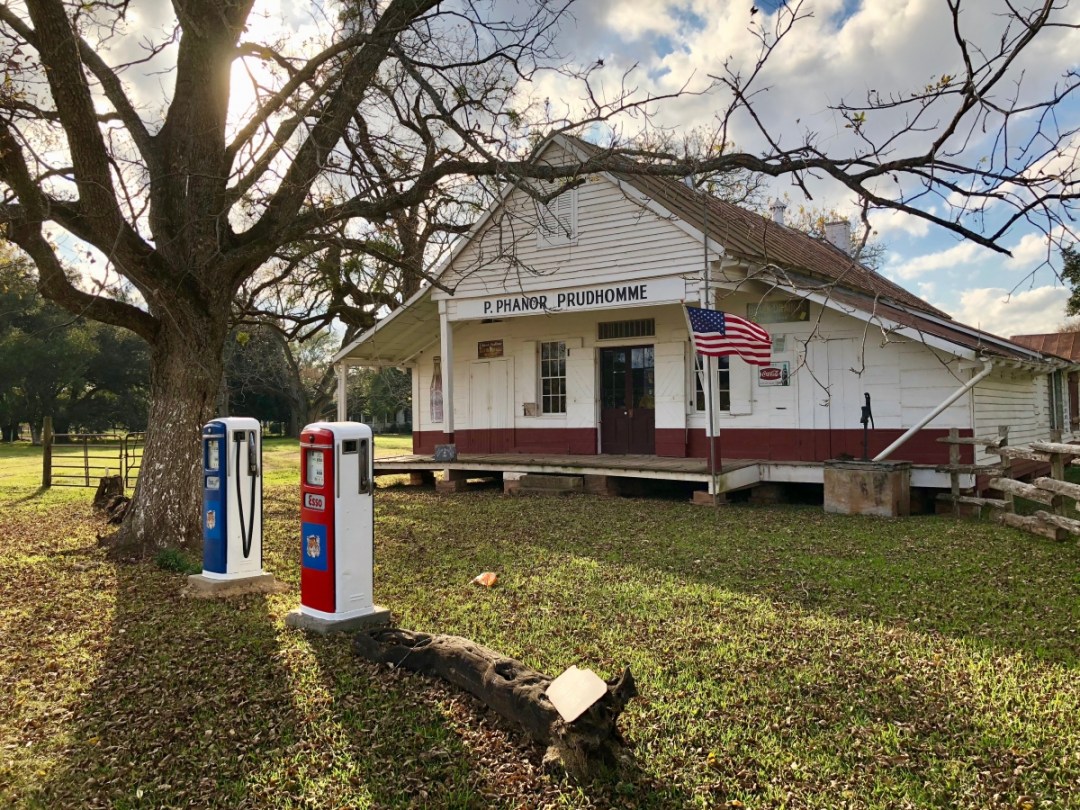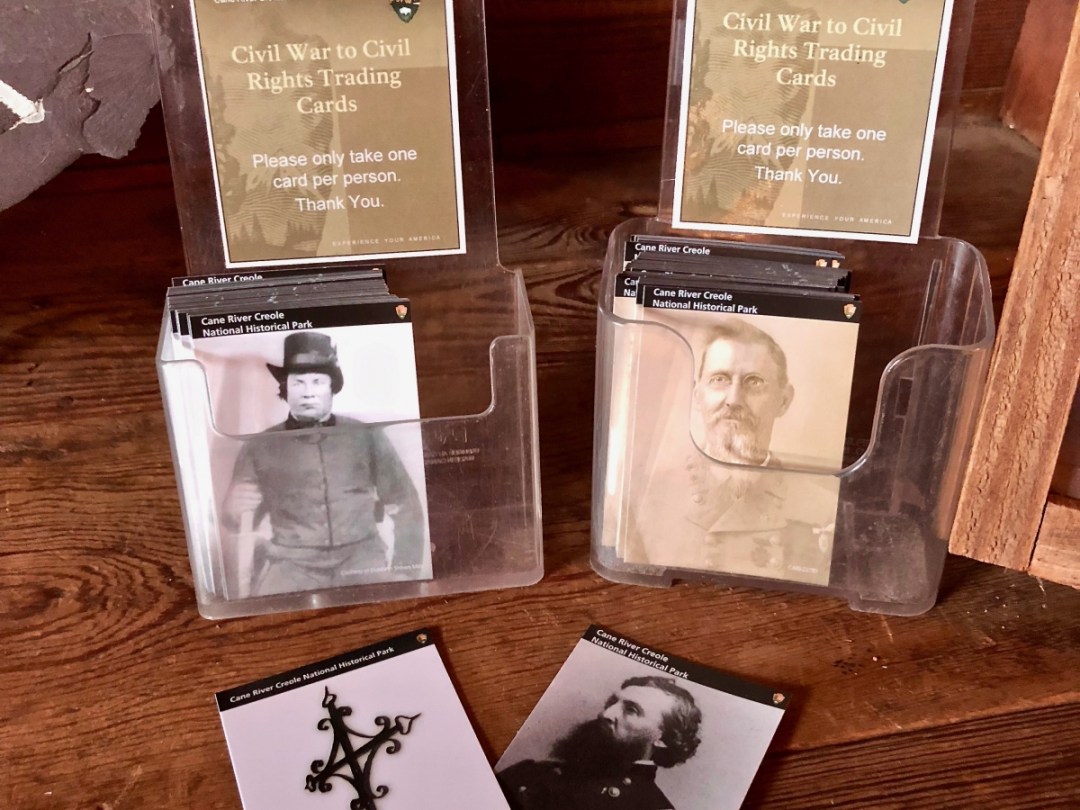 Backstory and Context
Oakland Plantation was built by Jean Pierre Emmanuel Prudhomme through a land grant from the Spanish government in 1789. As Prudhomme's fortune quickly increased, so did the size of the plantation. Prudhomme passed in 1845, and Oakland Plantation has been passed through eight generations of the family. With each new generation, Oakland's development and expansion continued. In 1868 the Prudhomme estate was divided between two heirs, Jacques Alphonse and Pierre Emmanuel. Jacques was given the land West of the River which included the main house and are now considered Oakland Plantation. Emmanuel took the land on the East side of the River and renamed it Atahoe.
Oakland Plantation has 27 historic buildings on its property and give a clear picture into how plantations were more akin to small villages than farms. While Oakland focused on tobacco, indigo, and cotton they also grew food crops, poultry, and livestock. There were special buildings on the property called pigeoneers for raising pigeons. They also had shops responsible for carpentry and Blacksmithing. Many works of enslaved Blacksmith Solomon Williams can be seen. After the end of the Civil War, Oakland Plantation opened a general store where freed African Americans, sharecroppers, and tenant farmers could purchase items. The store remained open until 1983. The general store also served as a post office for about 100 years. Today, the general store houses several exhibits and a gift shop.
In 1997 the core of Oakland Plantation was sold to the National Park Service. Families of the original enslaved workers remained at the property as tenant farmers and sharecroppers until the last families left in 1999. Oakland Plantation is currently being restored to its appearance circa 1960. The goal is to portray Oakland as a working plantation and offer insight into everyday lives of those involved in its over 200-year history. 
Sources
Oakland Plantation, National Park Service. Accessed September 29th 2020. https://www.nps.gov/nr/travel/caneriver/oak.htm.
Prepelka, Ben. Oakland Plantation, Scenic USA. Accessed September 29th 2020. https://scenicusa.net/020308.html.
Cane River National Heritage Area, Cane River Creole National Historical Park. Accessed September 29th 2020. https://www.canerivernha.org/cane-river-creole-national-historical-park.
Oakland Plantation History, National Park Service. May 27th 2020. Accessed September 29th 2020. https://www.nps.gov/cari/learn/historyculture/oakland-plantation-history.htm.
Blount, Howard. Natchitoches, Louisiana & the Cane River National Heritage Trail, Backroad Planet. March 9th 2020. Accessed September 29th 2020. https://backroadplanet.com/natchitoches-louisiana-cane-river-national-heritage-trail/.
Image Sources
https://en.wikipedia.org/wiki/Oakland_Plantation_(Natchitoches_Parish,_Louisiana)

https://scenicusa.net/020308.html.

https://backroadplanet.com/natchitoches-louisiana-cane-river-national-heritage-trail/

https://backroadplanet.com/natchitoches-louisiana-cane-river-national-heritage-trail/

https://backroadplanet.com/natchitoches-louisiana-cane-river-national-heritage-trail/

https://backroadplanet.com/natchitoches-louisiana-cane-river-national-heritage-trail/

https://backroadplanet.com/natchitoches-louisiana-cane-river-national-heritage-trail/

https://backroadplanet.com/natchitoches-louisiana-cane-river-national-heritage-trail/

https://backroadplanet.com/natchitoches-louisiana-cane-river-national-heritage-trail/

Additional Information