American Historical Society of Germans From Russia
Introduction
The American Historical Society of Germans From Russia celebrates and preserves the culture of the Volga Germans who settled in Lincoln during the late 19th and early 20th centuries. The society features a museum and research library. The website has many online resources and links for those interested to conduct genealogical and other research. The society also publishes folklore and genealogical materials. The society consists of the headquarters building, the library, a commemorative Statue, and a historical German-Russian village.
Images
The American Historical Society of Germans From Russia

A couple of houses located in the South Bottoms District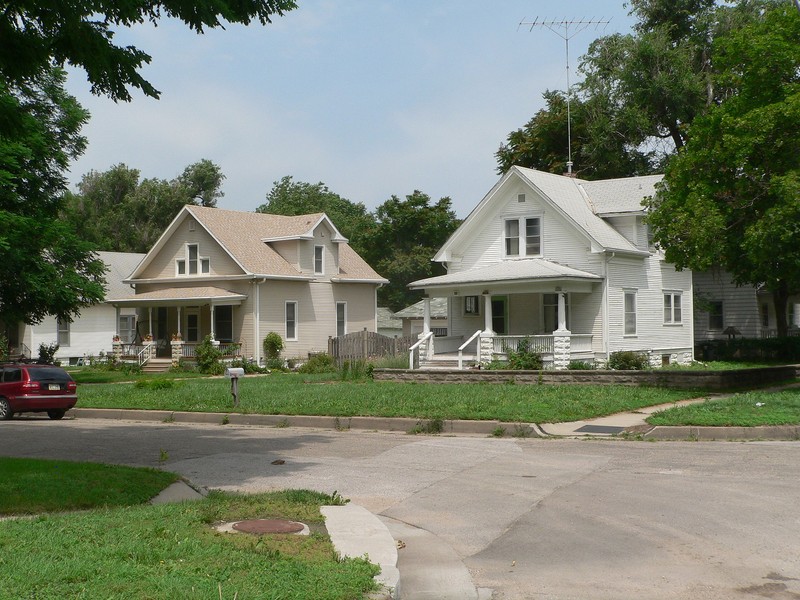 Backstory and Context
The German-Russian history dates back to 1763, when Catherine the Great of Russia declared a manifesto that encouraged Europeans, particularly Germans, to settle in Russia in the Steppe Region (specifically, the land around the Black Sea, in the city of Odessa, and along the Volga River). To entice people to make the journey, Catherine offered free land, exemption from military service, and local autonomy. Another incentive was to escape the state of constant war in Europe.

Catherine's successor, Alexander I, continued this policy. His successor, Alexander II, did not and as a result the German immigrants, who had been living peacefully since their arrival, lost their special status in 1871. Once again, the Germans decided to move again. Some went to Canada, South America, and of course the United States. In America, many were attracted by the land of the Great Plains and as a result they ended up in Lincoln. Since they did not have a lot of money to buy land, they stuck close to railroads, which provided them jobs and housing.

Eventually, they built houses and established a large community in Lincoln. The residential architecture of this neighborhood reflects the combination of German-Russian culture with American culture. For this reason, the neighborhood was declared a National Register of Historic Places District—called South Bottoms—in 1986. The society was founded in 1968 and moved to Lincoln in 1983.
Sources
D. Murphy & Kathleen Fimple. "South Bottoms Historic District." National Park Service -National Register of Historic Places. July 17, 1986. http://focus.nps.gov/pdfhost/docs/NRHP/Text/86001717.pdf.

"History of AHSGR." American Historical Society of Germans From Russia. Accessed November 30, 2016. http://www.ahsgr.org/?page=History.

"South Bottoms District." Wikipedia. Accessed November 30, 2016. https://en.wikipedia.org/wiki/South_Bottoms_Historic_District.


Additional Information