Bruton Parish Church
Introduction
Bruton Parish Church is located in the restored section of historic area of Colonial Williamsburg, Virginia. Dating to 1677, the church is a well-preserved example of colonial religious architecture. The excellent condition of the church is largely due to an extensive restoration effort funded by John D. Rockefeller Jr. during 1938–1939, which restored Bruton Parish Church to its original appearance. This active Episcopal parish is known for its exceptional music program, a musical tradition dating back to 1755 and includes multiple choirs and candlelight concerts.
Images
Bruton Parish Church from Duke of Gloucester Street. Image by Michael Kotrady (CC BY-SA 3.0)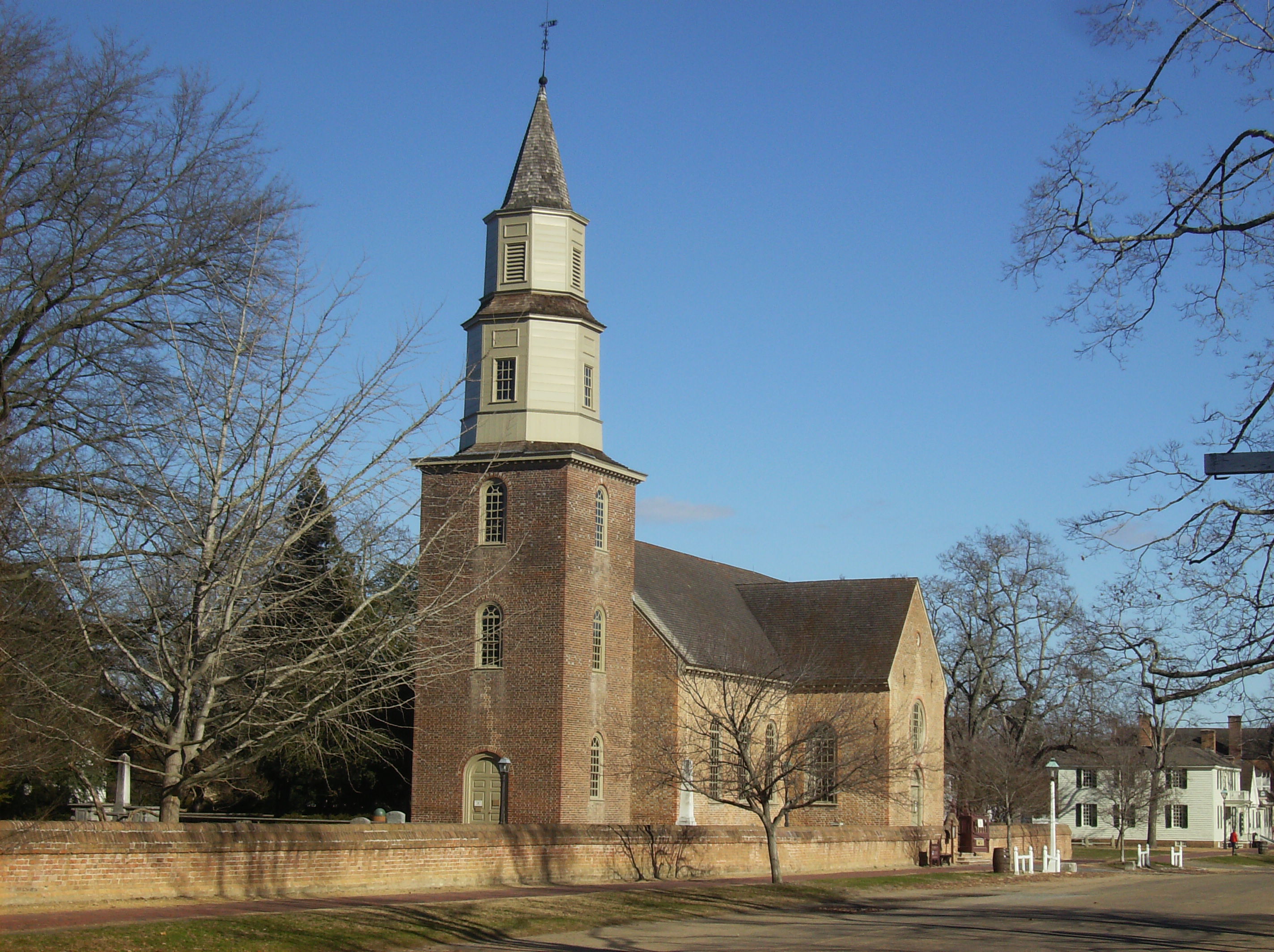 View of Bruton Parish Church, ca. 1902. Image by Unknown - Beinecke Rare Book & Manuscript Library, Yale University, Public Domain
Bruton Parish Church interior. Image by Tony Alter, via Flickr 2.0 Creative Commons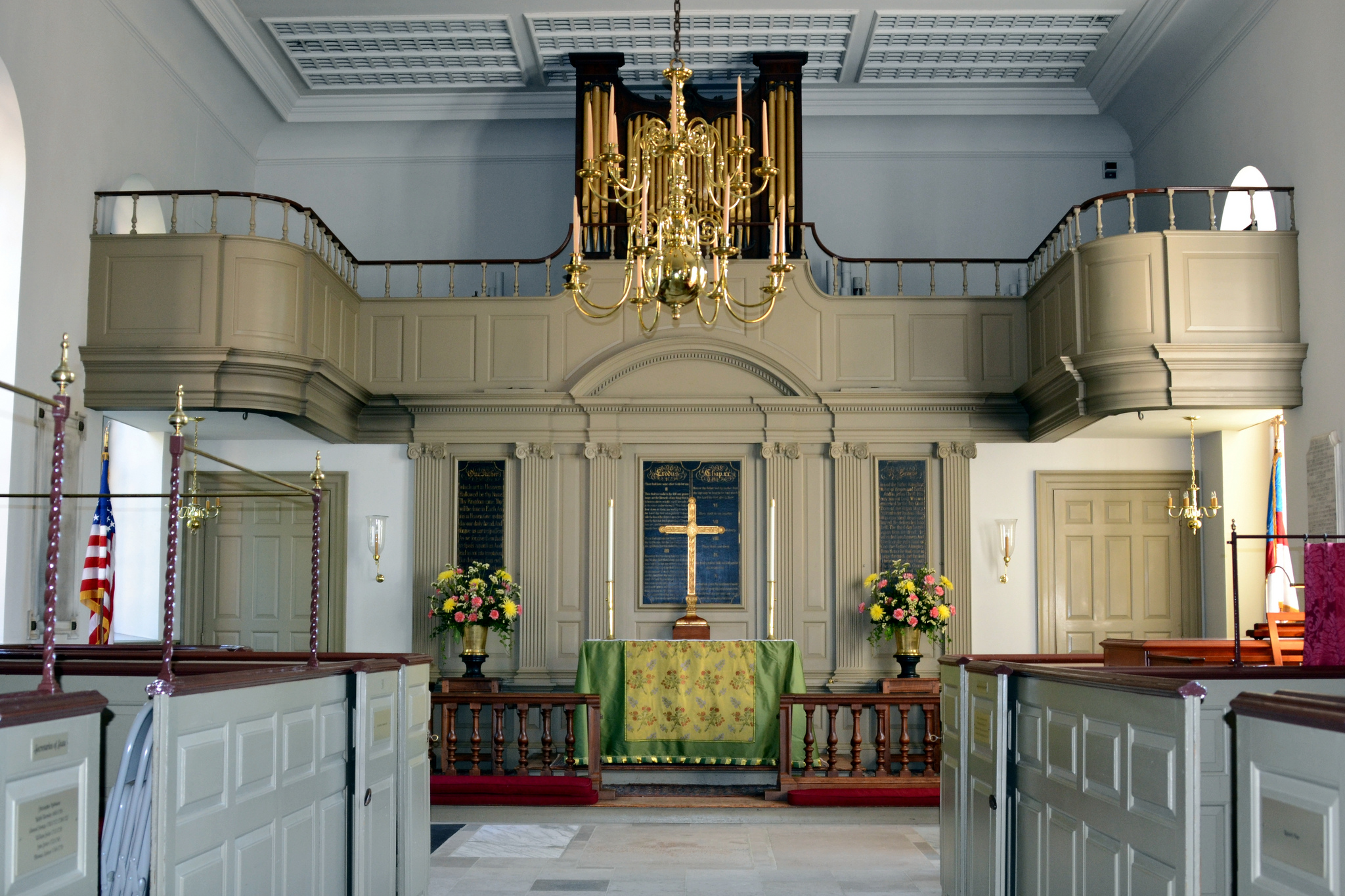 Tomb at the Bruton Parish Church. Image by Sarah Stierch - Flickr: Burial at Bruton Parish Church (CC BY 4.0)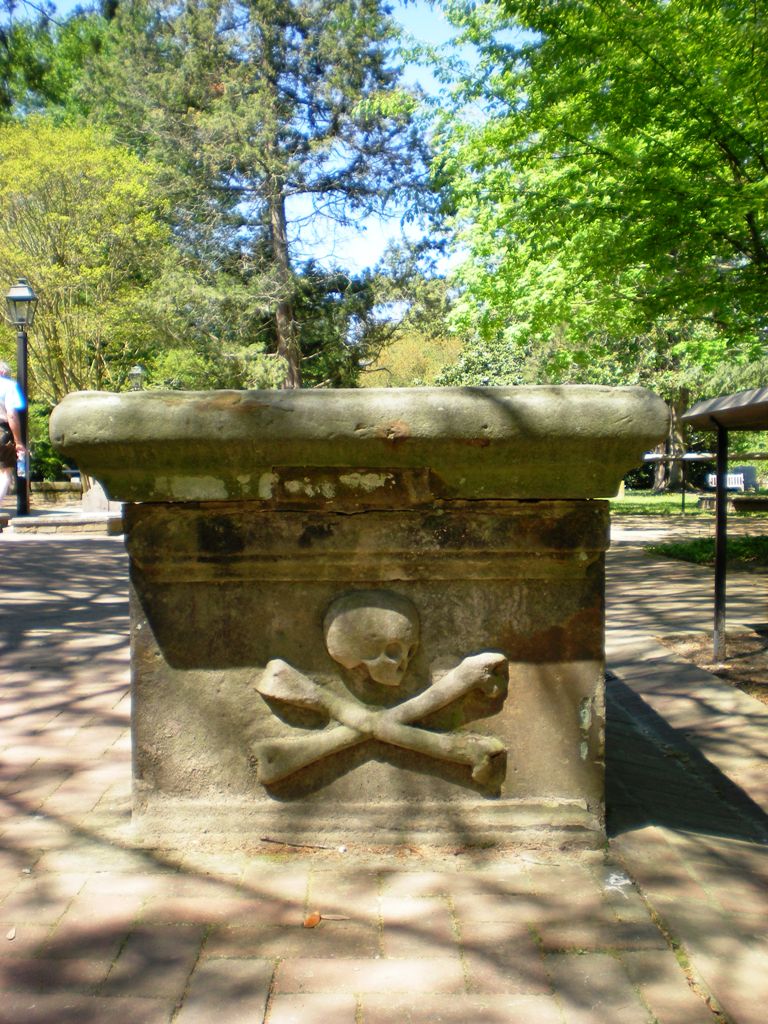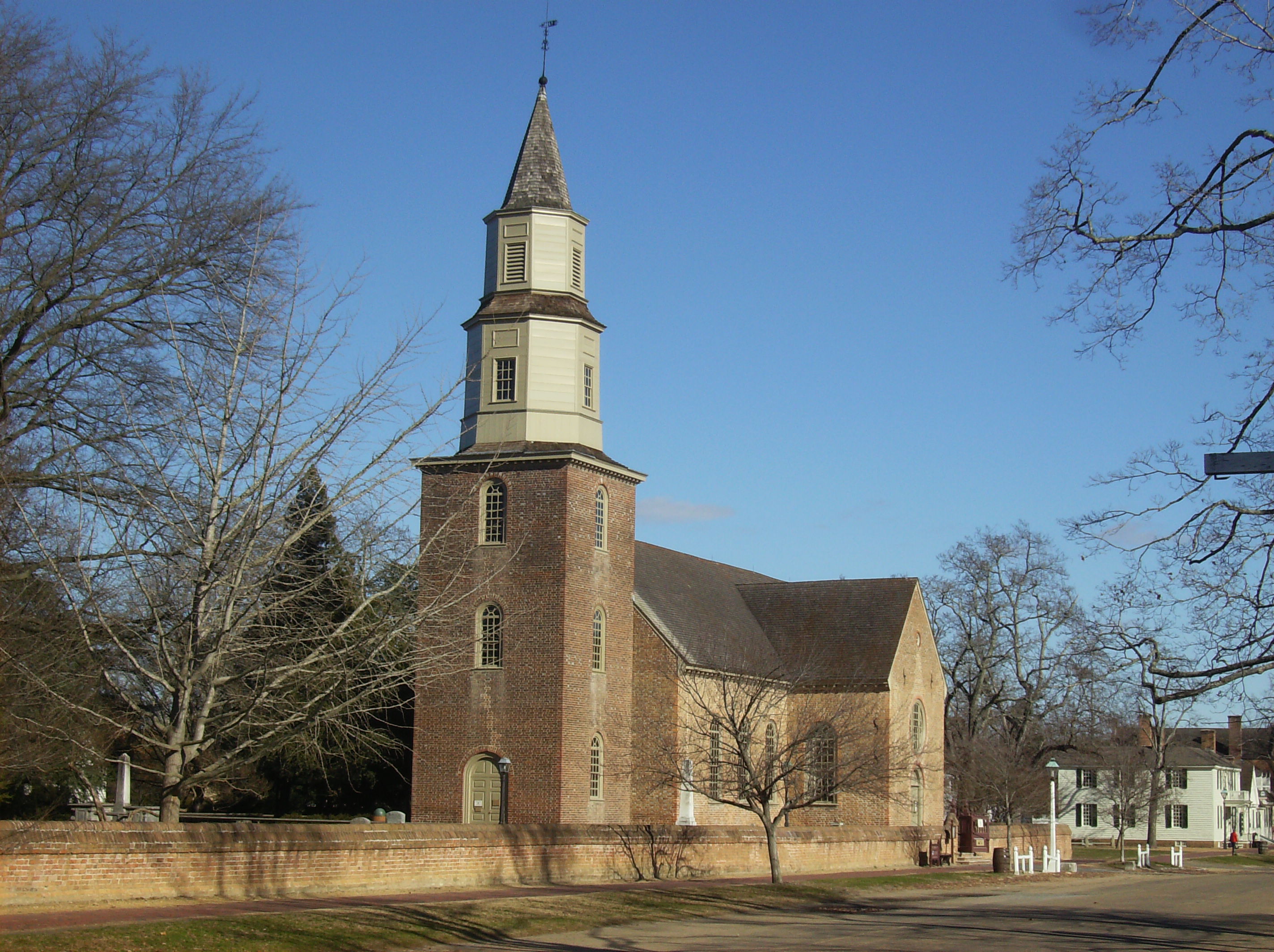 Backstory and Context
Bruton Parish Church is located on Duke of Gloucester Street in historic Colonial Williamsburg. This street once served as an important road down the Virginia Peninsula over the ridges surrounding the Middle Plantation (est. 1633), a settlement in the interior region of the Peninsula. The church dates back to 1677 and serves as an well-preserved example of colonial religious architecture.
The history of Bruton Parish Church may be traced back to the founding of the English colony at Jamestown on May 14, 1607. One of the first priorities for the settlers was the construction of a house of worship. This primitive chapel, built in the Middle Plantation Parish around 1660, grew in importance as the colony expanded. In 1658, Middle Plantation Parish united with Harrop Parish in James City County in 1658, forming Middletown Parish. Bruton Parish was founded in 1674, after a merger between Middletown Parish and Marston Parish (est. 1654) in York County. It was named after town of Bruton, in the English county of Somerset, which was the hometown of many notable colonists.
In 1678, Colonel John Page, a merchant from Middlesex, England, donated a plot of land on which a brick church was built. The remains of the older church are buried northwest of the structure that exists today. By the early 1700s, however, this church was in poor condition and unsuitable for its prominent role in the community. In 1706, the vestry began formulating plans for a new church and, in 1711, the first construction contract was awarded. The current building, designed by architect Alexander Spotswood, was completed in 1715 and is Georgian in style. The attendees of Bruton Parish Church included such recognizable figures such as Thomas Jefferson, George Washington, Richard Henry Lee, George Wythe, Patrick Henry, and George Mason.
Use of the church declined following the end of the Revolutionary War and colonial rule, until its incorporation into the Episcopal Church in the United States of America, the first autonomous Anglican province outside the British Isles. During the Battle of Yorktown (1781), the church served as a storehouse or hospital, perhaps both. It also functioned as a Union hospital for Northern and Confederate soldiers during the 1862 Battle of Williamsburg. Bruton has undergone numerous repairs throughout its 300 year history, most notably during an extensive restoration effort initiated by the rector Reverend Dr W.A.R. Goodwin in 1938–1939.
Outside the church is one of the first graveyards in America. Notable individuals interred here include US Supreme Court Justice and Signer of US Constitution, John Blair; Revolutionary War leader, Edmund Pendleton; as well as Francis Fauquier; Cyrus Griffin; Letitia Christian Semple; and George Taliaferro Ward.
Bruton is largely known for its excellent musical program, a tradition dating back to the year 1755, when it received its first organ. The use of an organ in an Anglican church was unusual for the time, but owing to its location in the capital city and the number of high class congregants, an organ was deemed a necessity. The famous Candlelight Concerts began under Bruton's first organist, Peter Pelham, who allowed locals to come in and listen while he gave lessons to students. Today, music at church services and concerts is provided by an orchestra and several choirs, including the Pelham and Chancel choirs. Music at Brunton Parish Church continues colonial musical traditions, while still keeping up with modern trends of worship.
Sources
 "Bruton Parish Church - A Brief History." Bruton Parish. Accessed November 30, 2016. http://images.acswebnetworks.com/1/1318/BPCBriefHistoryJune2011.pdf.
"Bruton Parish Church." Wikipedia, the Free Encyclopedia. Accessed November 30, 2016. https://en.wikipedia.org/wiki/Bruton_Parish_Church.
"Bruton Parish Church : The Colonial Williamsburg Official History & Citizenship Site." Home Page of History.org : The Colonial Williamsburg Foundation's Official History and Citizenship Site. Accessed November 30, 2016. http://www.history.org/almanack/places/hb/hbbruch.cfm.
Image Sources
https://commons.wikimedia.org/w/index.php?curid=21332302

https://commons.wikimedia.org/w/index.php?curid=8097682

https://commons.wikimedia.org/w/index.php?curid=13972655

Additional Information