Great Plains Art Museum
Introduction
As the name indicates, the Great Plains Art Museum features art depicting the natural and cultural history of the Great Plains, which stretches from the middle part of southern Canada down to Texas. It was founded in 1981 thanks to a donation by John and Elizabeth Christlieb comprised of a collection of Western art, a library of western Americana, and an endowment. The museum features a variety of artwork including bronze sculptures, paintings, drawings, works on paper, and photographs. These works often depict Native Americans, landscapes, and ranchers. As alluded to above, the museum also features a library which contains 7,500 books of western-related fiction and non-fiction and Canadian plains literature. The museum is operated by the University of Nebraska.
Images
The Great Plains Art Museum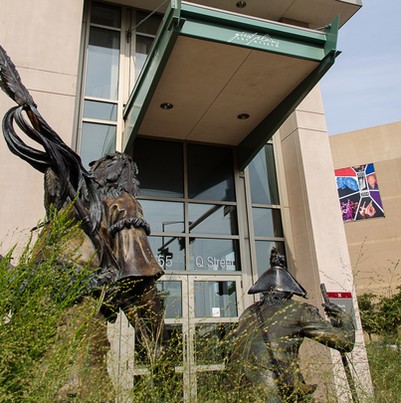 Sources
"About the Museum." Great Plains Art Museum. Accessed November 30, 2016. http://www.unl.edu/plains/about-museum.
Additional Information