Berthoud Historical Society
Introduction
Founded in 1977, the Berthoud Historical Society operates two museums: the Little Thompson Valley Pioneer Museum and the McCarty & Fickel Family Home. The Pioneer museum is located at this location and was built in 1893 by Alfred Bimson as a Blacksmith's shop. No other building in Berthoud looks like it and as such is perhaps one of the most unique landmark in town. Inside there are several exhibits, such as a drug store, kitchen, and school room. The McCarty & Fickel Home was built in 1916 and remained in the Fickel family until 2008 when it was deeded to the society. It looks very much like it did during the 20th century, featuring family furnishings and belongings. The society also owns a barn once owned by the Bimson family (they lived here as their house was being constructed) and has plans to restore it. In addition, the museum owns the former Meadow Hollow School, using it as extra exhibit space, the recreated Bunyan Observatory, and a former garage which is used as a museum annex. The Blacksmith's shop building was added to the National Register of Historic Places in 1981.
Images
The Little Thompson Valley Pioneer Museum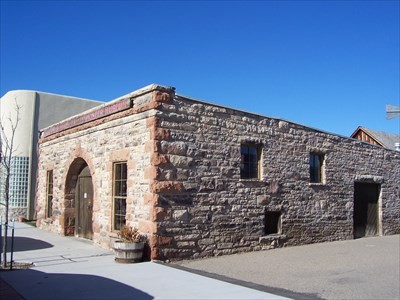 Old photo of the McCarty & Fickel Family Home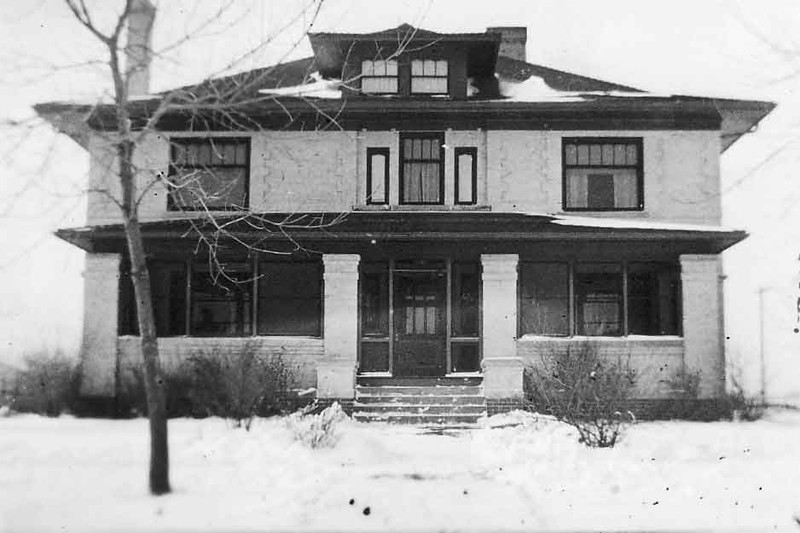 Backstory and Context
Alfred Bimson was involved in the civic and social life of Berthoud, serving a term as mayor and offering the shop as a social gathering place. The McCarty and Fickels were also well known in town, as
Dr. McCarty (the builder of the house) and his daughter, Helen, were both physicians (Helen would eventually marry a man named R.D. Fickel).
Sources
Banfield, Theresa. "Bimson Blacksmith Shop." National Park Service - National Register of Historic Places. July 23, 1981. http://focus.nps.gov/pdfhost/docs/NRHP/Text/81000185.pdf.

"Museum History." Berthoud Historical Society. Accessed November 24, 2016. http://www.berthoudhistoricalsociety.org/museum-history.
Additional Information