Thomas Jordan Jarvis and Jarvis Hall, East Carolina University
Introduction
East Carolina University started as East Carolina Teachers Training School. In 1909 the school opened with 6 original buildings. One of those buildings was a male dormitory and class room named Jarvis Hall. It is named for Thomas Jordan Jarvis. He is considered the father of ECU because of his contributions to not only North Carolina politics, but his role in the founding of the school and his efforts in the conception and construction. Jarvis Hall is the only building still being used for its original purpose. Originally designated as a male dormitory, it is now used for housing both male and female students.
Images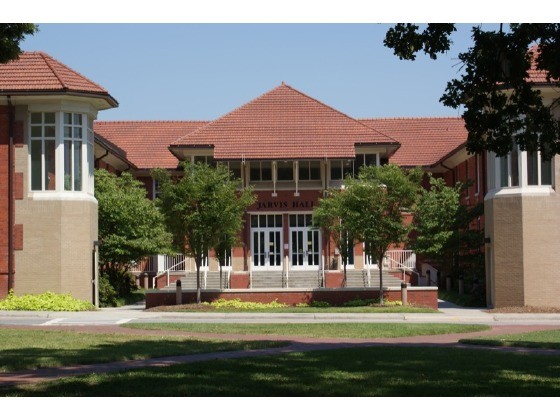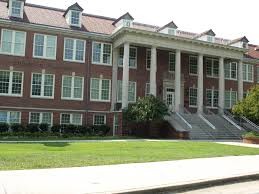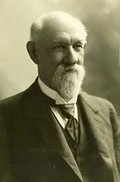 Backstory and Context
Founded as the North Carolina Teachers Training School in 1909. The school would eventually become East Carolina University.1 The Purpose of the school was to train high school teachers for work in eastern North Carolina. There were six original buildings on the original campus. One of those buildings was Jarvis Hall. Designated a male dormitory and classrooms, it is named for Thomas Jordan Jarvis.2
Thomas Jordan Jarvis was born in Jarvisburg, Currituck County, North Carolina, in 1836 to Bannister and Elizabeth Jarvis. Bannister Jarvis was a Methodist Minister and farmer. While not poor, the family would not have been considered wealthy. For this reason there was not enough money to send Thomas Jarvis to school. Jarvis did go to school when he was 19, attending Randolph Macon College in Ashland, Virginia. He graduated in 1860, and a year later was awarded a Master of Arts degree. Jarvis was teaching at the outbreak of the Civil War, in which he volunteered for the Confederate Army, and served with distinction. Wounded in battle, he lost use of his right arm. After the war he began reading law and was granted his law license in 1867.3
In 1865 Jarvis served as a delegate to the State Convention. In 1868 he was elected as a representative to the State Legislature from Tyrell County N.C. In 1870 Jarvis was chosen to be the Speaker of the House, and in 1876 was elected as Lt. Governor. Zebulon Vance was the Governor of North Carolina in 1879, and was elected to the US Senate. Jarvis then served out the rest of Vance's term. In 1880 Jarvis was elected to be Governor. Vance died while he was in the Senate. Jarvis then served out the rest of this term also. Jarvis would eventually become Minister to Brazil under President Grover Cleveland. Upon completion of this posting Jarvis returned to the US and began a private law practice.4
In the first years of the 20th Century there was a need within North Carolina for better teacher and education programs, with several communities petitioning the state government to appropriate the funds to build a school. In 1907 Greenville, North Carolina passed a bond measure which then opened the possibility for the school to be built.5 March of 1908 the Board of Trustees for the school was sworn in. Jarvis was selected as the Chairman of the Board.6 April of 1908 the plans to build the school were accepted, with a local contractor selected. Bids to build the school came from contractors in New Jersey, Georgia, and several from Virginia, as well as those from surrounding cities in North Carolina.7 The original construction featured South American style architecture. This style was selected by Jarvis because of his time in Brazil. The school was opened in 1909.

Sources
1"East Carolina University-North Carolina History Project." North Carolina History Project http://northcarolinahistory.org/encyclopedia/east-carolina-university/.accessesd Nov. 19, 2016
2University Archives, Joyner Library media.lib.ecu.edu/archives/bldg.cfm?id=41accessed Nov. 21,2016
3Powell, William S., ed.Dictionary of North Carolina Biography. Coll 03. H-K. Chapel Hill, NC. University of North Carolina Press, 1988. 273-274
4Jordan, Joye E. Thomas Jordan Jarvis. Raleigh, NC: State Department of Archives and History, 1945.
5"ECU History Collection." http://digital.lib.ecu.edu/collection/ecuhistorytimeline.aspx
6North Carolina Teachers Training School, Minutes. March 11, 1908. Records of the Board of Trustees, UA01, University Archives East Carolina 1-3
7North Carolina Teachers Training School, Minutes. April 16, 1908. Records
of the Board of Trustees, UA01, University Archives East Carolina 6,10,11,12


Additional Information