Devil's Head Lookout
Introduction
Establihed in 1912 and first built in 1919, Devil's Head Lookout is Colorado's last full-time fire lookout. It is located in Pikes National Forest, on the highest point of the Rampart Range (9,748 feet), which is part of the Front Range, the easternmost portion of the Rocky Mountains. The public is allowed to visit the station (except in the Winter and occasionally in the Spring) and it can be reached first via car on Rampart Road, then a moderate hike to a staircase (143 steps) that leads up to the top. On clear days it is possible to see 100 miles away. The lookout is also notable for the fact that it was where the state's first female lookout worked.
Images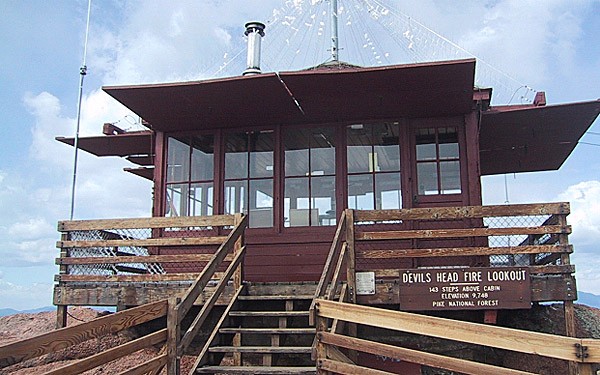 The stairs going up to the lookout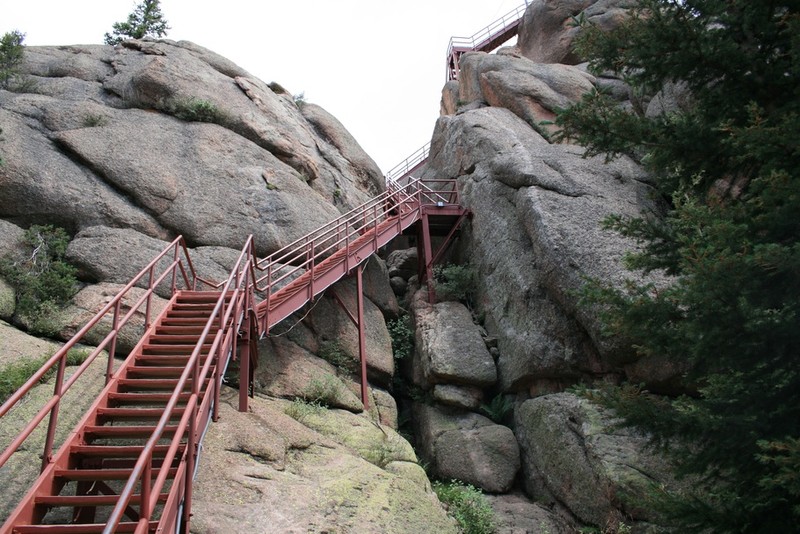 On clear days it is possible to see 100 miles away in all directions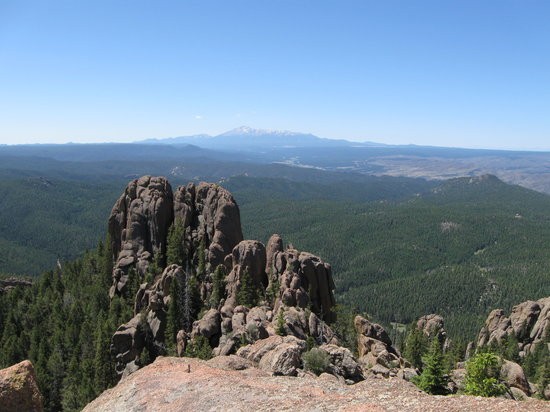 Backstory and Context
Before airplane surveillance took over the job of watching for forest fires, lookouts were essential to prevent them from spreading. This was certainly the case for Devil's Head, tasked with protecting Pike's National Forest. It was even more important to have a lookout here because the lands surrounding the forest was increasingly developed and therefore more prone to fires. This is why the lookout is still in use today.

Devil's Head Lookout was first officially noted by an explorer in 1869. It got its name because the granite rock on which it stands resembles a devil in profile. For a time it was officially called Platteville Mountain but locals did not like this name and called for its redesignation as Devil's Head.
Sources
"Devil's Head Lookout." Wikipedia. Accessed November 21, 2016. https://en.wikipedia.org/wiki/Devil%27s_Head_Lookout.

Machann, Barbara. "Devils Head Lookout." National Park Service - National Register of Historic Places. June 13, 2003. http://focus.nps.gov/GetAsset?assetID=dc65e163-245b-4af8-912a-9dd6ba2302e9.

Additional Information