Chicago, Milwaukee, St. Paul and Pacific Railroad Depot (Aberdeen, South Dakota)
Introduction
One of many depots connecting Chicago with the Pacific Coast (off Washington State), this depot served both the Chicago, Milwaukee, St. Paul and Pacific Railroad and Aberdeen itself. The railroad helped Aberdeen grow during its "boom period" of the late 1880s and into the 20th century. The railroad operated until the 1980s following bankruptcies and having to close down most of its more western rail lines. This depot still stands and houses various clubs such as the Model Railroad Club.
Images
The depot as seen from the railroad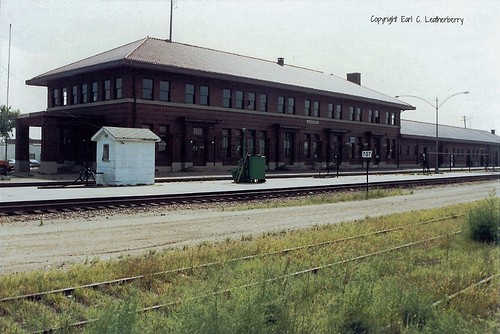 Circa 1920s postcard photo of the depot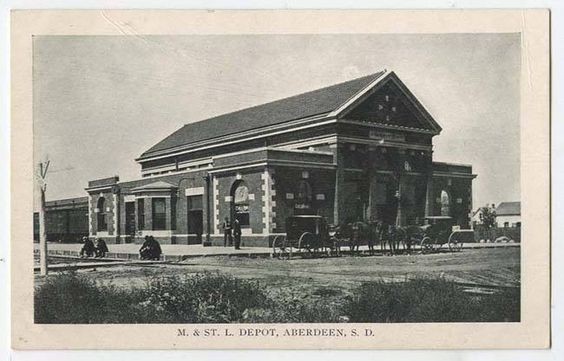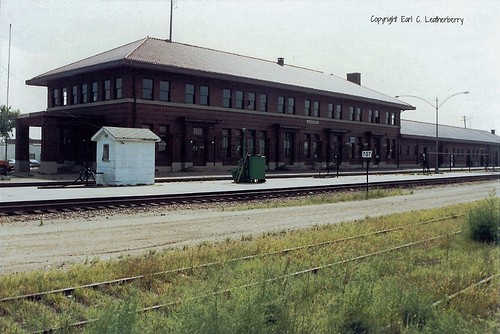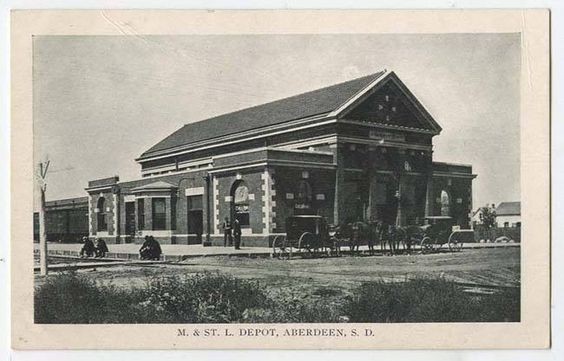 The depot, frontside, as seen today
Backstory and Context
The Chicago, Milwaukee, St. Paul and Pacific Railroad began operations in 1847 as the Milwaukee and Waukesha Railroad. By 1887, the railroad changed its name to what it is remembered as today when executives realized that both expansion to the Pacific Coast was needed as well as new land for profit. In the late 1880s rail lines and depots were laid and constructed throughout eastern and northern modern day South Dakota. This depot in Aberdeen was not constructed however until 1911, though Aberdeen was stop for some years before that. Also, having the original wooden building in Aberdeen burned down caused a greater need for the railroad to construct a bigger, more permanent depot here.

This depot was used by the railroad until the 1980s when the railroad had to sell of its Pacific Extension lines and then shut down after unsuccessfully dealing with bankruptcies. The main portion of the depot serves as offices leased by an investment company. The basements houses some clubs, particularly the Model Railroad Club.




Sources
French, Edith. Chicago, Milwaukee, St. Paul and Pacific Railroad Depot (Brown County, South Dakota) National Register of Historic Places Inventory-Nomination Form, 1977. On file at the National Park Service.
Johnson, Stanley (2007). The Milwaukee Road's Western Extension: The Building of a Transcontinental Railroad. Coeur d'Alene, ID: Museum of North Idaho Publications.

Additional Information