Monessen Heritage Museum
Introduction
Greater Monessen Historical Society opened this local history museum in a downtown storefront in 2004. In addition to operating an award-winning local history website, the society operates this museum and a local history library. Exhibits at the museum emphasize commercial development as well as social history, including the incredible diversity of the area. Immigrant from more than two dozen ethnic groups lived in Monessen. Of course the museum also chronicles the history of the steel mills and other factories of the region.
Images
Monessen Heritage Museum opened in 2004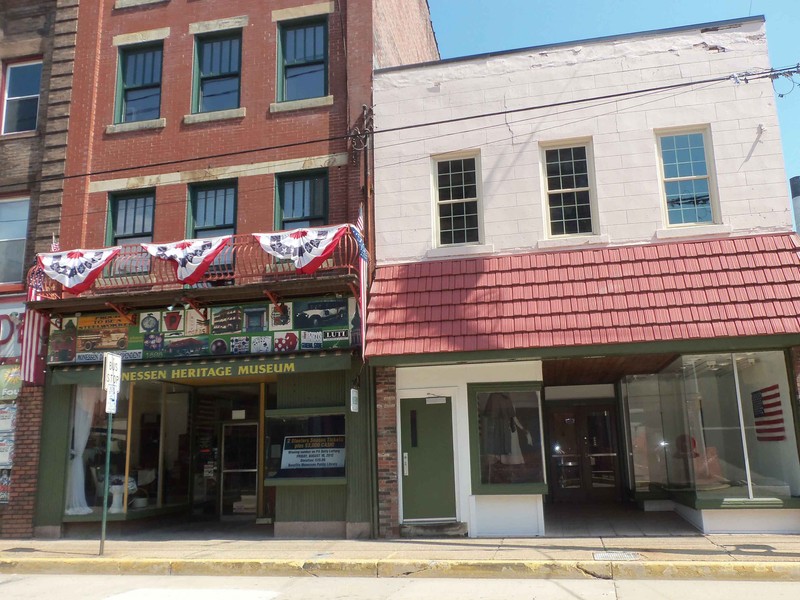 Artifacts on display in the museum.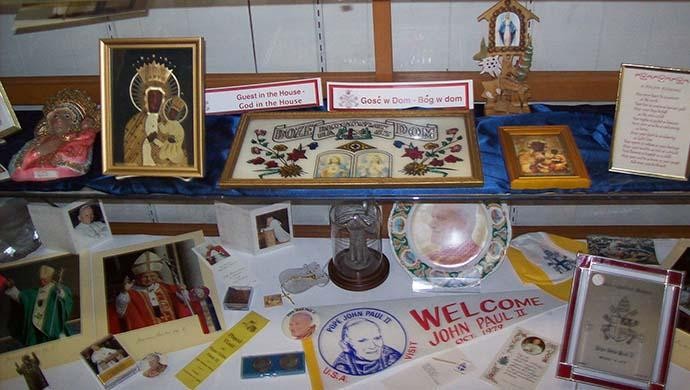 We can do it! Modern day Rosie the Riveters at the museum.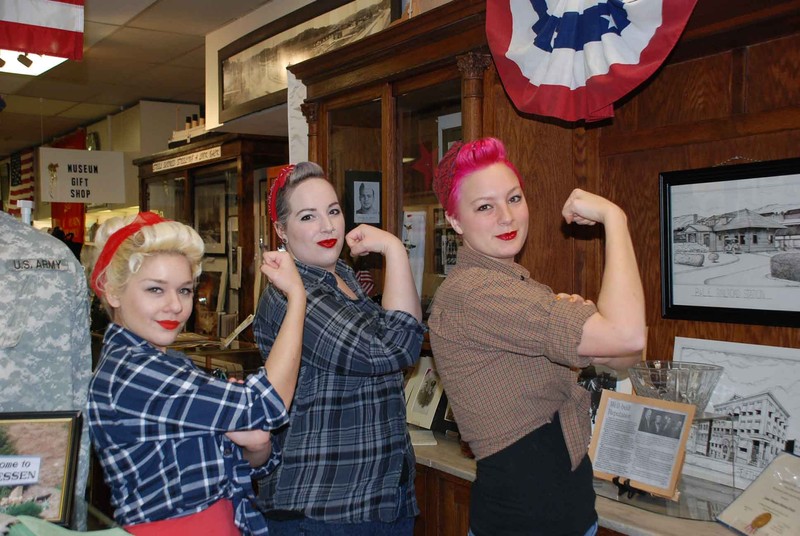 Backstory and Context
The 4-story building that houses the museum was donated to the historical society by the Magone family and once served as a boarding house for mill workers from the nearby Pittsburgh Steel Company. The first floor is used as display space and the second houses its research library. There are plans to restore and utilize the top two floors in the future.
The four primary foci of the museum are immigration, ethnicity, business and industry of Monessen. To that end, it regularly displays exhibits that focus on a specific ethnic group that settled in the area, such as Italians, Poles, Croatians, or Slovaks. Its holdings include vintage photographs, tools, documents, furniture and maps, among other things, with many items having been donated by locals.
Previous exhibits have included Riverboat and River and Old Monessen, and the exhibits are rotated on a regular basis. The research library features many primary and secondary sources regarding the history of Monessen, to include the digitized archives of the Valley Independent and the Charleroi Mail, two local newspapers.
Sources
Sacco, John. "Surprises in Store for Monessen Historical Society Visitors." Washington Observer-Reporter. March 25, 2016. Accessed November 16, 2016. http://www.observer-reporter.com/20160325/surprises_in_store_for_monessen_historical_society_visitor...
Wolford, Stacy. "Monessen Historical Society Gets Building to House New Museum." Pittsburgh Tribune-Review. October 14, 2004. Accessed November 16, 2016. http://triblive.com/x/valleyindependent/news/s_261828.html
Additional Information