Western Pennsylvania Model Railroad Museum
Introduction
The Western Pennsylvania Model Railroad Museum serves "to continue the development of a museum which captures in miniature a portion of western Pennsylvania history; to expand the library which houses a collection of reference materials on railroad industry and resources on model railroading; to serve as an educational resource for the people of western Pennsylvania" ("Welcome"). Visitors can see the museum's main attraction, a 40' x 100' representation of the railroad tracks that traveled from Pittsburgh, PA to Cumberland, MD in 1952, as well as historical model train sets, and authentic railroad items as far back as the 20th century. The museum hosts their Annual Holiday Train Show from November to January.
Images
The building that houses the WPMRM.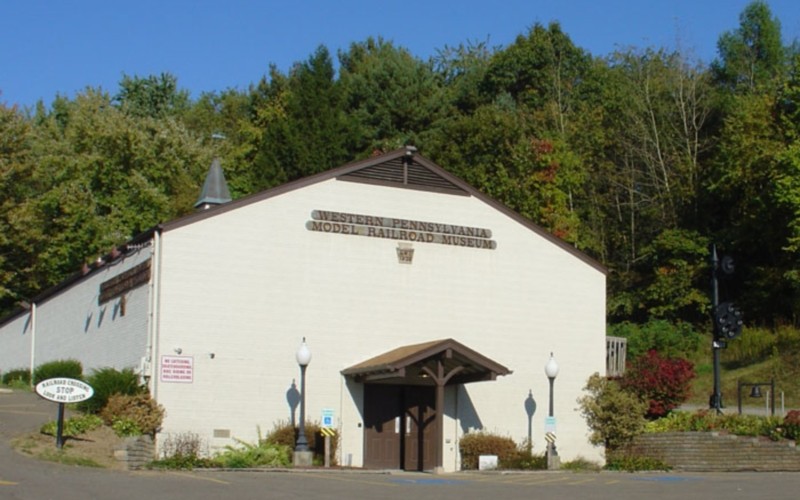 A close-up showing the detail of the models.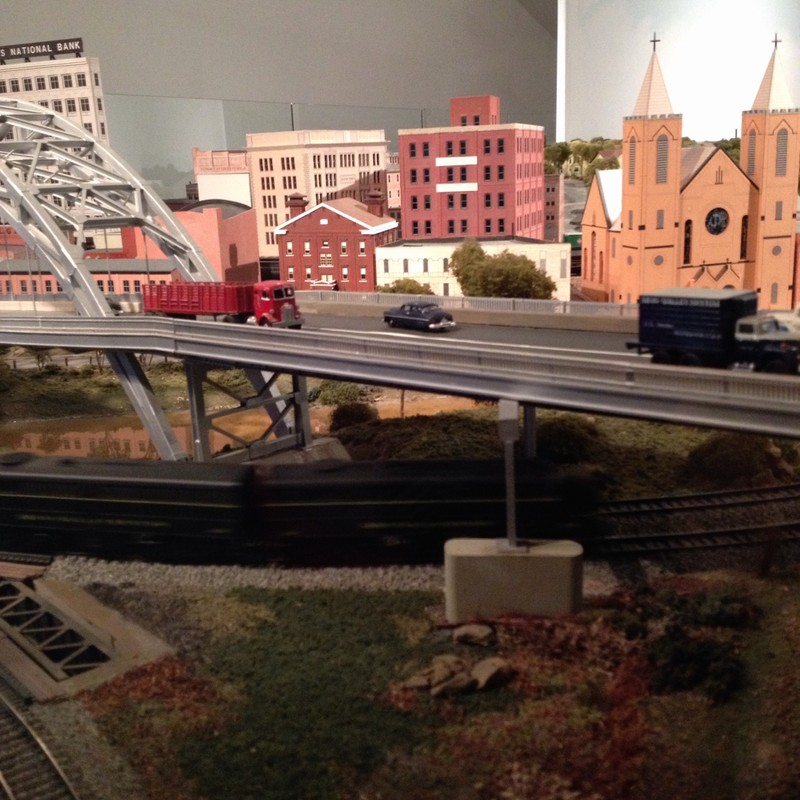 Now that's a big model railroad.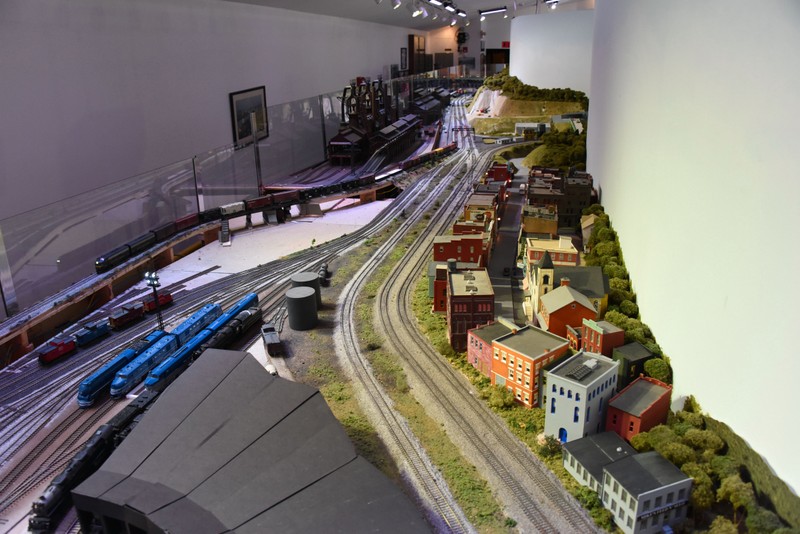 Backstory and Context
One of the oldest model railroad organizations, the museum was founded in 1938 as the Pittsburgh HO Railroad Club and resided on the 5th floor of the Pennsylvania Railroads 11th Avenue Freight House Office building. The initial layout track loop was 8' in diameter and helped improve manufacturing and operation of early model equipment. The first true layout, called the Alleghany Valley Lines, was completed in 1941 and appeared on television as well as in Model Railroad Magazine in 1950.
In 1955, the museum made one of its many moves to the Shadyside passenger station and opened to the public in 1959 with its 2nd Allegheny Valley Lines layout. In 1964, the museum moved to the basement of the Eberhardt and Ober Brewery Complex where the 3rd track layout was completed and the museum remained for 22 years even though it could not open to the public because of fire laws. In 1985, the Pittsburgh HO Railroad Club was renamed the Pittsburgh Model Railroad Historical Society and acquired new land to construct its own building to house the museum.
In 1988, the next railroad layout, the Mon Valley System, was completed, the museum celebrated its 50th anniversary, and opened its first public Christmas show. In 2012, the Western Pennsylvania Model Railroad Museum celebrated its 25th public train show and in 2013 celebrated its 75th anniversary.

Sources
"WPMRM History." Western Pennsylvania Model Railroad Museum website. Accessed November 16, 2016. http://wpmrm.org/?page_id=103
Budzeak, Shellie. "Trains keep Chugging Through Western Pennsylvania Model Railroad Museum Holiday Show." Pittsburgh Post-Gazette. November 25, 2015. Accessed November 16, 2016. http://www.post-gazette.com/life/holidays/2015/11/25/Trains-keep-chugging-through-Western-Pennsylvan...
Snyder, Kristy. "Holiday Train Show at Western PA Model Railroad Museum Takes Viewers into Past." Pine-Richland Patch. November 16, 2012. Accessed November 16, 2016. http://patch.com/pennsylvania/pine-richland/holiday-train-show-at-western-pa-model-railroad-museubd7...
Additional Information