Cozens Ranch Museum
Introduction
The Cozens Ranch Museum allows visitors to step back in time to the latter quarter of the 1800s when settlers, many of whom were immigrants, were making their way westward. The museum is located in a house built in 1874 by William Zane Cozens, who would become an important figure in Winter Park. He and his wife started offering food and supplies to travelers and eventually built a stagecoach inn where they would stay. They had three children who helped with the business, which became successful as there were large numbers of people passing through on stagecoaches (this was before the time railroads reached the area). Nothing remains of the homestead except the house which has been restored to the late 1800s appearance. The museum hosts various events, musical performances, and art workshops throughout the year. The house was added to the National Register of Historic Places in 1988.
Images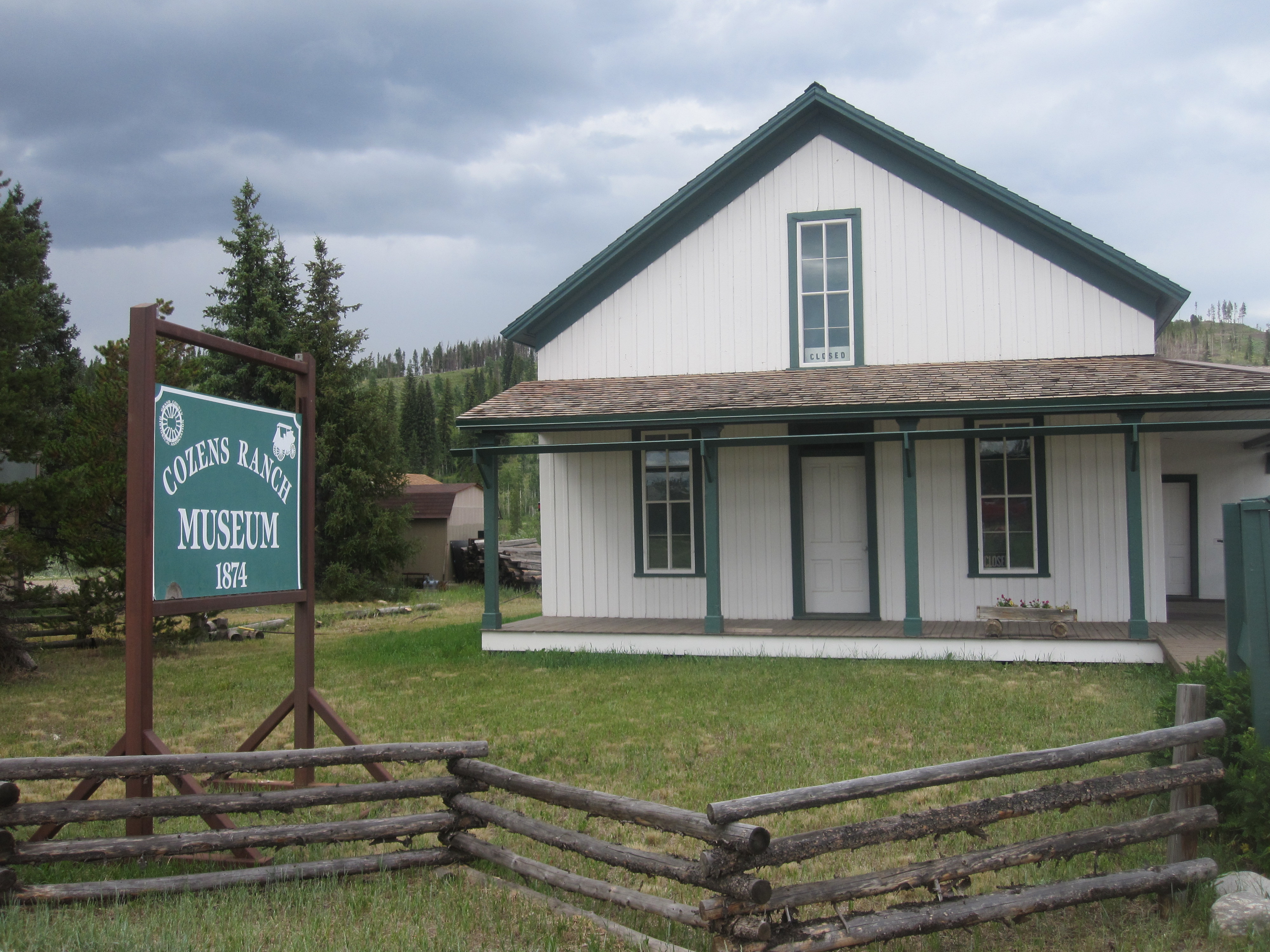 Backstory and Context
Zane was born in Canada and eventually made his way to Colorado. He served as Sheriff in Central City before arriving in Winter Park. Here, he became postmaster in addition to running the homestead and stagecoach. He died in 1904 and without someone to manage the business (their children did not, apparently, take up the task nor did they have any children of their own), his wife decided it was time to sell the property. Luckily, Jesuits had been arriving in the area since the 1890s and stayed at the ranch. They decided to buy it and use it as a retreat in 1920. They continued to use it as such until the 1980s. The Grand County Historical Association acquired the house in 1990 and proceeded to restore and open it as a museum.

Sources
Black, Regina. "Cozens Ranch House." National Park Service - National Register of Historic Places. June 9, 1988. http://focus.nps.gov/GetAsset?assetID=a2f9066c-5ed8-4399-aa7d-ac9c484bf0a5.

"Cozens Ranch Museum." Grand County Heritage Coalition. Accessed November 15, 2016. http://grandcountyhistory.org/museums/cozens-ranch-museum.
Additional Information