Benjamin S. Turner 1825-1894
Introduction
Born into slavery at a plantation located about a mile south of this historic marker, Benjamin Sterling Turner represented the state of Alabama in Congress from 1871 to 1873. Turner was one of seventeen African American Senators and Congressmen who served during the era of Reconstruction. While in Congress, Turner became the first to advocate reparations for former slaves. He also attempted to remove a tax on cotton, arguing that the tax reduced the profit margin on cotton in ways that hurt sharecroppers and tenant farmers.
Images
This marker is located in front of the BP station on Julian R Allsbrook Highway.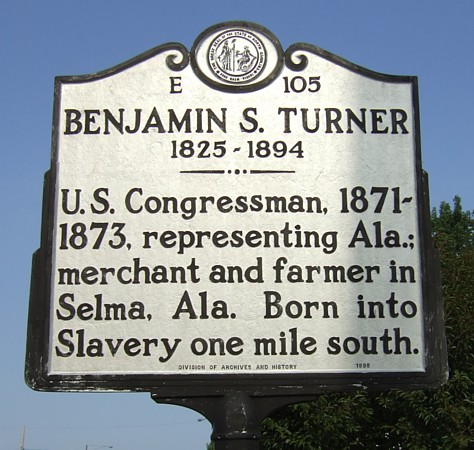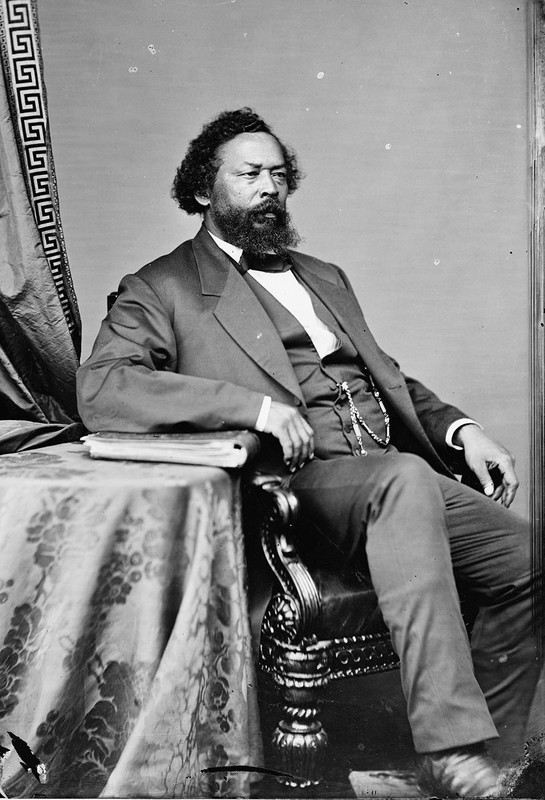 Backstory and Context
Turner was born into slavery in 1825 near Weldon-the exact location is unknown but believed to be about a mile south of this marker. Turner's owner, a widow, decided to violate provisions against teaching slaves to learn. At the age of 20, however, this woman passed away and Turner was sold to settle some of the debts of her estate. Fortunately for Turner, his new owner found Turner's literacy and intelligence to be a valuable asset and allowed him to work on a variety of tasks that gave Turner some level of autonomy-a sharp contrast from the lives of most slaves in the antebellum South.

Although he was still not free, Turner operated a number of his master's businesses in Selma, Alabama. The end of slavery and extension of voting rights for Black men under the 14th and 15th Amendments provided Turner with the opportunity to enter politics as a member of the short-lived biracial coalition of former slaves and white Southerners who hoped to challenge the control of planters. Turner joined the Republican Party and served as a tax collector in Selma before winning election to the city council on the Republican ticket.

After two years in the city council, Turner won election to Congress and represented Alabama's First District from 1871 to 1873. Turner was defeated in his attempt to win reelection in 1872, as the Black vote was split between him and
Philip Joseph,
another African American candidate. Turner returned to business after serving in Congress but the end of Reconstruction and a national recession limited economic opportunities for African Americans and travelers, a consequence that contributed to the closure of his hotel. Turner, like many African Americans, returned to farming in hopes of earning enough money to purchase land and escape debt. He passed away in 1894.
Sources
Eric Foner, Freedom's Lawmakers: A Directory of Black Officeholders during Reconstruction. Baton Rouge, LSU Press, 1996.

Stephen Middleton, ed., "Black Congressmen During Reconstruction. Praeger, 2002

Irons, Stasia M. "Turner, Benjamin Sterling (1825-1894)." BlackPast.org. http://www.Blackpast.org/aah/turner-benjamin-sterling-1825-1894.


Additional Information