Parker Homestead - 1665
Introduction
In collaboration with the Borough of Little Silver, The Parker Homestead – 1665 Inc. preserves the unique 330 year history of the Parker Family through the restoration and maintenance of the Homestead lands and buildings and promotes their use for educational, historical and cultural exhibits and events dedicated to enriching and increasing our knowledge and appreciation of local heritage.
Images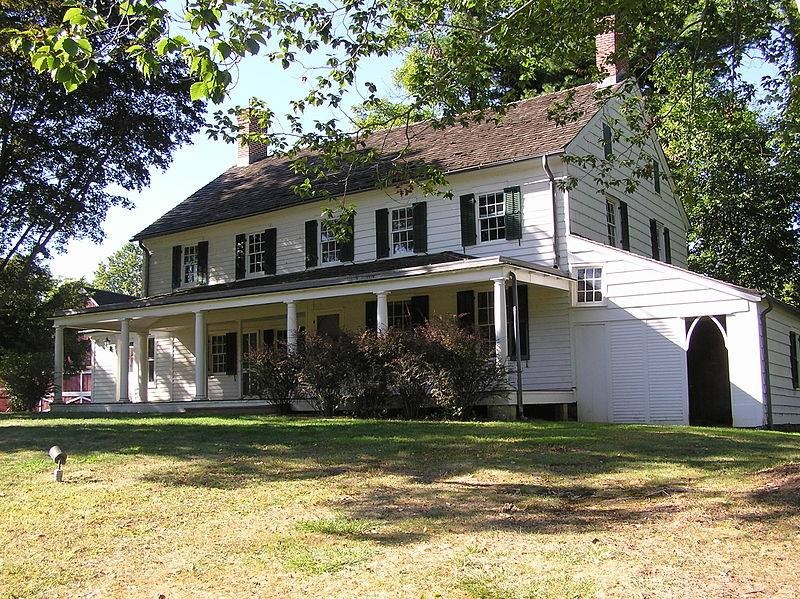 Backstory and Context
Julia Parker, eighth generation descendant of Parker homesteaders and last to live on the property, died without an heir in 1995. She had gifted the original house, out buildings, remaining land from the Monmouth Patent grant, to Little Silver and then willed all of the contents of the buildings to the town of Little Silver with the stipulation that the property only be used as a historic site known as The Parker Homestead - 1665. Conditions of the gift require that the town "never allow the subject property to be used, either actively or passively, in any manner or fashion other than as a historic site ... never remove or change the character of any of the buildings and/or structures situated on the property ... improvements which must be made to restore or maintain the integrity of the buildings, must be made in accordance with the standards established by the National Trust for Historic Preservation."
​Since that time, the borough has stabilized the farmhouse, painting the exterior and rebuilding the porch. The contents of the house have been removed and ADA and HVAC improvements made. Historic studies have been made allowing the property to be placed on both the National Register of Historic Places and the New Jersey State Registry.
A community committee worked with the borough on obtaining grants for interior work on the house and rebuilding of the barns. This restoration work in the main house uncovered the original cooking fireplace in the original section of the home and removed plaster from ceiling beams in the parlor in the first addition to the homestead.
The Parker Homestead -1665, Inc is now a registered 501-3c corporation run by a Board of Trustees which manages the Homestead, barns, and 4.5 acres of land which is leased from the Borough of Little Silver.
Additional Information