Apollo Civic Theatre
Introduction
In 1913, the Apollo Theatre became the social and cultural center for the Martinsburg area. It was built by owner H.P. Thorn and designed by architect Reginald Geare, notable for designing the Knickerbocker Theatre in Washington DC.
Images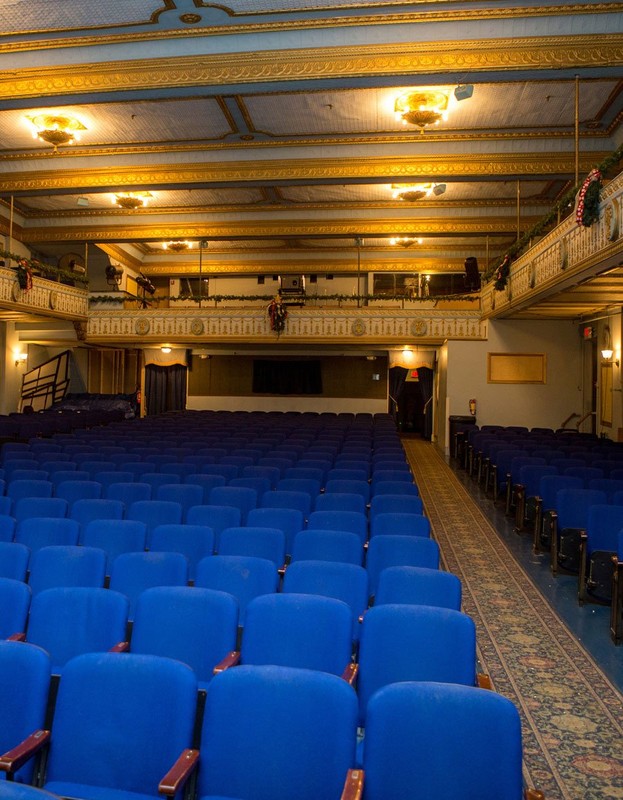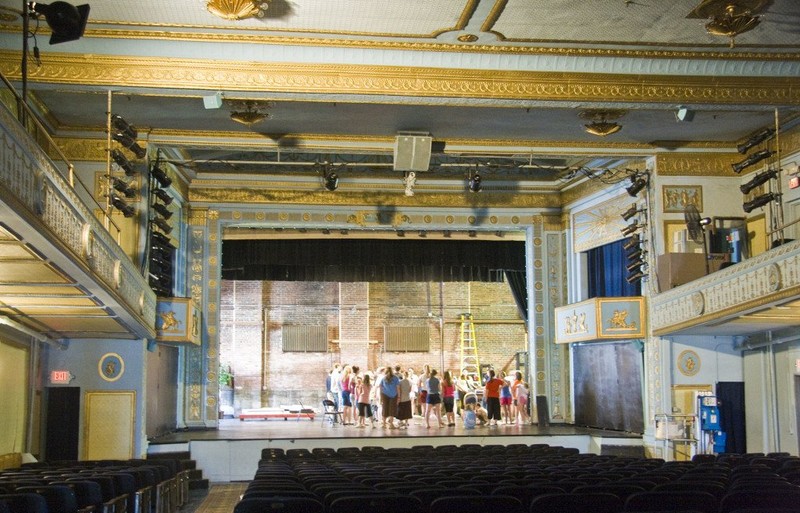 Backstory and Context
The Apollo Civic Theatre was built to replace the old Central Opera House. Harry and Mary Elizabeth Thorn took the undertaking after the sudden loss of their son as a way to occupy their time and minds and bring joy to others. They saw a need for a facility in downtown Martinsburg to provide entertainment for the city.

This three story, Classical Revival style building has served multiple purposes – presenting motion pictures, plays, and touring shows such as vaudeville, music groups, singers, and comics. The Apollo continues to provide a venue for classic films, as well as community gatherings such as weddings, parties, dances, etc. – along with its 6-play season and a Youth Summer Theatre Workshop. Its most striking features are the repeated segmental arches over each bay, in addition to triple-sash transoms; the bracketed cornice is also distinctive, with a brick balustrade above.

The theatre would become home to motion pictures, plays, Vaudeville acts, musicians, singers, comics and more throughout the years. The theatre opened on January 19, 1914 with a huge ceremony and gala. Since 1914 the Apollo has remained a focal point of entertainment for the community at large. In 1937 the front of the Apollo got an addition in the form of the Marquee, complete with flashing lights and overhang. It lasted until structural issues caused it to collapse in 1987.

The theatre was renamed in 1936 to "Martinsburg Little Theatre" and then in 1939 to "Berkeley County Civic Theatre" and stayed until 1989. In 1989 the theatre was changed yet again to the current "Apollo Civic Theatre" and the name has stuck since.
The theatre has also been the subject of some paranormal activity and investigation. An investigation ended with a positive note from the Spirit Chasers organization: "we did not have any "bad" or "negative" experiences. These spirits are quite friendly."





Sources
East Coast Ghosts. Apollo Civic Theatre. . Accessed April 16, 2018. http://eastcoastghosts.org/historic-locations-and-investigations/apollo-civic-theatre/apollo-civic-t....

. Accessed April 16, 2018. http://www.apollocivictheatre.org/about/.

Pauley, Michael J. and Collins, Rodney S. "Apollo Theatre." National Register of Historic Places Inventory/Nomination Form. West Virginia Department of Culture and History, Charleston September 12, 1979



Additional Information