The Padre Hotel
Introduction
The Padre Hotel first opened on April 12, 1928. Los Angeles architectural firm John M. Cooper designed the eight-story Spanish Renaissance building. The Padre Hotel gained notoriety after Milton "Spartacus" Miller purchased it in 1954. His numerous disagreements with City Hall over codes and enforcement were manifested in several protest signs that adorned the building over the years. After his death, the fate of the building was uncertain, with it changing hands several times before it was finally renovated and put back into use in 2010 as a 112-room boutique hotel featuring several establishments for dining, drinks, and dancing.
Images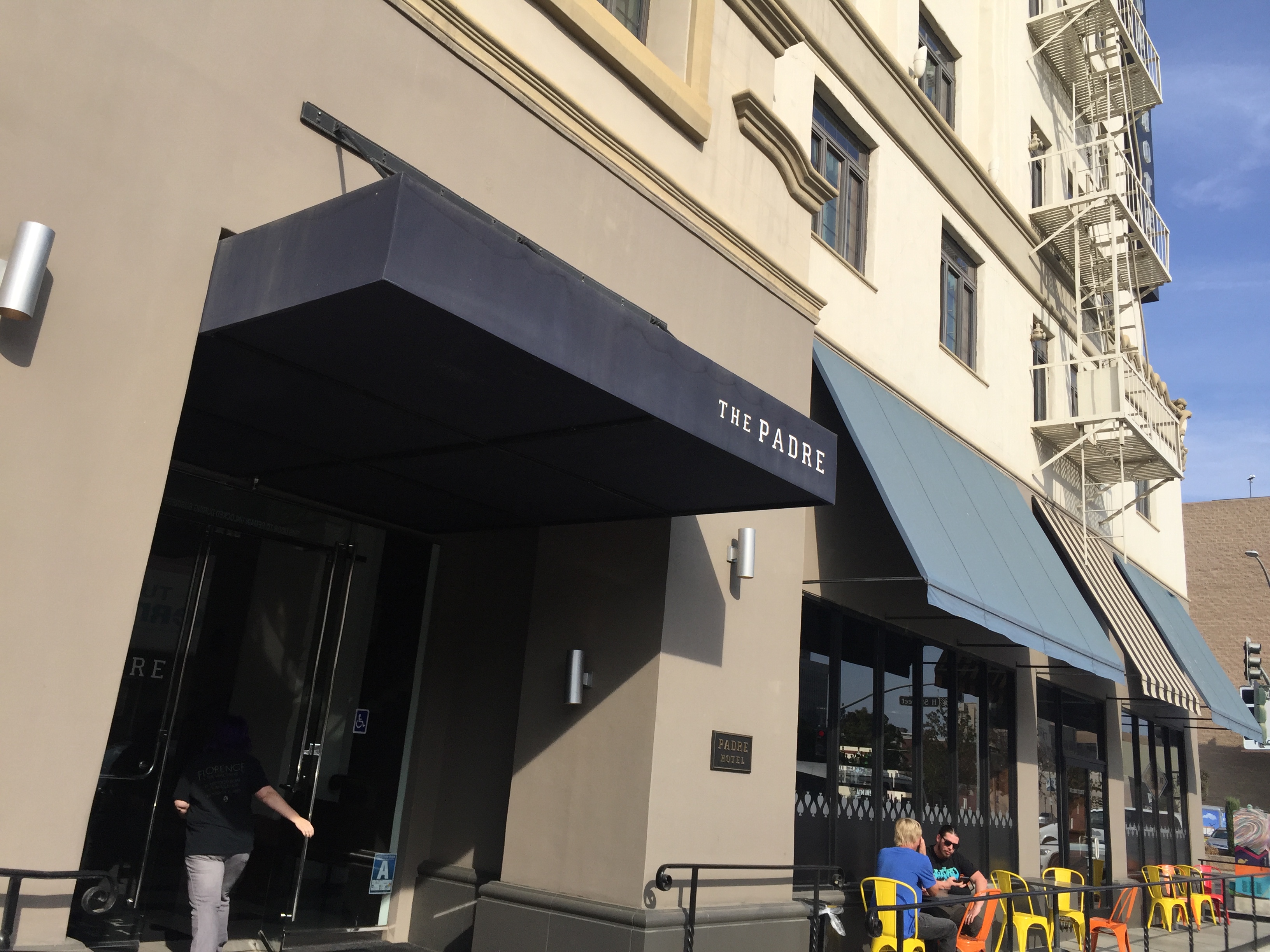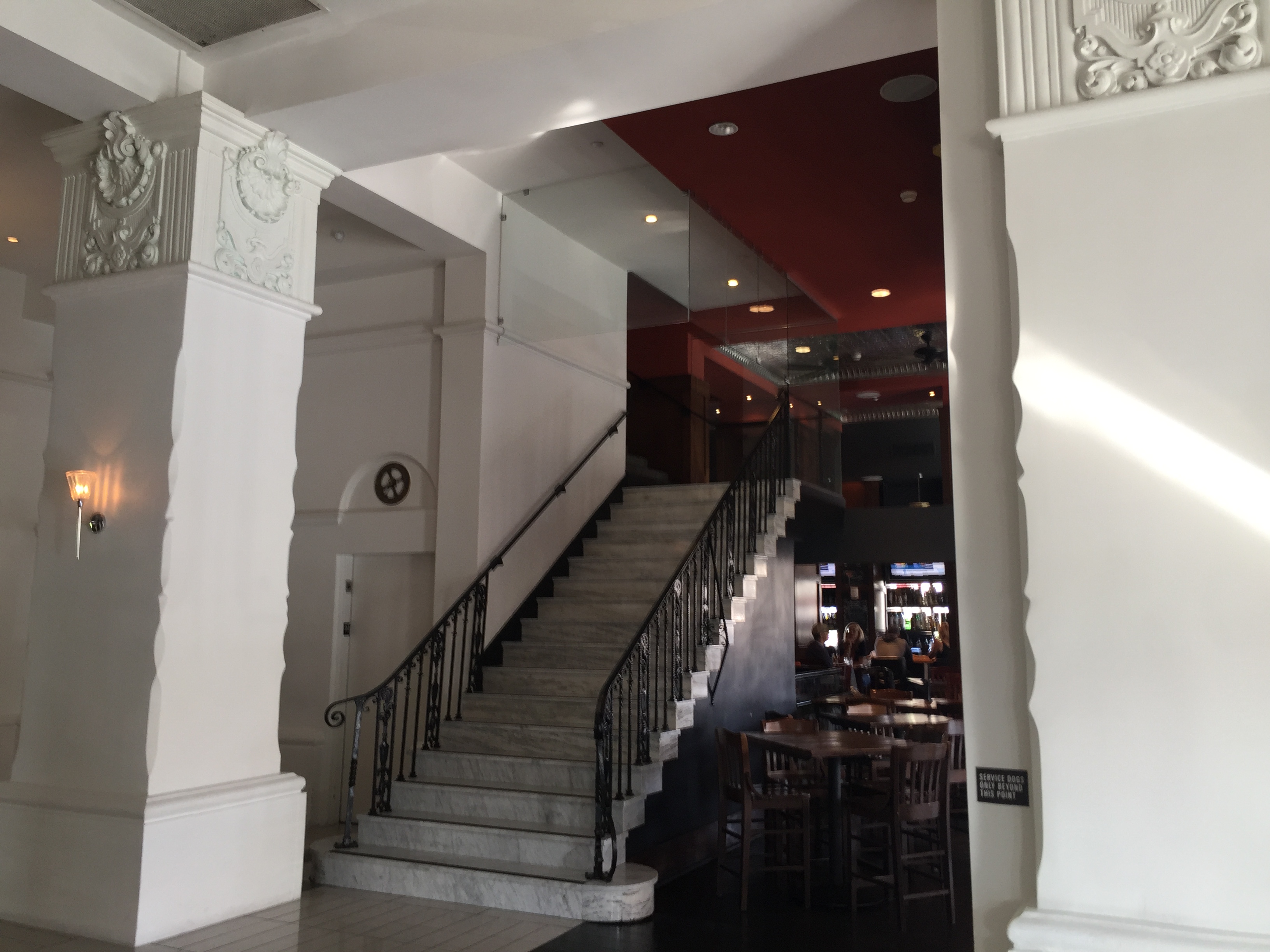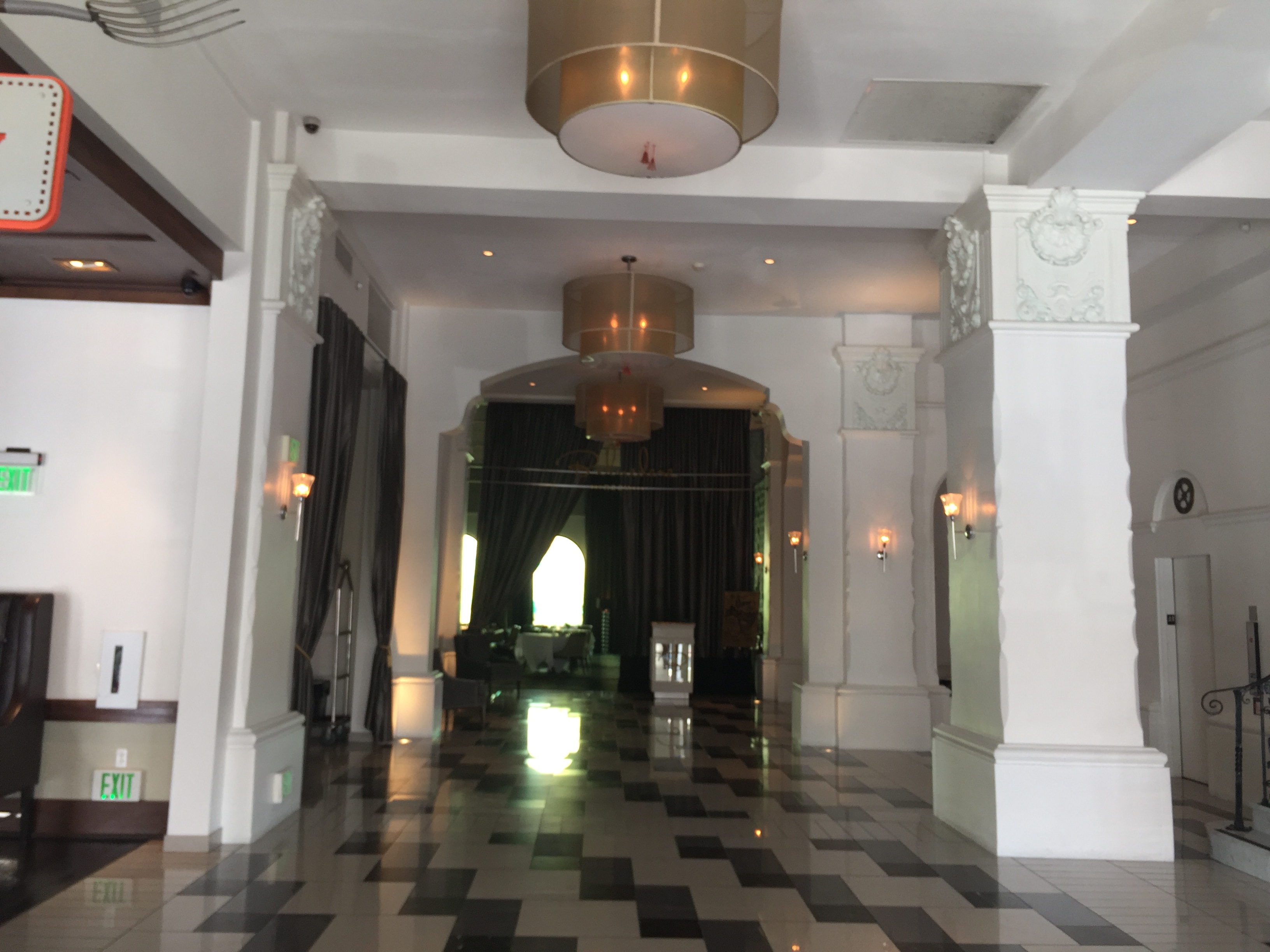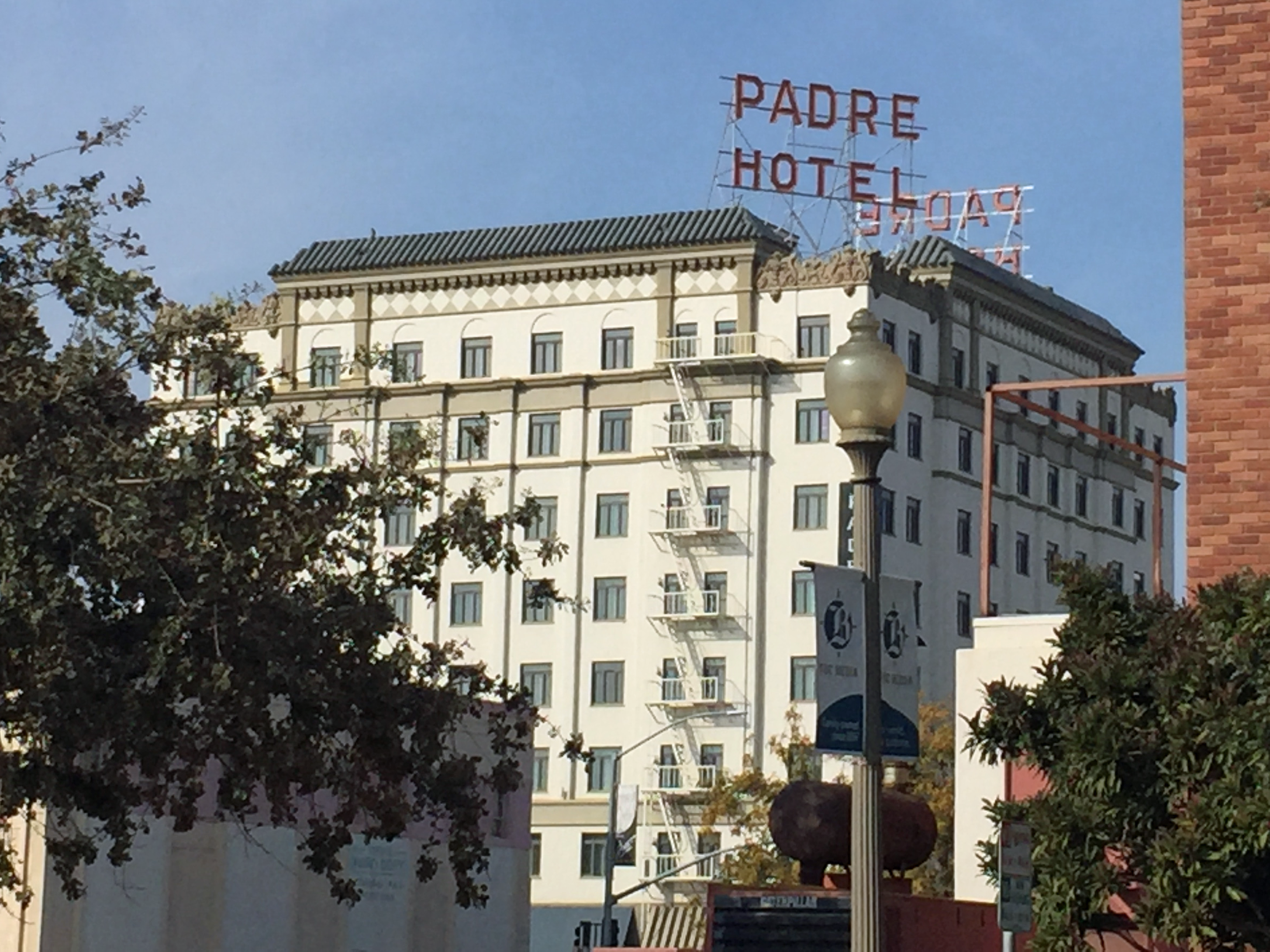 Historic postcard of Hotel Padre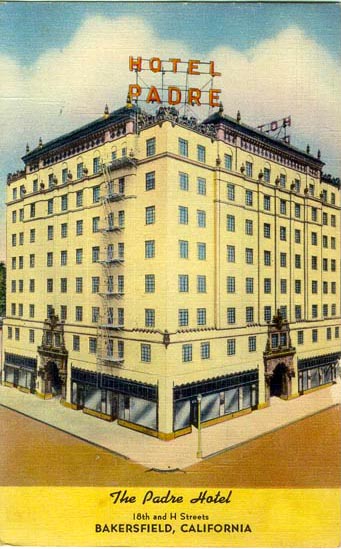 Alternate view of the Padre Hotel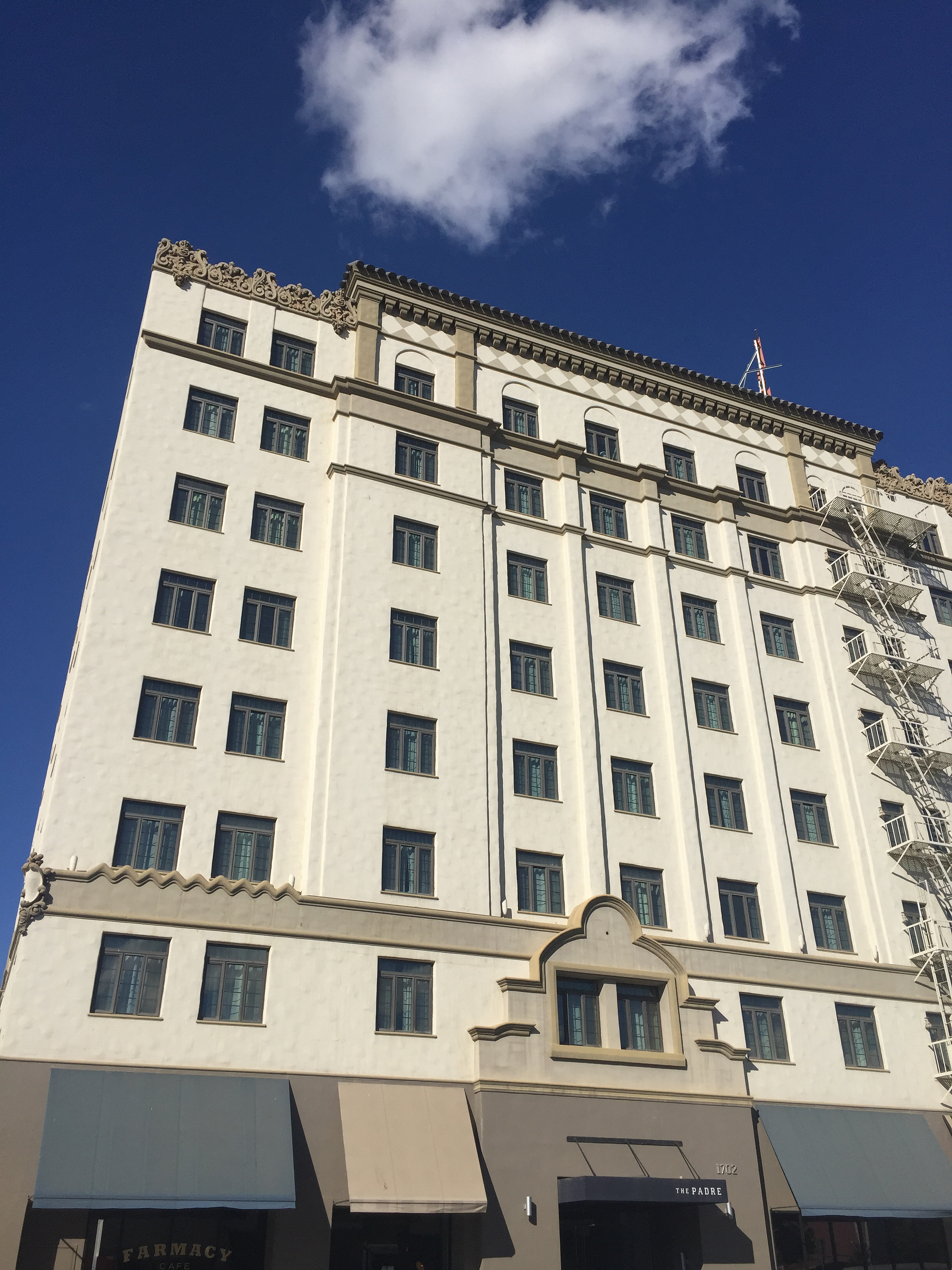 Backstory and Context
The Padre Hotel's grand opening was on April 12, 1928. It was originally constructed as a luxury hotel by renowned architect John M. Cooper, who designed the eight-story, 196 room building. Cooper is known for several historic buildings in Los Angeles as well. The Padre Hotel was built on former judge Benjamin Brundage's former estate, at an estimated cost of $600,000 at Truxtun and K Street in the City of Bakersfield. When it was completed, it was the largest and tallest building in Bakersfield, making the hotel the number one choice for the 1928 tourist season.
The hotel was originally called the Hotel Padre, and its name was chosen as a tribute to Padre Francisco Garces, a Franciscan missionary who was the first European to visit the area in 1776. When the hotel was first completed, it featured murals on the walls that portrayed its namesake.
The most infamous period for the hotel spanned the years when Milton "Spartacus" Miller owned the hotel, from 1954 until his death in 1999. In 1959 and through the 1960s, Miller butted heads with city officials over violations of state fire codes. Miller refused to install fire sprinklers, and the city closed the third through eighth floors to overnight guests in 1966. In protest, Miller erected a 30-foot tall neon sign emblazoned with the words "Alamo" and "Tombstone" on the roof, as well as a mock missile that was aimed at City Hall for decades. Miller also released a flock of turkeys loose in City Council chambers once, and sent tombstone-shaped cookies to city council members.
Miller passed away on June 9, 1999, and after a two-year battle between his new wife and his nephews over ownership of the hotel, it was sold to Pacifica Enterprises, LLC, for $1 million and the hotel was closed. Pacifica Enterprises attempted to renovate the hotel and convert it into condos, but after construction delays they put the Padre Hotel back on the market in June 2007. The Padre sold to Padre Partners LP for $3.9 million in March 2008. The building was completely renovated and reopened in 2010 as a boutique hotel with 112 rooms.
Sources
1. Kimble, Lisa. "Named After: Padre Hotel," Bakersfield Californian, April 24, 2015, http://www.bakersfield.com/bakersfield_life/named-after-padre-hotel/article_f58f1c23-d201-52eb-9054-...
2. "Padre Hotel Media Kit," The Padre Hotel, http://www.thepadrehotel.com/pdf/padre_mediakit.pdf

Additional Information