Braddock Carnegie Library
Introduction
The Braddock Carnegie Library is the first Carnegie Library built in the country. Completed in 1889, it was designed by William Halsey Wood in an eclectic medieval style. Andrew Carnegie attended the dedication ceremony. A large addition was built in 1893, featuring a music hall, pool, gym and a duckpin bowling alley. The library operated until 1974 when lack of funds and the building's poor condition, particularly the roof, forced it to close. A group of concerned citizens, led by the last head librarian, saved the building from demolition. The library opened in 1983 as a small children's library and began to make repairs. Renovations have continued ever since. The basement was converted from a bathhouse to ceramics studio in recent years. As the first Carnegie Library in the country, it was designated a National Historic Landmark in 2012. It was listed on the National Register of Historic Places in 1973.
Images
The Braddock Carnegie Library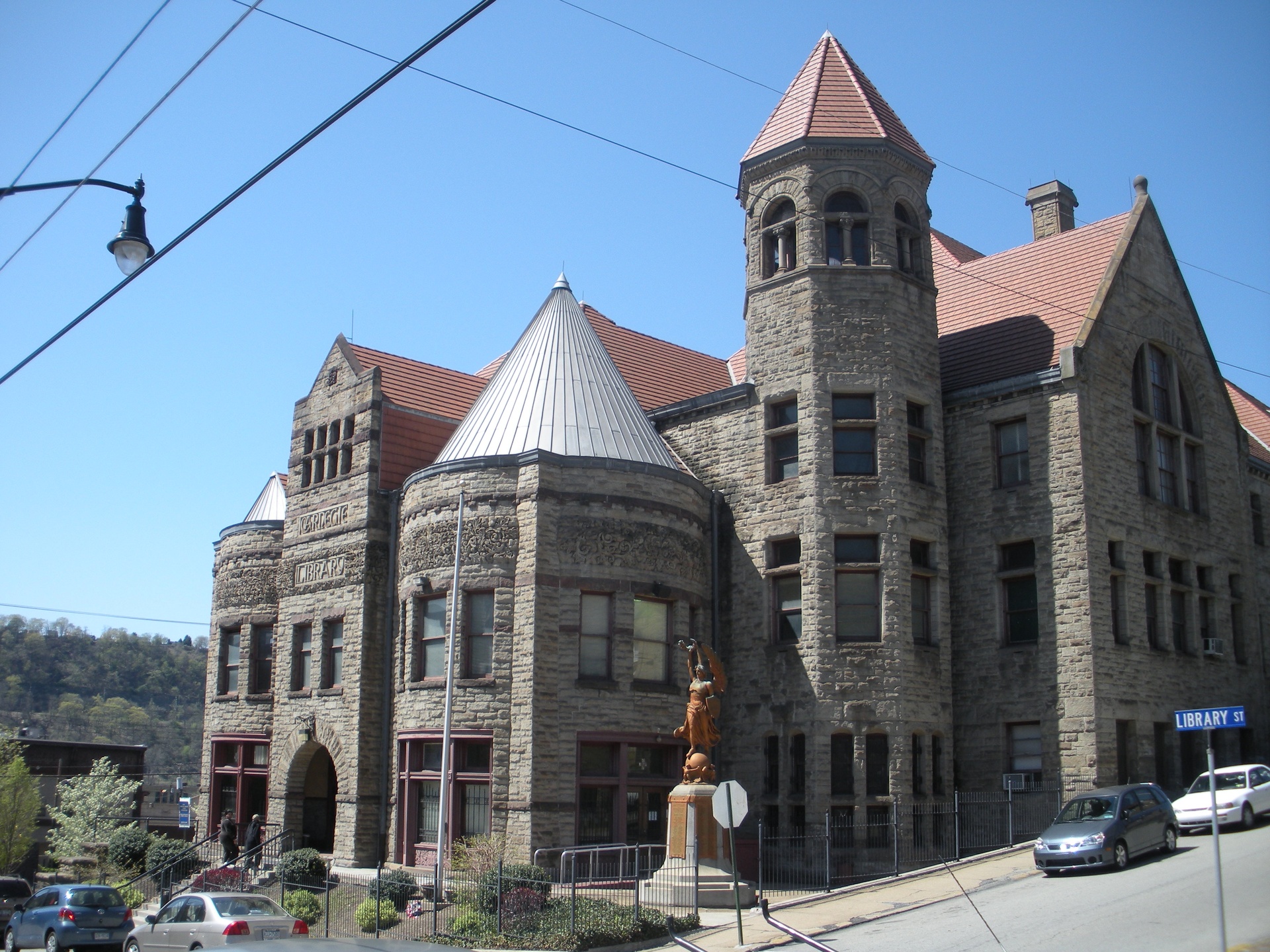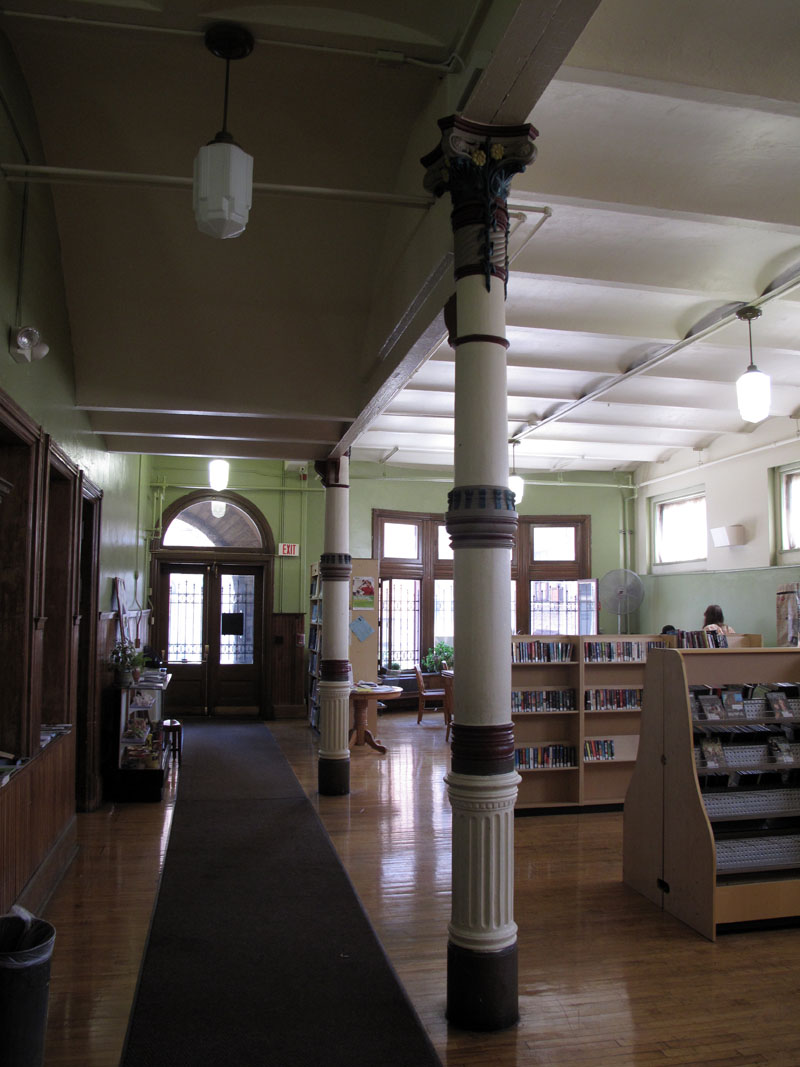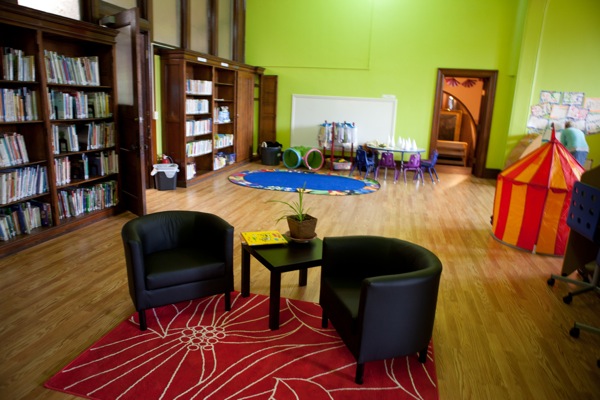 The restoration of the music hall.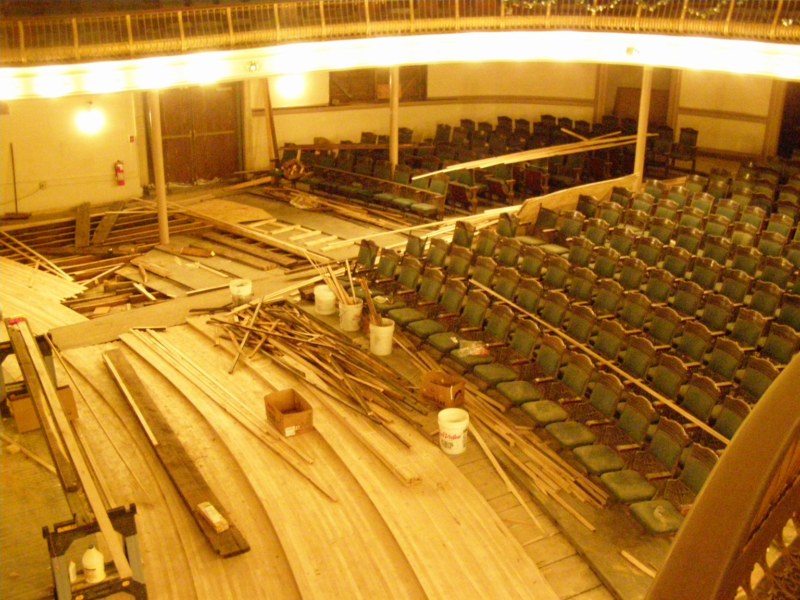 Backstory and Context
Andrew Carnegie chose Braddock as the location for his first free public library due to the fact that the town was also home to his Edgar Thompson steel mill and he sought to provide his workers with a place of learning and recreation. Thus, his foundation donated $357,782 for the library's construction and he was there when it was dedicated in 1889.
After the library was abandoned and fell into disrepair in the mid-20th century, David Solomon, the last librarian, founded the Braddock's Field Historical Society to save the venerable building. To that end, they were able to purchase the building for $1 and began the long restoration process. The managed to re-open a single-room children's library in 1983 and the gym was restored during the 1990s. The original terracotta roof was restored in 1998 as were the interior walls of the music hall.
Work on the buildings is an ongoing process as work on the music hall continues, a new children's museum opened on the second floor in 2012, and most of the adult library now occupies the first floor.
Sources
"History of the Braddock Carnegie Library." Braddock Carnegie Library. Accessed November 10, 2016. http://www.braddockcarnegielibrary.org/history
Kadilak, Karen. "Renovations, Donations Sought at Braddock Carnegie Library." Pittsburgh Tribune-Review. January 31, 2016. Accessed November 10, 2016. http://triblive.com/news/allegheny/9752191-74/library-braddock-carnegie
"National Historic Landmark Nomination." National Park Service. March 2, 2012. Accessed November 10, 2016. https://www.nps.gov/nhl/find/statelists/pa/BraddockCarnegieLibrary.pdf
Additional Information