Hopsewee
Introduction
Hopsewee is a historic plantation home that is listed on the National Register of Historic Places and a National Historic Landmark. Built in 1735, it is significant for its architecture (mainly for its double porch) and the fact that it was the birthplace of one of the signers of the Declaration of Independence, Thomas Lynch. It is open to the public for tours and is also a popular wedding location.
Images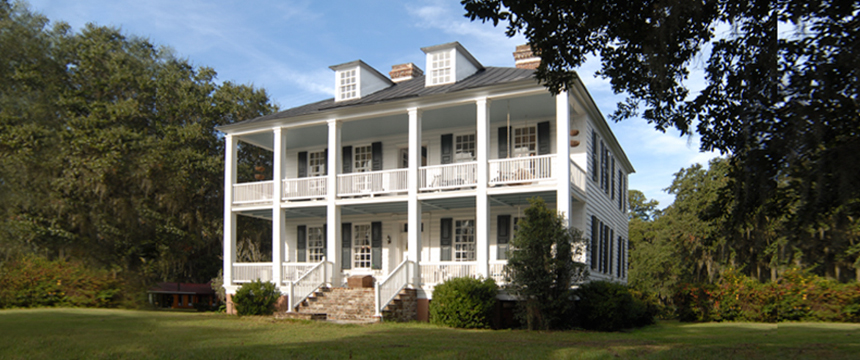 Backstory and Context
The plantation's sole crop was rice which was also South Carolina's main crop. The slaves that cultivated the fields generally came from West Africa along the Gambia River, where they also grew rice. As such, they were already skilled at growing rice. Plantation owners recognized this and bought slaves from Gambia River region. Slaves who worked in rice fields were able to have free time when their work was completed and even grew their own livestock to supplement their diet.

Thomas and his father were both delegates from South Carolina to the Continental Congress in 1776 that declared independence from Great Britain. His father was well respected and appointed advisor to General Washington in 1775. Unfortunately, Thomas Sr. was struck with a cerebral hemorrhage which debilitated him to a degree. Thomas Jr. was allowed to accompany his ailing father to the Congress and at 26, was the youngest signer of the Declaration. Thomas Sr. was sadly unable to sign it. Tragically, Thomas Jr. and his wife perished when the ship they were sailing on to the West Indies was sunk in a storm.
Sources
"Hopsewee." Wikipedia. Accessed November 9, 2016. https://en.wikipedia.org/wiki/Hopsewee.

"Hopsewee Heritage: Slavery and Rice on the Santee." Hopsewee Plantation. Accessed November 9, 2016. http://hopsewee.com/assets/hopsewee-heritage-slavery-and-rice-on-the-santee.pdf.

Snell, Charles. "Hopsewee." National Park Service - National Register of Historic Places. January 25, 1971. http://focus.nps.gov/GetAsset?assetID=7be0bfae-427c-411c-8d72-08e2c61e1be3.


Additional Information