Central Park
Introduction
Central Park is the heart of downtown and home to many of our special events. The park covers both sides of Washington Street, the main thoroughfare through downtown. On the west side of the park sits the city's band shell and the refurbished J.E. Hamilton Community House. On the east is the refurbished City Hall. The band shell can be rented for your activity.
Images
Central park and the Two Rivers city hall behind it.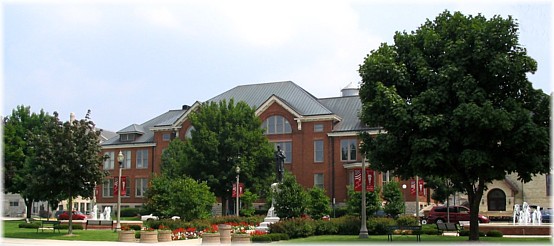 Historical marker for the ice cream sundae birthplace.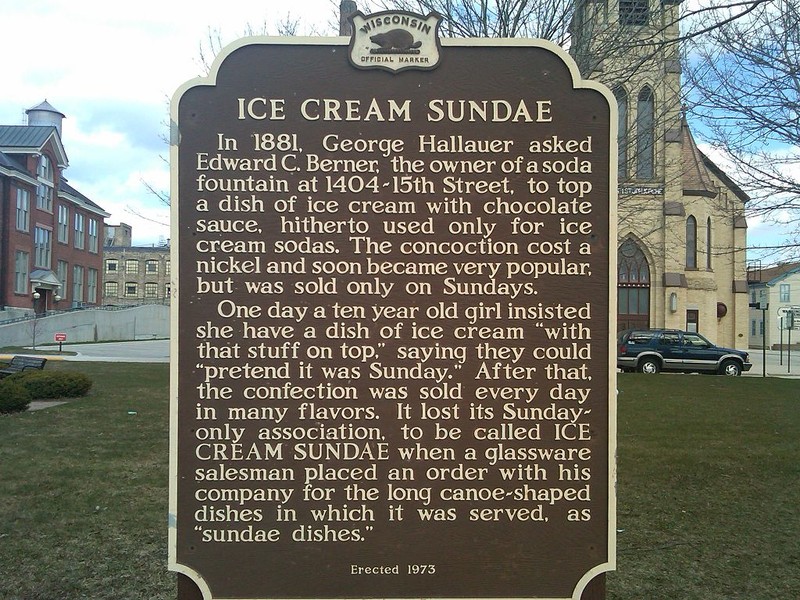 Backstory and Context
Central Park in Two Rivers is home to a monument honoring Civil War soldiers. It was dedicated in June of 1900. The park also has a historical marker for the birthplace of the ice cream sundae.