Mellon Park
Introduction
The park was established in 1943 on the grounds of the former estate of Richard B. Mellon. The gardens were originally designed in 1912 by Alden and Harlow. Several other architects added their own touch to the landscape including the Olmsted Brothers and some seventeen years after the garden began, Vitale and Geiffert. The fountain seen in this picture was designed and built by Edmond R. Amateis in 1927.
Images
A picturesque fountain located within the park.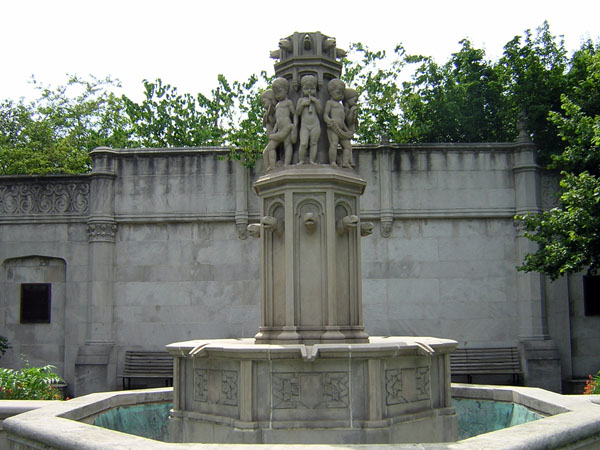 Daffodils bloom in spring at Mellon Park

Stairs ascend (or descend) through the landscaped flora in Mellon Park.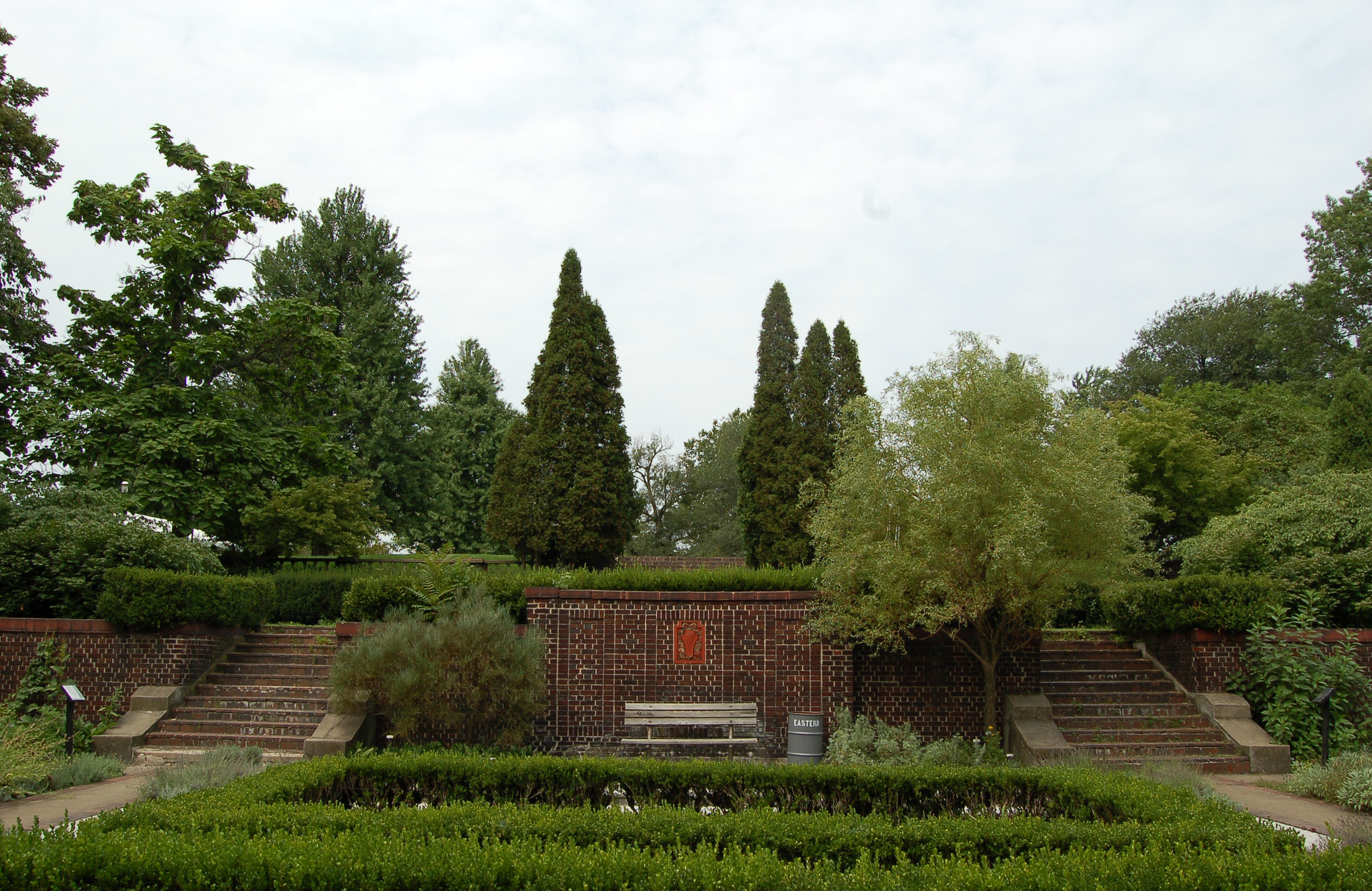 Backstory and Context
Mellon Park was the original estate of Richard Beatty Mellon, whose 60-room mansion was the largest house in Pittsburgh. In 1929, he chose landscape architects Vitale and Geiffert -- premier design firm of the Country House Era -- to develop the Walled Garden of his estate grounds. The property originally had been laid out in 1912 by noted Pittsburgh architects Alden and Harlow with subsequent work by the renowned Olmsted Brothers firm of Brookline, Massachusetts.
The Walled Garden is enclosed by tapestry brick walls with an ornate Gothic wall, stone terrace, and fountain anchoring the nave-like focal point. Here the landscape architects, sculptor, and Blacksmith worked as one, with the result that an unusually fine balance exists between stone, iron and greenery which is very pleasing to the eye. The approach to the design is unmistakably modern, as illustrated by the harmonious manner in which the charming contemporary classic figures coordinate with the restrained Gothic architecture. The home originally provided the "fourth wall" but was demolished a few years after Mrs. Mellon's death.
With World War II and the growth of Pittsburgh's mighty steel industry came the desire of many of the wealthy to abandon the city for the cleaner air of the countryside. Although the house was torn down in 1941, extensive remnants of the terraced formal gardens still exist. In the 1940s and 1950s, the estate transitioned into a City park and fell into disrepair starting in the 1970s. Today, Mellon Park is home to the Pittsburgh Center for the Arts and the Phipps Garden Center. The gardens have benefited over the years from the efforts of garden club volunteers and master gardeners in training.
Sources
"Mellon Park". Pittsburgh Parks. Accessed November 3, 2016. http://www.pittsburghparks.org/mellon-park.
Jeremy. "A Unique Memorial at Mellon Park's Walled Garden." Discover the Burgh. November 30, 2015. Accessed November 3, 2016. http://www.discovertheburgh.com/mellon-park-walled-garden/


Additional Information