Penn Center
Introduction
Penn Center is a cultural and educational institution whose mission is promote and preserve the legacy and history of St. Helena Island, which has been a haven for a vibrant African American community since the beginning of the Civil War. The Center was founded as the Penn School in 1862, after Union Forces captured the island, to educate the West African slaves and their descendants (collectively known as the Gullah culture). The oldest building on the site, the Brick Church, was built in 1855 and was used by the school as its first building. A museum is located in the York W. Bailey House, named after an African American doctor who grew up in the community and came to back to serve as the island's only physician. The Center hosts numerous music, art and other festivals and events during the year including the annual Heritage Days. Given its long and important history, the Center and all of the 16 historic structures from the former school were declared a National Historic Landmark and added to the National Register of Historic Places.
Images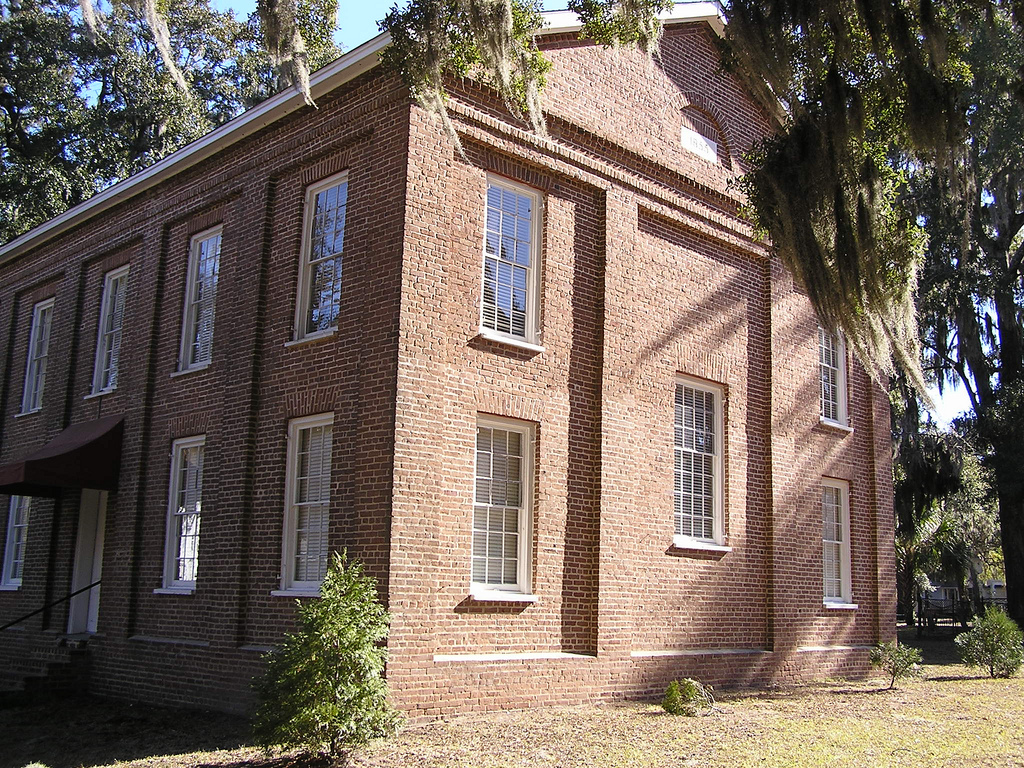 Backstory and Context
After the Union captured the island, forcing its white residents to flee, it became clear that the education of the freed slaves was paramount. A call went out to New England asking for volunteers to come down and help. Two women, Laura Towne and Ellen Murray answered the call. For the next several decades their work, and those of others, helped educate many African Americans in the traditional New England curriculum (math, reading, writing, history, geography). After 1900 the emphasis shifted towards more vocational studies (farming and various trade skills for men, and sewing and homemaking for girls). Due to financial hardship the school was forced to give over control to the public school system by 1948. But the Center was established at this time. Land management and sustainability became important points of emphasis in recent decades in addition to the promotion of the island's history and culture.
Sources
Dixon, Nenie. "Penn Center Historic District." National Park Service - National Register of Historic Places. September 9, 1974. http://focus.nps.gov/GetAsset?assetID=9dd50b48-d6b9-4c53-b9e5-48d325fe752a.
McMahon, Diane. "Penn Center: A South Carolina Historical Legacy, An American Cultural Treasure." Penn Center. Accessed November 3, 2016. http://www.penncenter.com/welcome.
"Penn Center (Saint Helena Island, South Carolina)." Wikipedia. Accessed November 3, 2016. http://focus.nps.gov/GetAsset?assetID=9dd50b48-d6b9-4c53-b9e5-48d325fe752a.
Additional Information