Green Hotel
Introduction
Located in Shafter, CA, the Green Hotel is a historic landmark listed in the National Register of Historic Places and California State Historic Landmarks. The Kern County Land Company built the hotel in 1913 to provide potential clients with a place to stay at the Shafter townsite. It was purchased by W. Herndon Hitchcock and his sister Marion Hitchcock in 1919, and would be a home to many settlers who migrated to California from places around world. Today, the Green Hotel is a private, non-profit house museum. Tours are available by appointment.
Images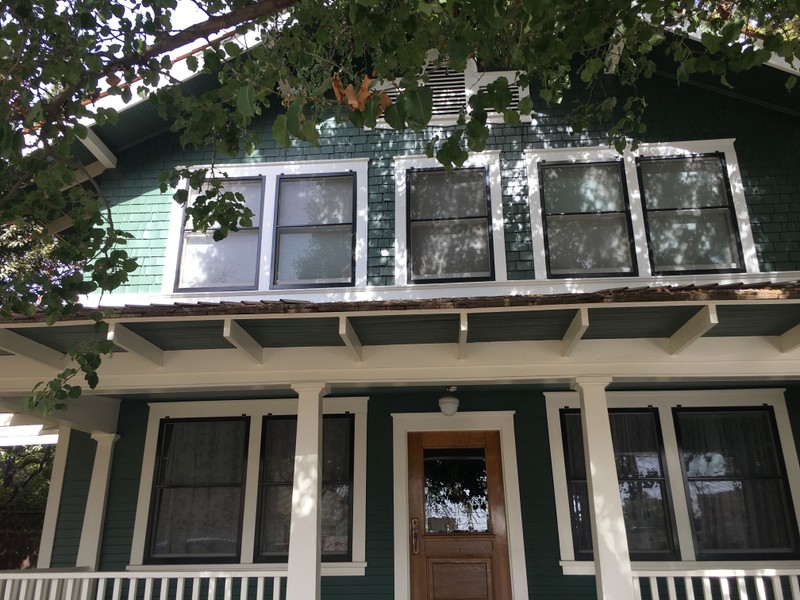 The tree behind the Green Hotel has been there since the house was constructed. It has grown very large over the years.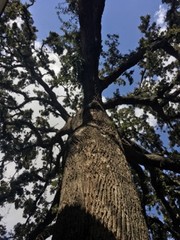 The back house was used as a bathroom for the settlers.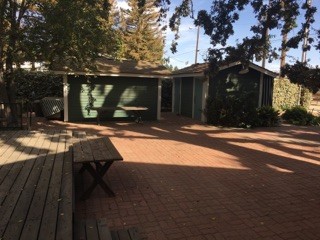 Marion and W. Herndon Hitchcock's parents.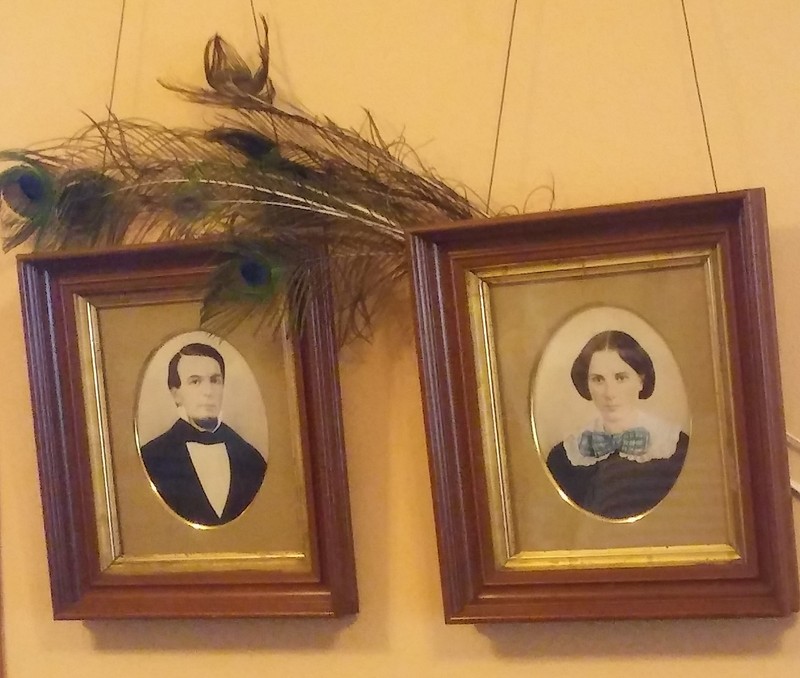 Plaque stating that the Green Hotel had been placed on the National Register of Historic Places.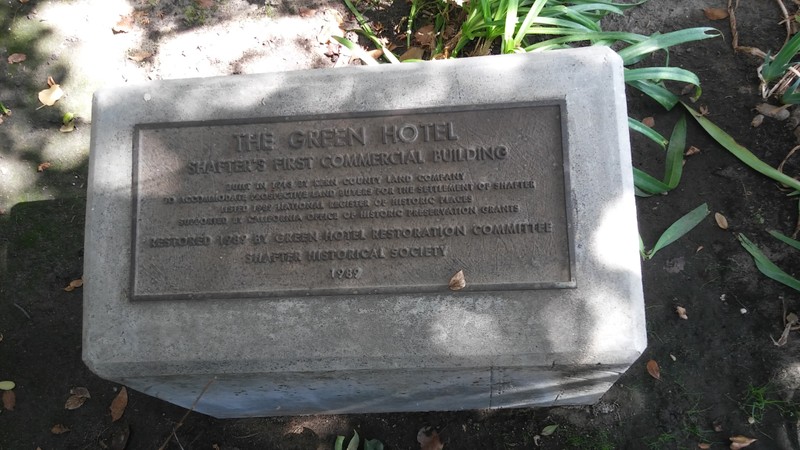 A panorama shot of the dining area connecting to the back-yard as well as the kitchen (door seen on left).

Backstory and Context
The Kern County Land Company was a major landowner in the region at the turn of the century. Hoping to attract buyers for their vast tracts of land in the region, and particularly with an eye to develop the Shafter townsite, the company built the hotel in 1913. It was the first building built in the town. Originally known as the Shafter Hotel, the forest green painted exterior led to its nickname, the Green Hotel. According to the registration form for the National Register of Historic Places, the hotel is located "at the geographical and cultural hub of Shafter."1

In December of 1919, W. Herndon Hitchcock purchased the hotel and ran it with his sister, Marion Hitchcock, until his death in 1951. Marion retained ownership of the building and rented it to private residents until her death in 1981. Her will bequeathed the hotel to the City of Shafter with the request that it be kept as a historical monument. The city declared the hotel a historical landmark in 1982 and it was restored with the help of various grants from the state and community.2

Today the Green Hotel is used less as a hotel and more as a banquet hall. They host everything from birthday parties to weddings. It isn't often that they allow people to stay in the hotel because they lack the proper insurance and do not have someone living on the grounds to maintain the building. Today, tours are only given upon appointment as are reservations for events. Regardless of its age, the Green Hotel is a beautiful house with a rustic but refined interior and an enchanting back-yard space that is a popular wedding venue.

Sources
1. Kirk, Gretchen (August 10, 1988). "National Register of Historic Places Registration Form: Green Hotel" (PDF). National Park Service. https://focus.nps.gov/pdfhost/docs/NRHP/Text/89000204.pdf

2. The Green Hotel Shafter. "Green Hotel Shafter." Green Hotel Shafter. http://thegreenhotel.org/index.html
Additional Information