Maitland Art Center
Introduction
The Maitland Art Center is an art museum located in Maitland, Florida. Artist Jules Andre Smith founded it in 1937 to be an artist's village. Smith designed the building in the Mayan Revival style and as such it is a very unique structure. It contains a combination of Mesoamerican, African, and Asian style elements, making it one of the last examples of "fantasy architecture" in the Southeast. The building was placed on the National Register of Historic Places in 1982 and was designated a National Historic Landmark in 1914. Its collections include works by Smith, Milton Avery, and contemporary artists. The center is one of five other museums known collectively as the Art and History Museums of Maitland.
Images
The entrance to the center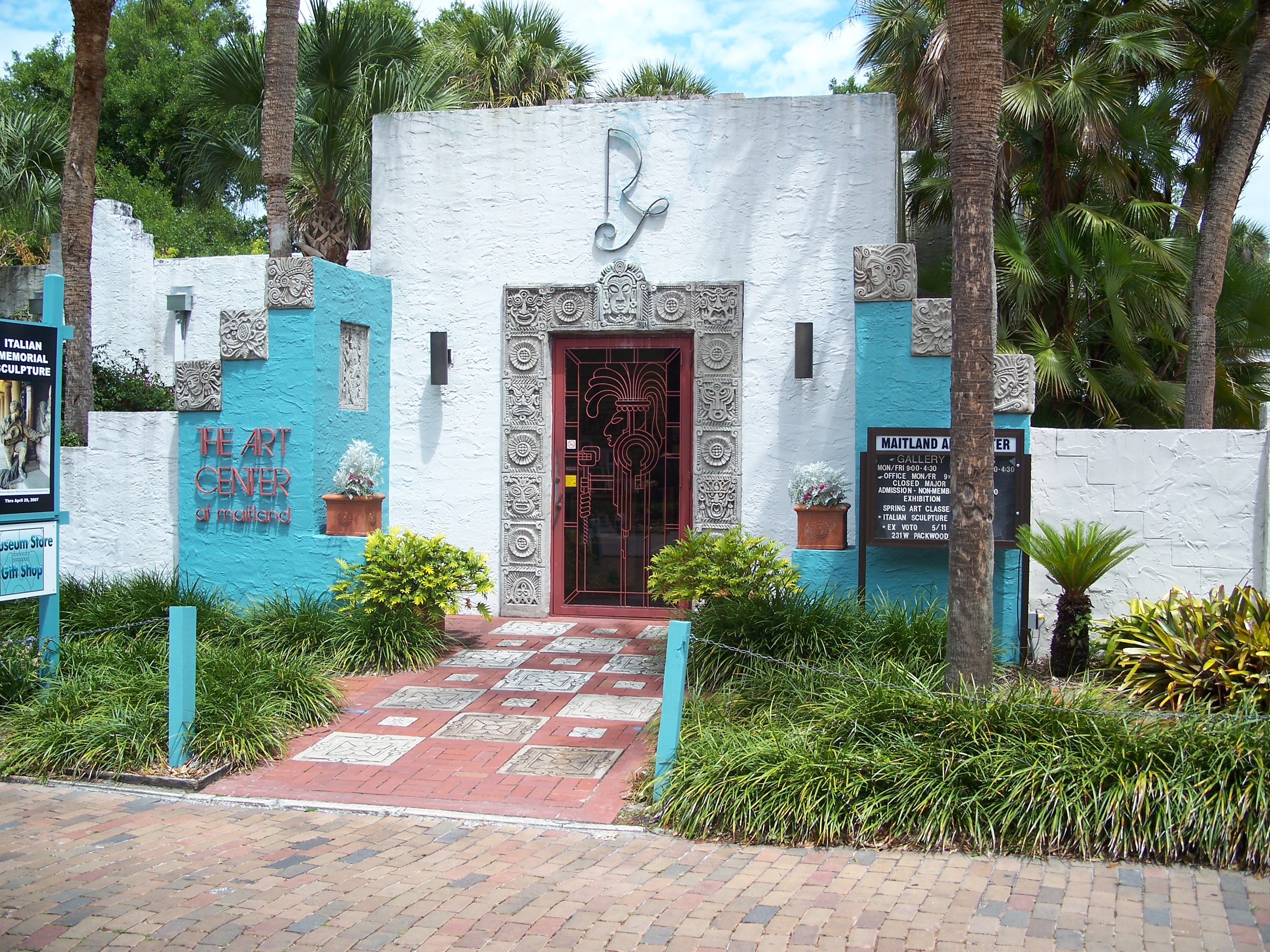 The center contains three gardens including this one, which is the Mayan Garden. The gardens are popular spots for weddings.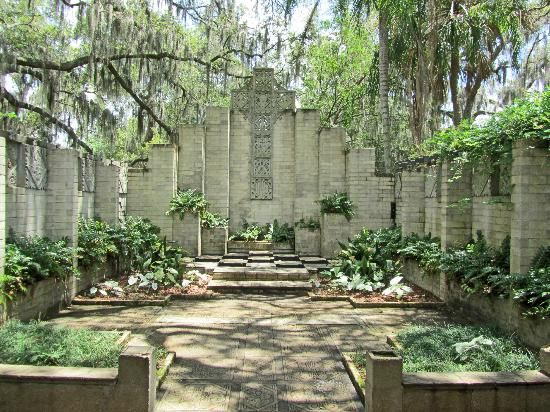 A painting by Jules Andre Smith of a scene in Mexico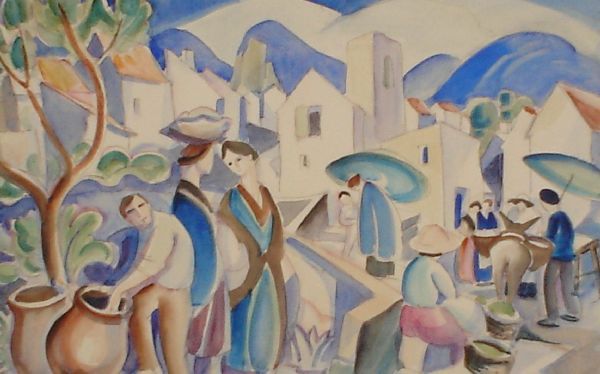 Backstory and Context
Jules Andre Smith first developed an interest in art during high school. While studying architecture at Cornell, he enrolled in art classes in 1898. He graduated with a bachelor's degree in architecture in 1902 and went on to a master in the Science of Architecture, which he completed in 1904. After graduating from Cornell, Smith travelled through Europe for two years on a fellowship. When he returned to the US, he began working for an architectural firm in New York. At night, he still worked on his art, sharing his work with important figures in the art world. Eventually, these figures encouraged and endorsed him, persuading him to leave his architectural career behind. After working for a few years as an artist, Smith joined the military and served during World War I. After leaving the military, his artistic style inexplicably changed drastically, confusing those in the art world that had previously supported him. Instead of continuing to concentrate on the progressive painting style that had made him famous, he began working in the theatre world. He designed sets and stage layouts and painted murals for productions. He ended up in Maitland out of a desire to build a winter studio in a warmer climate.
For many years, the building was called the Research Studio and at first it was meant to be a private place for artists to do their work. Starting in 1940, however, Smith allowed the public to enter the studio for a small fee. The City of Maitland bought the property in 1969. It is not clear when the studio officially became the Maitland Art Center but presumably that occurred sometime in the 1970s.
Sources
Divoll, Leslie & Weaver, Paul. "Maitland Art Center," National Register of Historic Places. 12-17-82. http://pdfhost.focus.nps.gov/docs/nrhp/text/82001036.PDF. Retrieved 6-9-15. "History," http://artandhistory.org/about-ah/history. Retrieved 6-9-15. https://www.liveauctioneers.com/item/837991 http://vpub.boyd-printing.com/article/Jules_Andre_Smith_...Pioneer_Of_The_Arts/1500433/174598/article.html
Additional Information