Carnegie Museum of Natural History
Introduction
Home to 22 million artifacts and scientific specimens, the Carnegie Museum of Natural History is one the top American natural history museums. The museum is home to several permanent public exhibitions and a library with over 132,000 volumes of books, periodicals, and journals available to the public for on-site use only. Programs and tours are offered as well. The Permanent Exhibits include A Tlingit Totem Pole, Dinosaurs in Their Time, Hillman Hall of Minerals and Gems, and Population Impact, which looks at humans' impact on our ecosystem. The Carnegie Museum of Natural History is accredited by the Association of American Museums.
Images
The exterior of the Carnegie Museum of Natural History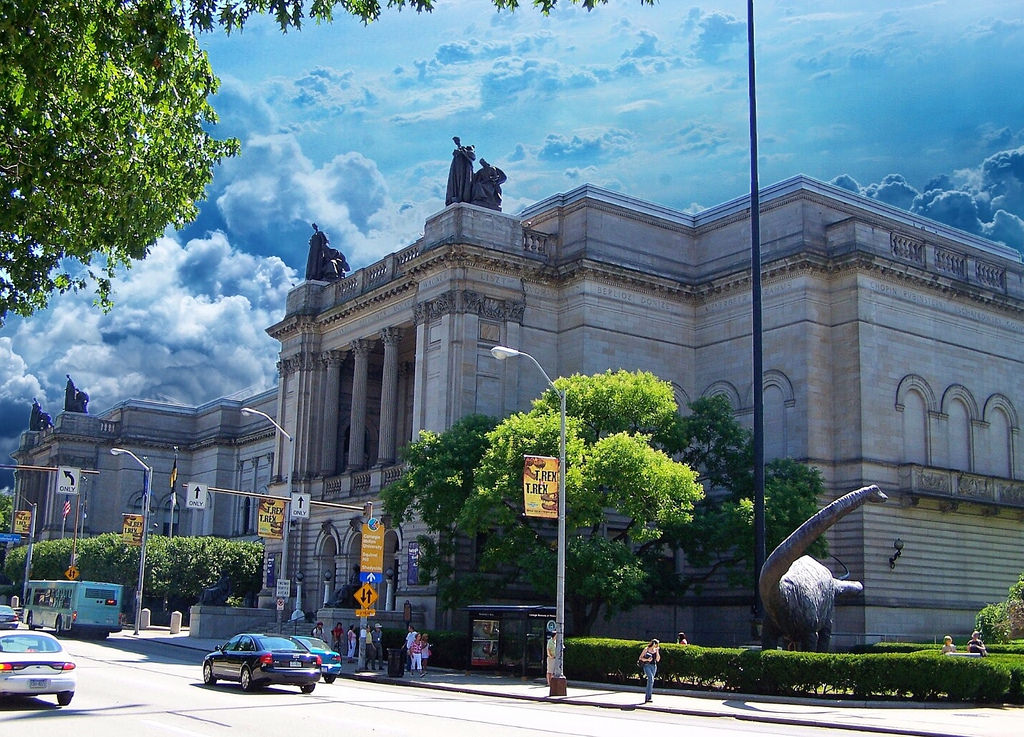 The museum's Polar World Exhibit.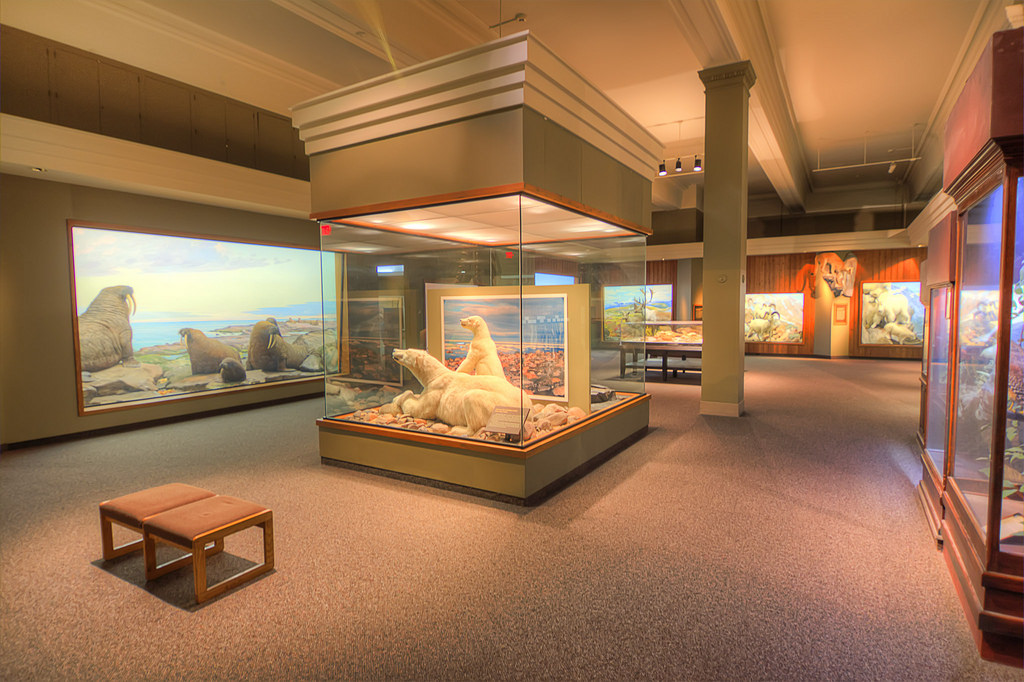 Dinosaurs in Their Time is a popular exhibit, featuring Diplodocus carnegii, named for the Carnegie Museum expedition that discovered the specimen.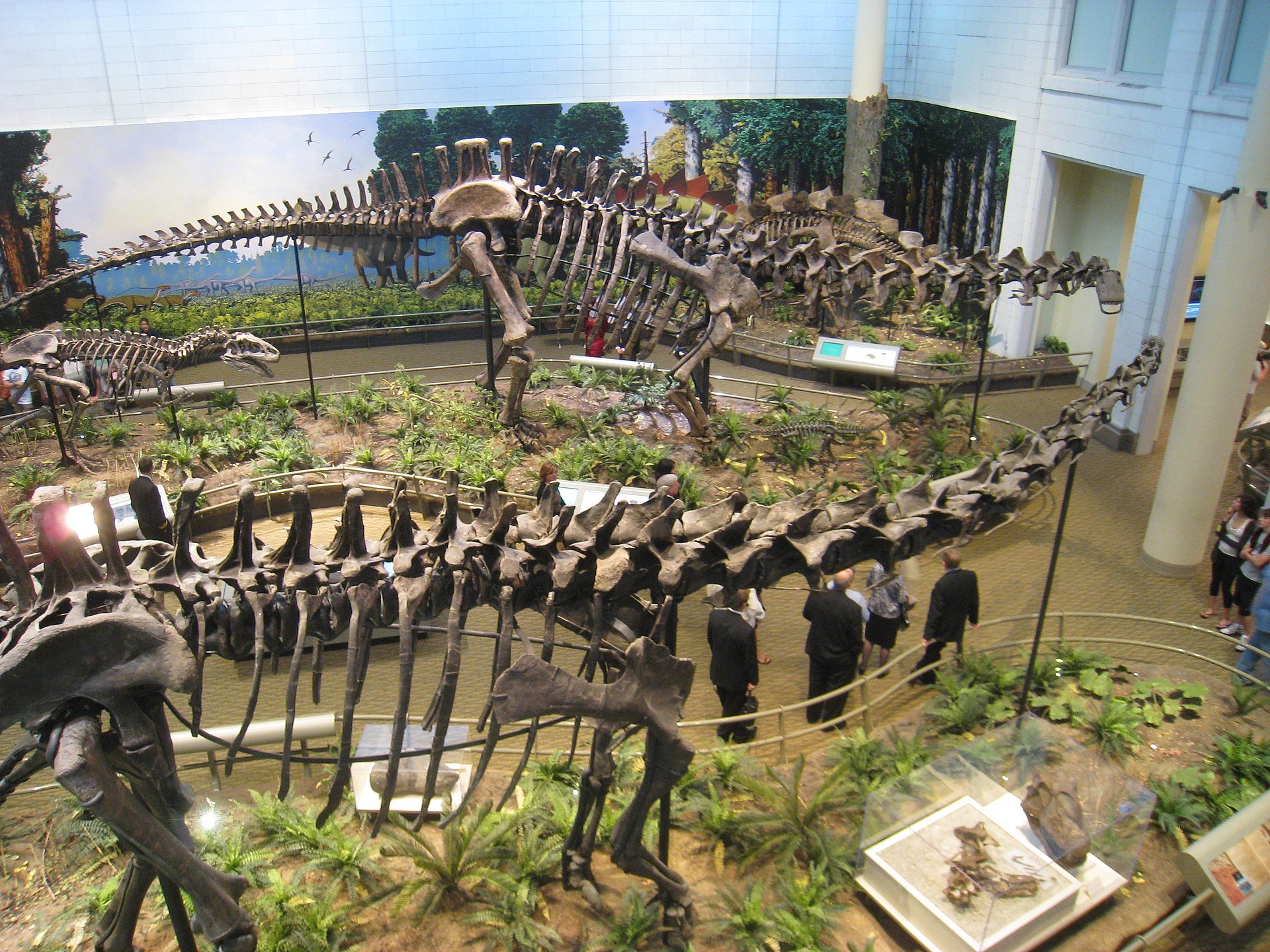 Backstory and Context
Founded by wealthy industrialist Andrew Carnegie in 1896, the Carnegie Museum of Natural History offers a variety of exhibits within its 115,000 square feet of display space. It features 20 galleries, has over 22 million specimens in its collections (10,000 of which are on display at any given time), and over one million of these are cataloged in an online database.

The museum also is home to the world's largest collection of Jurassic Era dinosaurs and it possesses the 3rd largest collection of mounted dinosaurs in the U.S. Included within that collection is the famous Diplodocus Carnegii, a juvenile Apatosaurus, and the first Tyrannosaurus Rex discovered in the world.

Aside from its popular "Dinosaurs in Their Time" exhibit, the museum also features the "Alcoa Foundation Hall of American Indians," the "Walton Hall of Ancient Egypt," the "Hall of African Wildlife," the "Polar World: Wyckoff Hall of Arctic Life," and the "Benedum Hall of Geology." It also features two hands-on exhibits: its "Discovery Basecamp" and the "Bonehunters Quarry."


Sources
Cheney, Jim. "Exploring Dinosaurs, Gems and World History at the Fantastic Carnegie Museum of Natural History." Uncovering PA. November 21, 2013. Accessed November 1, 2016. http://uncoveringpa.com/carnegie-museum-natural-history.

Hamill, Sean. "Museum's T. Rex Roars Back in New Stance." New York Times. June 16, 2008. Accessed November 1, 2016. http://www.nytimes.com/2008/06/16/science/16dino.html
Additional Information