Old Organgeburg County Jail
Introduction
This unique building was the Old Orangeburg County Jail. It was built in 1860 and is the one of the few examples of Gothic castellated in the state. partially destroyed 5 years later by General Tecumseh Sherman's troops (on the infamous "March to the Sea" campaign during the Civil War) and then rebuilt. It was used as a jail until 1980 and added to the National Register of Historic Places in 1973. It currently is a vacant property.
Images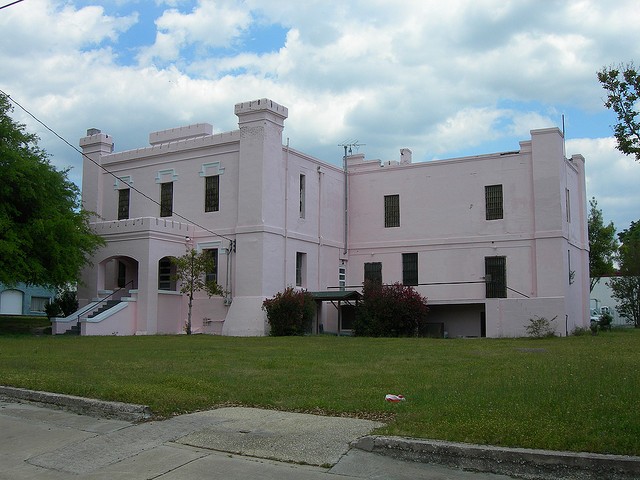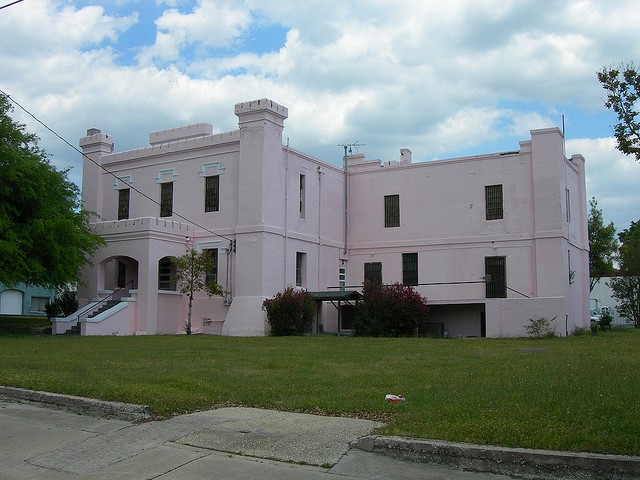 Backstory and Context
Upon being built in 1860, the old Orangeburg County Jail was originally intended to be a prison. In 1865 Union troops under General Sherman used the jail as a headquarters. As the Northern army was leaving town they set fire to the building, however, it was not completely destroyed and in 1867, it was rebuilt.

After being rebuilt, it resumed to role of being a jail. In the early 1920s, the building was renovated, at this time it also received electricity and plumbing. In the 1950s, the wife of Senator Marshall Williams, had the building painted pink, after which it received the nickname "pink palace".

In early 1960, a group of students from two local all Black colleges, began to protest racial segregation at a local lunch counter. During this time they held several small sit ins. When this didn't work, they held boycotts and protest marches, due to recently enacted city ordinances, 388 students were arrested, the authorities placed as many as they could in this jail, the rest were placed in a stockade that had been built for cows.

The jail closed in 1980 after 120 years. It was supposed to become a museum, but parts of the building ended up being rented out. It changed owners a few times, and currently sits vacant, with no definite plans as to what to use it for.

Sources
Gleaton, Dionne. "100 OBJECTS/DAY 7: 'Pink Palace' served as jail until 1976." The Times and Democrat. June 22, 2014. http://thetandd.com/100_objects/objects-day-pink-palace-served-as-jail-until/article_49e69d6c-f9b9-11e3-b6c6-0019bb2963f4.html Lawrence, William. "Orangeburg, South Carolina, students sit-in for U.S. civil rights, 1960." Global Nonviolent Action Database. December 9, 2010. http://nvdatabase.swarthmore.edu/content/orangeburg-south-carolina-students-sit-us-civil-rights-1960
Additional Information