I.P. Stanback Museum and Planetarium
Introduction
From its creation in 1980, the I.P. Stanback Museum and Planetarium has provided space to exhibit and interpret African and African-American art. The museum offers a variety of works from the past two centuries, as well as African works of art from the past two thousand years. The organization also offers a planetarium and exhibits that connect the local community with information about science. It is the only museum of its kind located on an historically Black campus, and the only institution in the state to be recognized by the National Museum of African Art for its collection. The planetarium features a Sky Skan automation and is also a NASA educator resource center. The building also holds exhibits related to the civil rights movement and the influence of African American musicians.
Images
I.P. Stanback Museum and Planetarium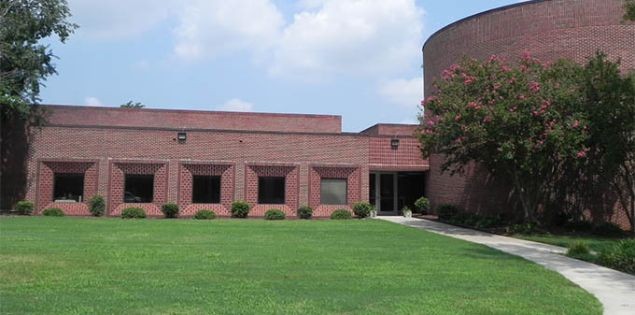 Backstory and Context
The museum was named after the university's first Black chairman of the board of trustees. The organization has grown throughout the past 35 years, however, due to funding cuts, the organization was forced to close temporarily in the fall of 2015 as South Carolina State updates its buildings and installs modern HVAC systems in nine campus buildings in hopes of saving money in future years.
Sources
"I.P. Stanback Museum and Planetarium." South Carolina State University. Accessed April 11, 2016. http://www.scsu.edu/researchoutreach/ipstanbackmuseumandplanetarium.aspx. "I.P. Stanback Museum & Planetarium." South Carolina Traveler. Accessed April 11, 2016. http://www.scnhc.org/destination/ip-stanback-museum-planetarium. Linder-Atlman, Dave. "Caring for treasures: Plan to close SCSU's Stanback Museum draws criticism." Sep 6, 2015. http://thetandd.com/news/caring-for-treasures-plan-to-close-scsu-s-stanback-museum/article_55f78aa7-4cb7-5f3b-b162-486bebdee70c.html
Additional Information