Oaklawn Cemetery
Introduction
Established in 1850, this became the first cemetery for the approximately five hundred residents of the small city of Tampa. Although buried in separate sections, the minutes of the county commission reveal that the cemetery was established s a public burying ground for "white and slave, rich and poor." Many of the city's pioneer families are buried here, although the use of wood markers and the loss of written burial records has created a situation where most of the early graves are unknown. The cemetery is the final resting place of numerous Confederate officers and soldiers.
Images
Oaklawn Cemetery was created in 1850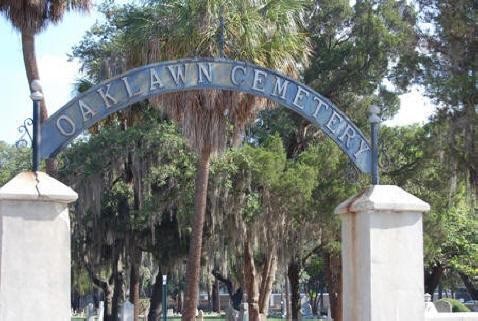 Joseph B. Lancaster is buried near the intersection of E. Harrison and N. Morgant Street. He was Tampa's first mayor and Speaker of the Florida House in 1843-47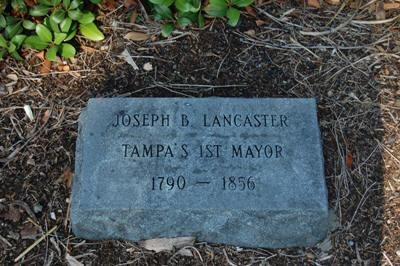 Backstory and Context
Although open to all, a
portion of the cemetery was set aside for slaves. Another section was established for criminals and other "marginal" persons. Visitors will notice a number of
raised monuments--many assume these were used for above-ground burials. These monuments were actually used as a counter-measure against the grave's sinking in Florida's soft soil.
Additional Information