Capitol Theatre, Clearwater Florida
Introduction
This historic theater reopened in 2014 following an $11 million restoration project sponsored by the city of Clearwater. Restoration efforts were given a surprise boost when Geri Trautlein donated $1 million to support the project in honor of her late husband Ray, whom she met for the first time at this theater at the age of fourteen. The building dates back to 1921, when it was known as the Royalty Theatre and offered movies and live vaudeville performances.
Images
The theater following its grand re-opening.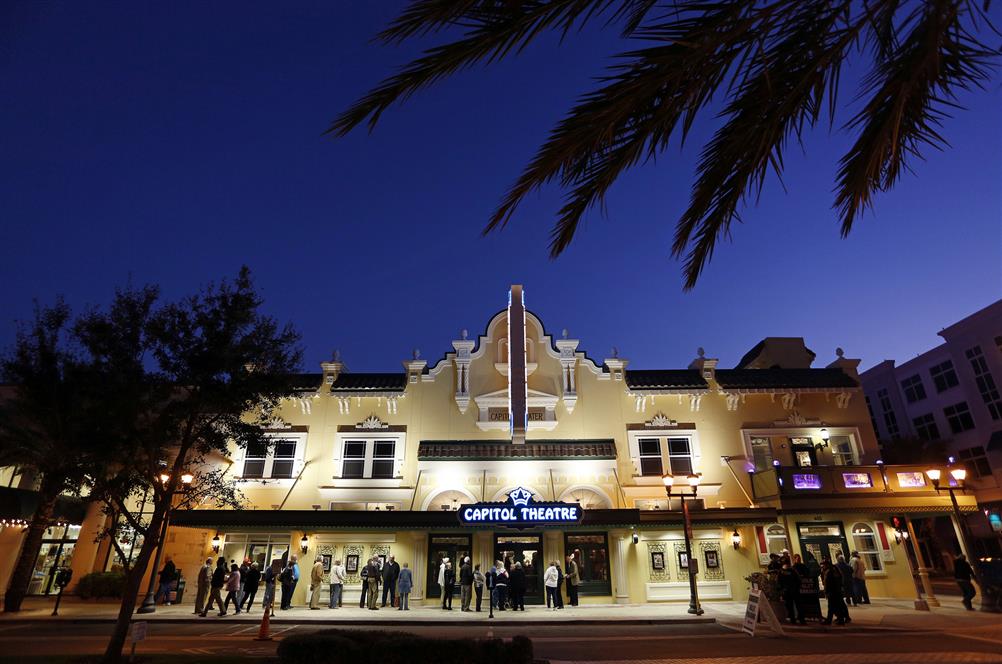 A view of the theater in mid-century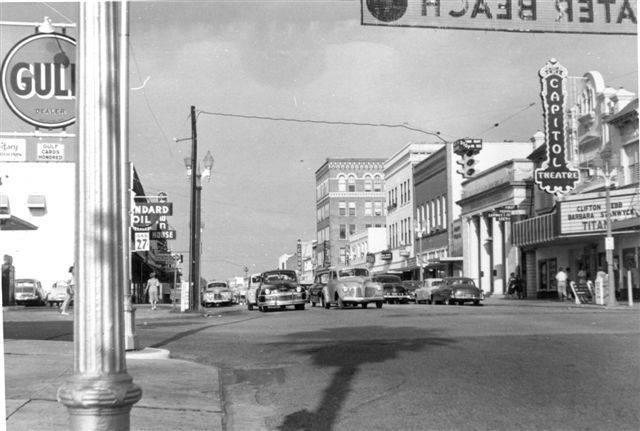 The theater during a 1943 war bond rally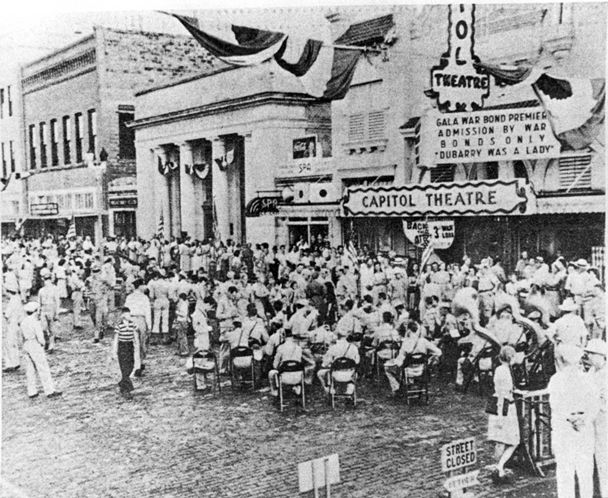 Backstory and Context
When the Royalty Theatre opened on March 21, 1921, the local press declared that it was ""one of the most beautifully finished playhouses in the South." The theater has been restored to its former beauty and remains the only public performing arts theater in the city. The building was restored in 1999 and the city purchased the building a decade later and invested funds to modernize the theater so that it could host a number of events.
Sources
Charlie Frago, "Woman's $1 million gift will help restore Clearwater's old Capitol Theatre," Tampa Day Times, July 18, 2013. http://www.tampabay.com/news/business/womans-1-million-gift-will-help-restore-clearwaters-old-capitol-theatre/2132000 Brooke Eliason, "Capitol Theatre," Clearwater, Pinellas County History Project accessed 10/27/16 https://pinellascountyhistory.wordpress.com/2014/03/04/capital-theatre-clearwater-fl/
Additional Information