St. Petersburg City Hall
Introduction
Designed by architect A. Lowther Forrest and completed in 1939, St. Petersburg's City Hall is one several public buildings in the city that were constructed with a total of ten million dollars from the Works Progress Administration (WPA). The WPA was a New Deal program that facilitated numerous public works projects in order to provide jobs and stimulate economic recovery. The city grew rapidly in the following decade as many of the pilots, soldiers, and sailors who trained in St. Petersburg returned to the areas after World War II.
Images
St. Petersburg's City Hall was the largest of a few public buildings made possible by $10 million from the Works Progress Administration.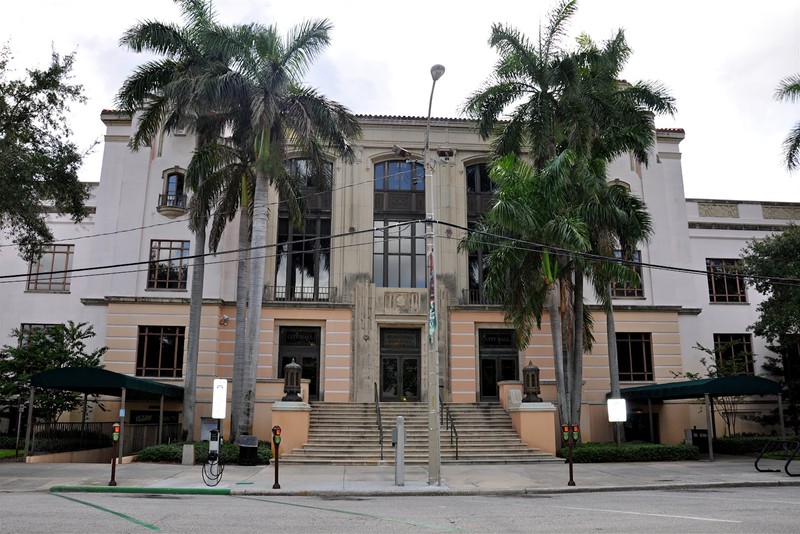 This postcard was created shortly after the completion of the building in 1939.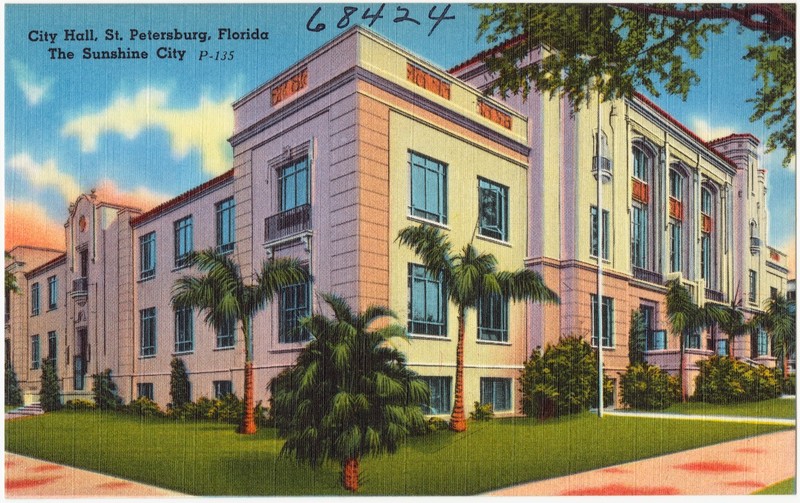 Learn more about the history of the city with this book from leading historian Ray Arsenault.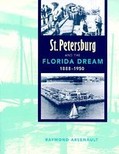 Backstory and Context
Railroad entrepreneur Peter Demens established the city of St. Petersburg in the late 19th century. He named it in honor of the Russian city where he was born. As one might expect from an American city named after a Russian city, St. Petersburg's success came from its ability to blend cultures and adapt to changing times. The city billed itself as a welcoming environment where Yankees and Southerners lived together enjoying the weather of the "Sunshine City."
The history of St. Petersburg is significant to the history of America's 20th century, as it became a forerunner to the many quickly-developing towns of the West and Southwest that likewise attracted northern residents owing to its climate. Northerners rarely challenged segregation, however. Like most towns in the United States, St. Petersburg was and remains heavily segregated, a process historian Ray Arsenault describes in his book, St. Petersburg and the Florida Dream. 
Sources
"History of St. Petersburg." City of St. Petersburg. Retrieved from the Web Archive on October 27th, 2016. https://web.archive.org/web/20170707052213/http://www.stpete.org/history_and_preservation.
Additional Information