Faith Cabin Library
Introduction
Built in 1936 on the grounds of the Anderson County Training School, this small library is one of two Faith Cabin Libraries remaining of the thirty built in South Carolina. Jim Crow laws prevented African Americans from visiting libraries where whites could go. In response, local mill worker Willie Lee Buffington established the Faith Library program, requesting people to donate books and money to build libraries. Many were constructed in rural areas like Pendleton. The school and library operated until 1954 when a new school was built in Seneca. The library was added to the National Register of Historic Places in 2012.
Images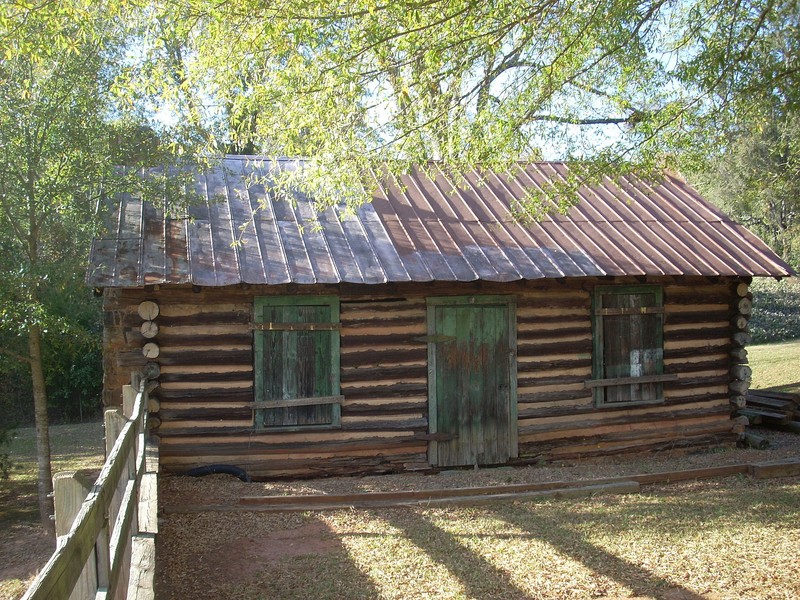 Backstory and Context
Segregation laws did not uphold to the standard of "separate but equal"; there was very little equal between Blacks and whites. In terms of education, African Americans did not receive the same amount of government support and as as result the quality of schools was very poor. Programs to build schools, such as the Anderson County Training School, and libraries such as the Faith Cabin Libraries helped mitigate the disparities between whites and Blacks. The Faith Cabin Library program ran from 1932-1943.
Sources
Ashley D. Stevens. "Faith Cabin Library at Anderson County Training School." National Park Service - National Register of Historic Places. November 14, 2012. http://www.nationalregister.sc.gov/anderson/S10817704022/S10817704022.pdf. "Faith Cabin Libraries." University of South Carolina: Adventures in Faith. Accessed October 27, 2016. http://www.libsci.sc.edu/histories/aif/aif08.html.
Additional Information