Challenger Space Center Arizona
Introduction
The Challenger Space Center is Arizona's only museum dedicated to space and space exploration. Come view hundreds of artifacts and exhibits from America's past NASA launches and space missions, or take part in one of the center's simulated space missions, where you will assume the roles of mission control specialists and astronauts aboard the Center's $1 million simulated International Space Station, much like the one orbiting Earth today. Monthly themed activities include stargazing, indoor planetarium, family fun days and special guest speakers. They offer summer and holiday day camps and more. Also available for private and corporate parties, weddings, anniversary receptions, etc.
Images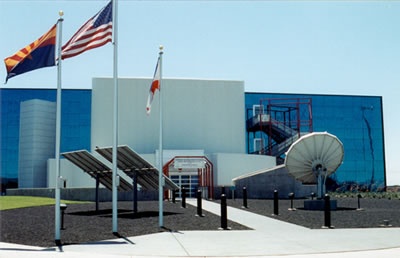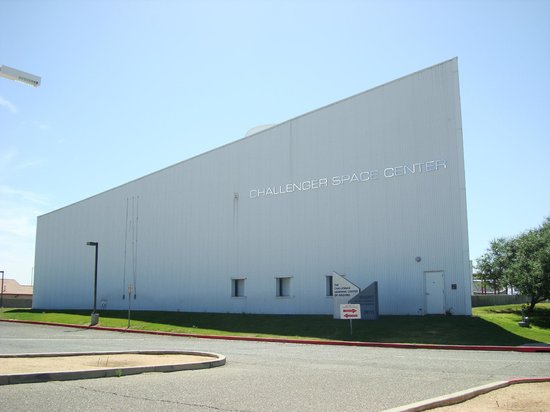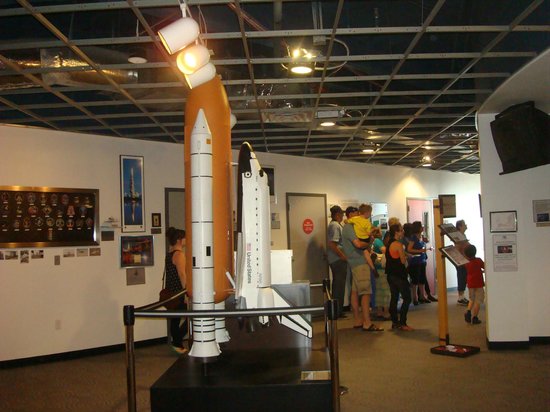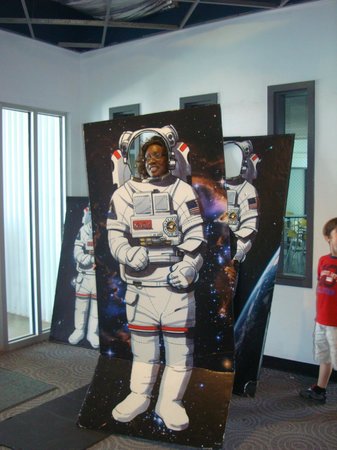 Simulated Space Missions.
Family Stargazing Nights.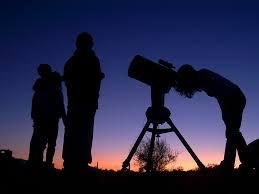 Backstory and Context
The Challenger Space Center Arizona is affiliated with Challenger National, an organization that was created by the surviving families of the Challenger Space Shuttle disaster. The vision of that organization was to create a living tribute to those brave pioneers and visionaries by encouraging students to learn about the wonders of our universe and the world in which we live. The goal to inspire, excite and educate people of all ages is a commitment that the more than 40 Centers throughout the world share.
Their Mission extends to educating people of all ages in the exploration of Space and Innovation.

In 2000, the doors opened to the Challenger Center of Arizona located in Peoria, Arizona. It was the culmination of a dedicated group of community leaders and citizens who realized that there was a need to provide this important resource for the state of AZ. Their vision created the Center that today welcomes more than 33,000 students each year in a variety of field trips, workshops and team builders that provide important life skills in addition to a wealth of knowledge and opportunities for innovation and exploration.
Secondarily, the Challenger Space Center Arizona has been fortunate enough to receive many one-of-a-kind items that are housed in the Peoria facility. Because of the significance of these items, the Center has developed exhibits that are designed to share them with our guests, but also preserve them for future generations. Because of a desire to carefully secure these unique items, we have an affiliation with the Smithsonian Institution so that we can curate them properly. We also have the opportunity because of this affiliation to bring many traveling exhibits and displays. This partnership creates special opportunities for the communities that we serve.

The Challenger Space Center Arizona has a team of qualified professionals comprised of staff and volunteers who blend their skills to create a unique learning environment that nurtures and encourages students young and old to explore, investigate and innovate.


Sources
1. "Challenger Space Center," Official Website, accessed October 21, 2016. http://www.azchallenger.org/ 2. "Hours, Admissions and Directions," Official website, accessed October 21, 2016. http://www.azchallenger.org/hours-and-admissions.html 3. "Exhibits," Official website, accessed October 21, 2016. http://www.azchallenger.org/exhibits.html 4. "Public Simulated Missions," Official website, accessed October 21, 2016. http://www.azchallenger.org/public-missions.html 5. "Field Trip Information Request Form," Official website, accessed October 21, 2016. http://www.azchallenger.org/request-field-trip-information.html 6. "Just for Space Enthusiasts. . . ," Popular links, accessed October 21, 2016. http://www.azchallenger.org/space-enthusiasts.html 7. "Corporate," Official website, accessed October 21, 2016. http://www.azchallenger.org/corporate.html 8. "Challenger Center for Space Science Education," Wikipedia entry, accessed October 21, 2016 https://en.m.wikipedia.org/wiki/Challenger_Center_for_Space_Science_Education 9. "Facebook page," Challenger Space Center Arizona, accessed October 21, 2016. https://www.facebook.com/AZChallenger 10. "Twitter account," Challenger Space Ctr @AZChallenger, accessed October 21, 2016. https://mobile.twitter.com/AZChallenger 11. "Challenger Space Center Arizona," YouTube video (3:40), 2014, accessed October 21, 2016. http://www.youtube.com/watch?v=mIeHaJoV258
Additional Information