The National Aviary: The Nation's Premier Bird Zoo
Introduction
The National Aviary is a zoo and environmental organization that serves as the only independent, indoor, and nonprofit zoo solely dedicated to the preservation and education of birds. Their mission states "The National Aviary works to inspire respect for nature through an appreciation of birds" ("About Us"). The aviary is home to more than 500 birds and 150 species worldwide, many of which are threatened or endangered, and their goal is to save bird species by preserving natural habitats, participating in bird breeding programs, and research.
Images
The exterior of the National Aviary.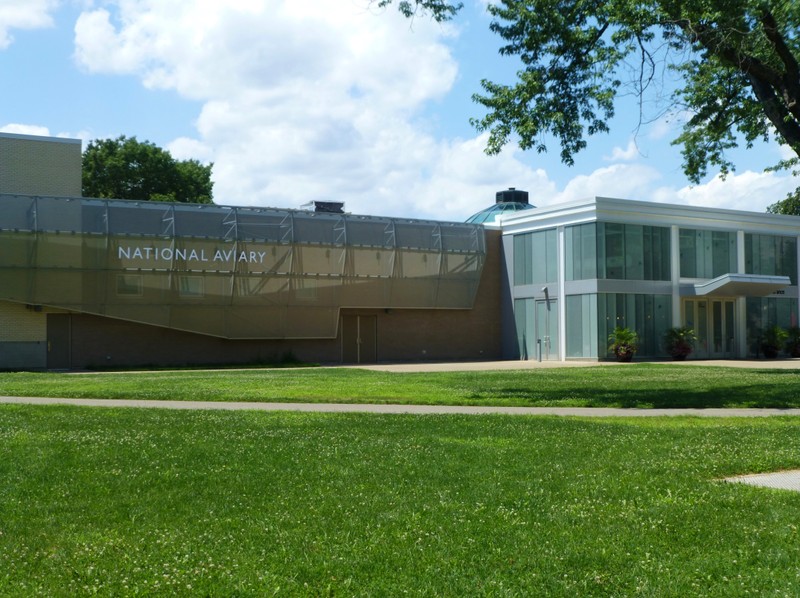 The National Aviary's bald eagles have injuries that keep them from being released to the wild. There are currently more than 200 breeding pairs of bald eagles in Pennsylvania.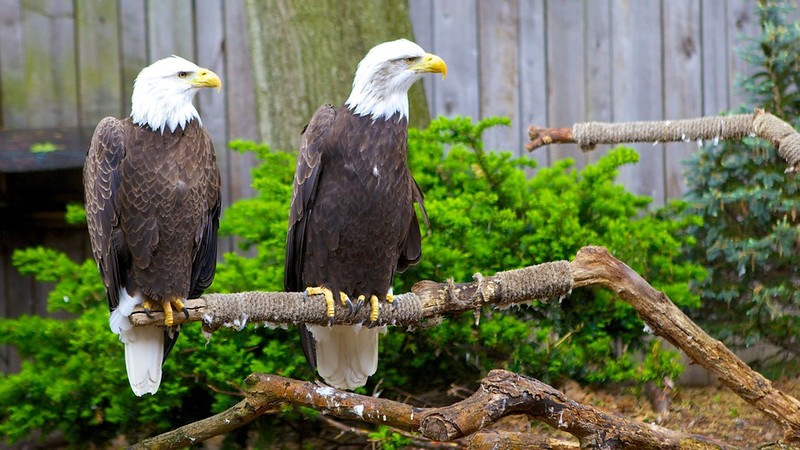 Flamingos consume shrimp and algae that turns their feather pink. Visitors to the National Aviary can also book "Flamingo treks" to meet the flock up-close
Backstory and Context
The country's largest aviary, it is also the only one to be awarded "national" status by the U.S. Congress in 1993. A member of the Association of Zoos and Aquariums, the Aviary is home to over 600 animals that represent more than 200 species. Its original building dates back to 1952 and it went through a major expansion in 1967. It was privatized in 1991 and renovated in 1997 and 2008.
The aviary houses several walk through exhibits where visitors can feed and meet the different birds. Their exhibits include Canary's Call, a traditional museum style exhibit that illuminates human impact on birds and bird habitats by examining population, pollution, habit loss, invasive species, and over consumption; Canary's Call also includes Malayan Flying Foxes, a canary cage, and several interactive kiosks where visitors can engage and learn.
Other exhibits include Cloud Forest, home to the aviary's sloth; Condor Court, an outside interactive environment; Eagle Hill, located in the main hall and home to the American Bald Eagle; the Grasslands, a recreated natural habitat for birds and plants native to this climate, such as finches, doves, birch, and dogwood; Penguin Point, home to 17 African Penguins whom visitors can see through an "acrylic fronted pool" ("Birds and Exhibits"); the Tropical Rainforest; and the Wetlands, home to flamingos and pelicans. The Tropical Rainforest, the Wetlands, and the Grasslands are "free flight exhibits" where birds are free to roam and visitors get a live, interactive experience. In addition to the various exhibits, the aviary has several educational programs, classes, camps, and offers field trip opportunities.
Sources
Montanez, Virginia. "My Visit to the National Aviary." Pittsburgh Magazine. August 27, 2010. Accessed October 21, 2016. http://www.pittsburghmagazine.com/Best-of-the-Burgh-Blogs/Pitt-Girl/August-2010/PittGirl-Aviary/

Allwein, Molly. "Birds of a Feather: Pittsburgh's National Aviary." Visit Pittsburgh. August 18, 2016. Accessed October 21, 2016. http://www.visitpittsburgh.com/blog/post/2016/8/18/Birds-of-a-Feather-Pittsburgh-s-National-Aviary/1...

"National Aviary Pittsburgh, Inc." Guidestar. Accessed October 21, 2016. https://www.guidestar.org/profile/25-1667146
Additional Information