Woodrow Wilson Family Home
Introduction
Future president, Woodrow Wilson (1856-1924), spent a few of his teenage years in this house from 1871-1874. His father, Rev. Joseph Ruggles Wilson, had it built since he believed that he and his family would reside there permanently; this was not case as he received a job in North Carolina. Despite the Wilson's having lived in the house for a few years, it is of course historically significant and in fact became a house museum in 1933. It was designed by Andrew Jackson downing in the cottage architectural style and is one of the best examples of this style in the state. It was added to the National Register of Historic Places in 1972.
Images
The Woodrow Wilson Family Home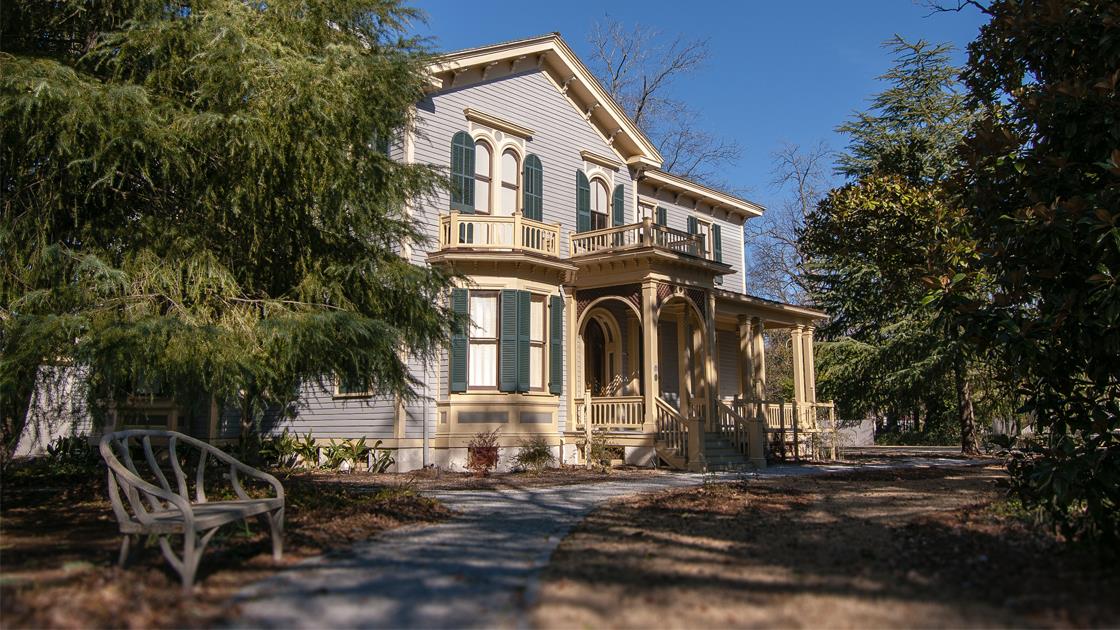 Backstory and Context
By 2005 the house was in need of major repairs. Restoration efforts, led by Historic Columbia, began that year and lasted until 2014. New exhibit spaces and other new features were added to enhance the learning experience for visitors.
Sources
McCorkle, Norman. "Woodrow Wilson Boyhood Home." National Park Service - National Register of Historic Places. February 23, 1972. http://www.nationalregister.sc.gov/richland/S10817740022/S10817740022.pdf. "Woodrow Wilson Family Home." http://www.historiccolumnbia.org/woodrow-wilson-family-home.
Additional Information