Turtle Island Preserve
Introduction
Turtle Island Preserve is a historical landmark located near Boone, North Carolina. Eustace Conway is acknowledged for founding Turtle Island Preserve; a well-known naturalist and educator. The Turtle Island Preserve was founded by Conway in 1987, driven by a desire to live out in the woods without the use of any technological devices. This beautiful piece of land has become an incredible environmental landmark for the community around Boone, North Carolina.
Images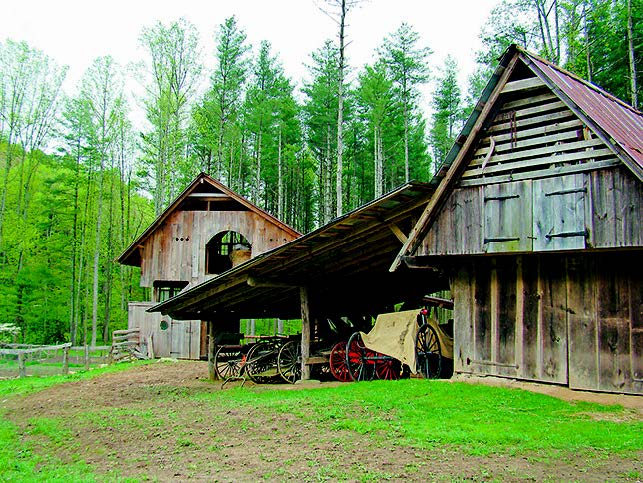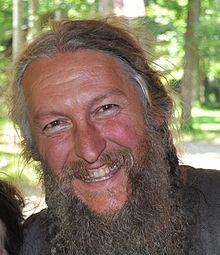 Backstory and Context
Eustace Conway was successful in creating his own living out in the woods, literally building and creating anything he needed from nature. With nature on his side, he learned to not only survive in the woods for over 30 years, he also allowed for his home to be a historical site for visitors in hopes that others would consider living in and appreciating nature as he does. As a naturalist, Eustace is always seeking to be innovative with nature, and to always enjoy the freedom of individualism. He is a man who wants to speak for the environment in which he lives, and by doing so, he has committed himself to supporting a local mountain heritage of self-sufficiency.

The Turtle Island Preserve is a beautiful place for people to come together to bond and share experiences while using the land's natural resources. Learning about nature, and learning about ourselves in this natural habitat allows for us to appreciate our natural surroundings, and appreciate the world around us more intimately with one another. Eustace has not only helped to create a beautiful landmark by committing himself to this life in the woods; he has also cared for the environment by helping to create this beautiful, environmentally friendly place of learning.





Sources
"Eustace Conway." Welcome to Turtle Island. N.p., n.d. Web. 19 Oct. 2016.
Additional Information