Pine Grove Rosenwald School
Introduction
The Pine Grove Rosenwald School, built in 1923, was one of fifteen schools built in the early 20th century to improve the education of African Americans in South Carolina. Today it serves as a local community center and a reminder of the modernization efforts undertaken to make education for African Americans equal to that of white. The school was added to the National Register of Historic Places in 2009. It is owned and operated by the Richland County Recreation Commission.
Images
The former Pine Grove Rosenwald School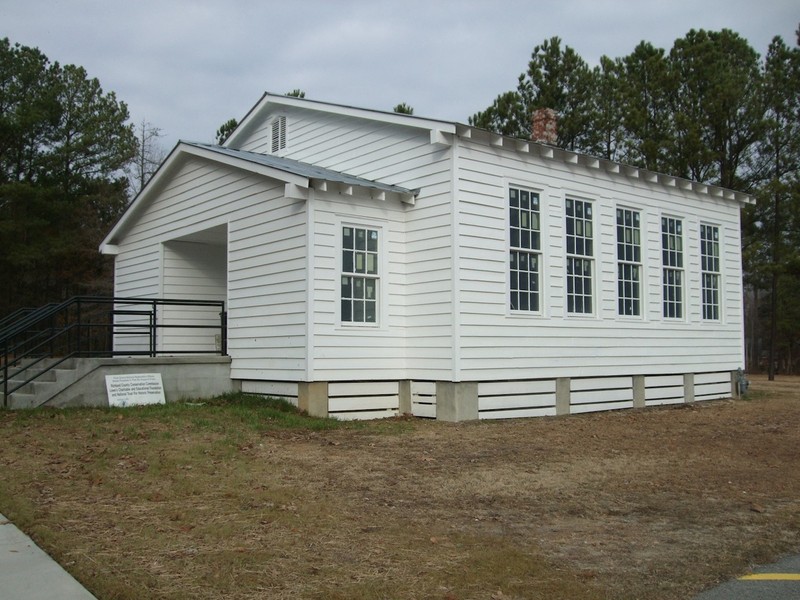 Backstory and Context
The state of education for African Americans in the south by 1900 was abysmal; not only were schools segregated they were in no ways equal in terms of funding and the quality of education. To remedy this wealthy businessman and philanthropist Julius Rosenwald, who was part owner of Sears Roebuck, established a fund in 1912—the Rosenwald Fund to help build schools for African Americans, particularly those in rural areas. In all, the fund helped construct 5,000 schools in fifteen states. The money the fund provided did not cover all of the expenses to build the schools; the local community had to raise funds and each state provided money as well.

The school operated until 1950, when the school district reorganized itself. The school was then used for storage until 1968 after which point it became a community center. The Recreation Commission bought it in 2002 and led the efforts to restore it.
Sources
Fogle, Kevin. "Pine Grove Rosenwald School." National Park Service - National Register of Historic Places. January 29, 2009.http://www.nationalregister.sc.gov/richland/S10817740144/S10817740144.pdf. "History." Richland County Recreation. Accessed October 18, 2015. http://www.richlandcountyrecreation.com/rosenwald/history.html.
Additional Information