The Carver Theatre
Introduction
The Carver Theatre, at 1519 Harden Street in Columbia, South Carolina was an exclusively all Black movie theatre in the Deep South. It was built around 1941, and was one of only two movie theaters that catered exclusively to African-Americans. The other theatre in Columbia, Capitol Theatre, had been demolished, making the Carver Theatre the only movie theatre were Blacks could freely go and enjoy a motion picture. The Carver Theatre was located near the Waverly neighborhood, which was then the pre-eminent Black neighborhood of professionals, physicians, nurses, educators, ministers, and skilled tradesmen. The Carver Theatre was unlike other movie theatres in that it held weakly talent shows. The Carver Theatre was also surrounded by multiple Black businesses, which truly contributes to the uniqueness of the property.
Images
Movie patrons at the old Carver Theater in the 1960s-the building is presently used as a church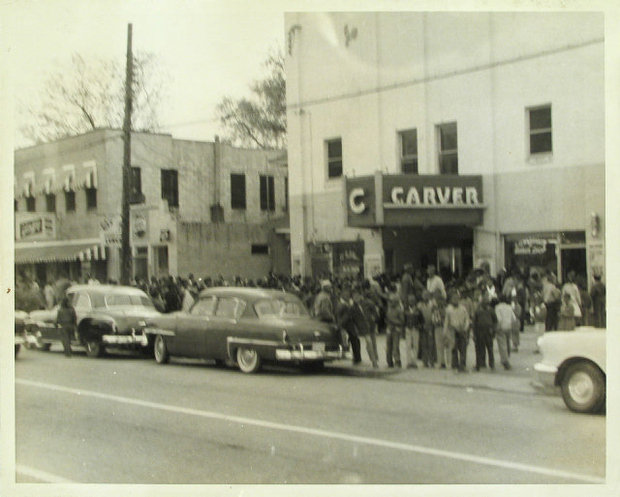 The theatre as it appears today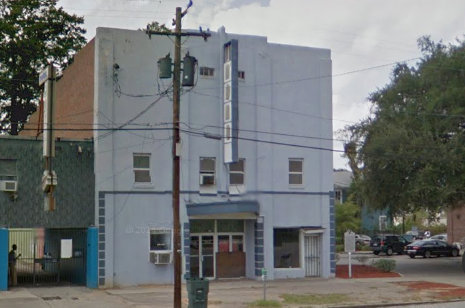 Backstory and Context
The Carver Theatre is a two story brick commercial building, rectangular in shape, with a flat rood and vertical marquee over the front entrance. The interior of the theatre is reflected upon its 1940s setting. The first floor has been renovated and the original seating has been removed. The balcony contains the original seating and lighting. The mosaic floor and the ticket window in the lobby are still in its original setting.

The Carver Theatre is a unique element of African-American history. The Carver Theatre was one of the few places of business that catered exclusively to Black patrons. It resembled Harlem's Apollo Theatre, and even had an amateur night to showcase local talent. It closed in 1971 and since then has been used for various purposes including a church. As of 2016 it appears to be vacant.
Sources
Monteith, Regina K. "Carver Theatre." National Park Service - National Register of Historic Places. July 17, 2003. http://www.nationalregister.sc.gov/richland/S10817740129/S10817740129.pdf.
Additional Information