Columbia Museum of Art
Introduction
The Columbia Museum of Art is home to an extensive collection of American, European, Asian, Modern/Contemporary, and the works of Vogel, with a special collection of renaissance and Baroque art donated by the Kress Foundation. One of the highlights of the Kress portion of the collection is a nativity scene painted by the master Florentine artist, Boticelli. This masterpiece is the only Boticelli fresco outside of Italy.
Images
Columbia Museum of Art (Photo courtesy of the Columbia Museum of Art)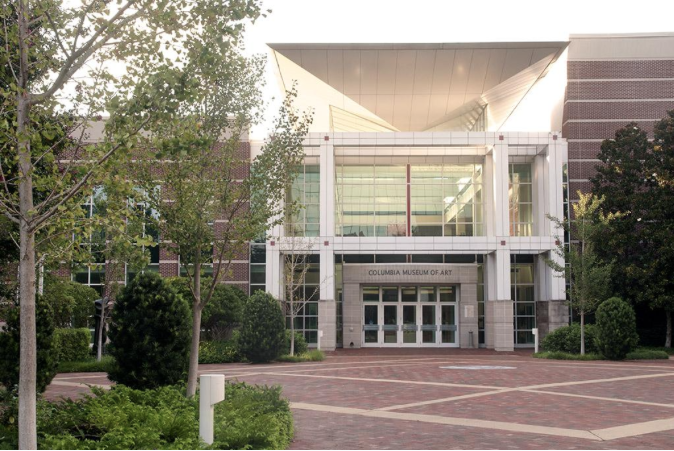 Backstory and Context
The Columbia Museum of Art first opened in March 1950 on Bull and Senate Street in the historic Taylor House. The museum originally opened as an art, natural history, science museum, and planetarium, but soon began to focus only on art and disassociated with the natural history and science portions of the museum. After acquiring a European collection of Medieval, Renaissance, and Baroque art pieces, the museum then expanded its collection by acquiring American and Asian pieces.
The museum moved to downtown Columbia in 1998 to a much larger space that included 20,000 square feet of gallery space, enough to house the museum's collection of 7,000 objects, as well as art studies, an auditorium, and museum shop.
Sources
"Collection." Columbia Museum of Art. Accessed August 17, 2015. http://www.columnbiamuseum.org/collection. "Mission and History." Columbia Museum of Art. Accessed August 17, 2015. http://www.columnbiamuseum.org/about/mission-and-history. Photo courtesy of the Columbia Museum of Art
Additional Information