Ida B. Wells-Barnett House
Introduction
Ida B. Wells (1862-1931) was a civil rights advocate, journalist, and suffragist. She lived in this house from 1919 to 1929. Arguably, her most famous incident occurred in 1884 when Wells refused to sit in a segregated car on a train in Tennessee. She was forcibly removed and, after some time, was able to file a successful lawsuit in a lower court. However,the Tennessee Supreme Court saw fit to reverse this decision. Following her termination in 1891 after openly criticizing Memphis' Black schools, Wells turned to journalism full time. She became editor and co-owner of the Memphis Free Speech and Headlight and used it as a platform to advocate. She documented lynchings all across the country and raised awareness. Angered by her direct challenges to white "superiority", white Tennesseeans destroyed her press offices. Because of this she moved north and published Southern Horrors: Lynch Law in All its Phases. She wasnt quite able to get an anti-lynching legislation passed, but it is because of her that the larger scale Black movement was made possible. After settling in Chicago, she founded the Negro Fellowship League for Black men, the first kindergarten for Black children and the first suffrage club for Black women. She is credited with successfully integrating the U.S suffrage movement when she refused to walk with the other Black women in the back of the 1913 Washington parade. Instead of walking in the back with the others, she was able to infiltrate the ranks of her white Illinois peers once the march had began.
Images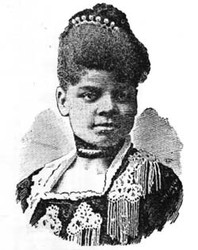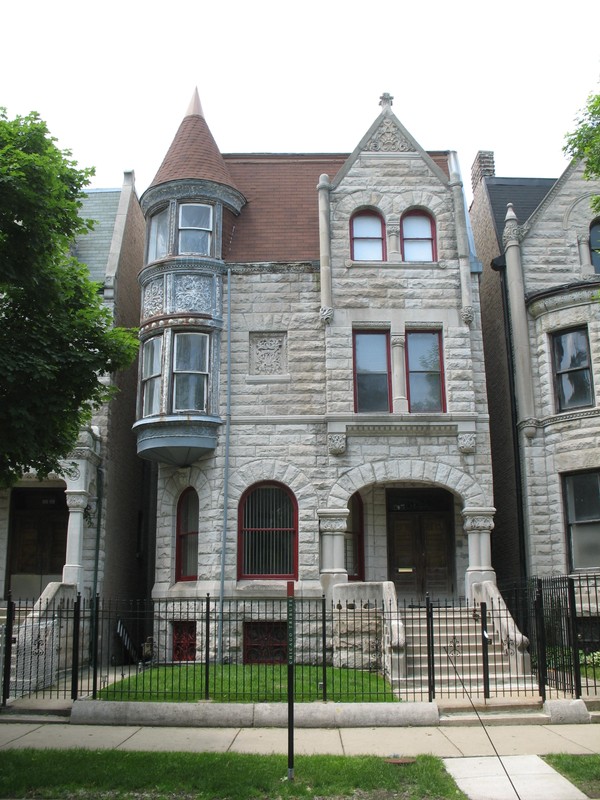 Plaque dedicated to Wells, regarding the location where here paper in Memphis was located and the lynchings took place,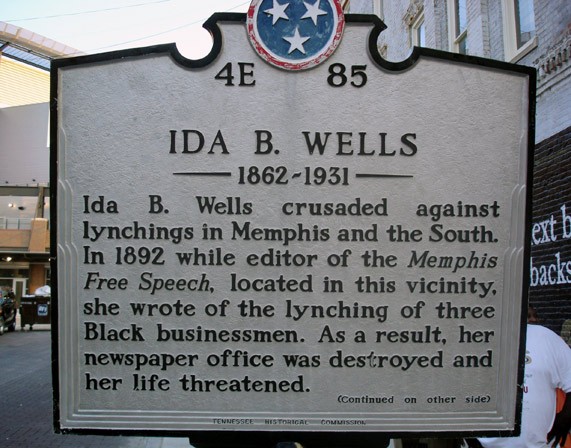 Backstory and Context
Ida B. Wells-Barnett was an African-American woman who achieved nationwide attention as leader of the anti-lynching crusade.
Ida started her life in Mississippi after the Civil War, attended Rust College and later taught school in Memphis, Tennessee. She also became involved (co-owned) in a Memphis newspaper known as Free Speech. When three Black store owners were lynched in 1892, Wells responded by penning an article in her paper that attacked the evils of lynching, as well as encouraging the Black residents of Memphis to move westward. As a result, a mob destroyed her office and threatened to kill her if she refused to leave town. She moved to Chicago, where she continued to research, write, and fight against lynchings in the South.
Although she moved to Chicago's Southside, she never stopped traveling to the south to visit sites where lynchings occurred. She eventually published, in 1895, The Red Record, the nation's first documented statistical report on lynching.In addition to her writing, she actively spoke out against lynchings through formal and informal speeches. Indeed, Wells even traveled to Great Britain to promote her activism against lynchings.
Later, she became an integral figure in the creation of the National Afro-American Council and as a leader within the Anti-Lynching Bureau. She also helped found the National Association for the Advancement of Colored People (NAACP).
The house, still owned privately, is where Wells lived with her husband, African-American rights advocate Ferdinand Barnett. Together, they published the Chicago Conservator and were leaders within Chicago's strong African-American community that later led to the creation of the Chicago Defender.
It is fitting that her residence now exists on King Drive, which demonstrates the connection to African-American culture on Chicago's South Side, as well as the continued movement against racism from Ida Wells to Martin Luther King. It should also be known that despite Wells's efforts and activism, the U.S. Congress never passed anti-lynching legislation, which made it necessary for African-American activism to continue, culminating in the work of King.
Sources
The academic source material available for use in constructing a small summary of Ida Wells' life are endless. To cite each point would require endless sources. Most of what is noted above is well known among historians. For reading on her life, a bibliography is more appropriate. Holt, Thomas C. "The Lonely Warrior: Ida B. Wells-Barnett and the Struggle for Black Leadership." In Black Leaders of the Twentieth Century. Edited by John Hope Franklin and August Meier, 39–61. Urbana: University of Illinois Press, 1982. Penn, I. Garland. The Afro-American Press and Its Editors. Salem, NH: Ayer, 1988. Royster, Jacqueline Jones. "Wells-Barnett, Ida B." In America in the World, 1776 to the Present: A Supplement to the Dictionary of American History. 2 vols. Edited by Edward J. Blum. Farmington Hills, MI: Charles Scribner's, 2016. Schechter, Patricia A. Ida B. Wells-Barnett and American Reform, 1880–1930. Chapel Hill: University of North Carolina Press, 2001. Sims, Angela D. Ethical Complications of Lynching: Ida B. Wells's Interrogation of American Terror. New York: Palgrave Macmillan, 2010. Wells-Barnett, Ida B. The Red Record Tabulated Statistics and Alleged Causes of Lynching in the United States. tredition, 2012. Wells, Ida B. Crusade for justice: The Autobiography of Ida B. Wells. University of Chicago Press, 2013.
Additional Information