Fairfax Stone Historical Monument State Park
Introduction
Sitting at the source of the North Branch of the Potomac River, where three counties converge upon the southern tip of Maryland, the Fairfax Stone comes as near as anything to being a cornerstone of the entire state. The Fairfax stone marked the westernmost point of land belonging to Thomas, Sixth Lord Fairfax. In the late 1800s, the Fairfax stone was used to determine the state lines of Maryland and Virginia, later West Virginia, after a long legal dispute that finally concluded in the early 1900s. Fairfax Stone Historical Monument State Park was dedicated on October 5th, 1957.
Images
One of the replacement Fairfax stones.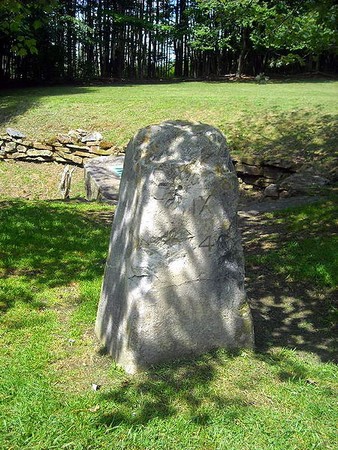 The original Fairfax Stone, circa 1881. Image obtained from the WV Division of Culture & History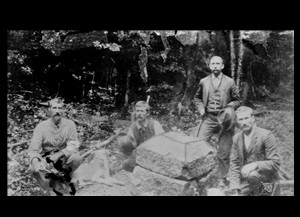 This stone and commemorative plaque were placed in 1957. Image obtained from tourmorgantown.com.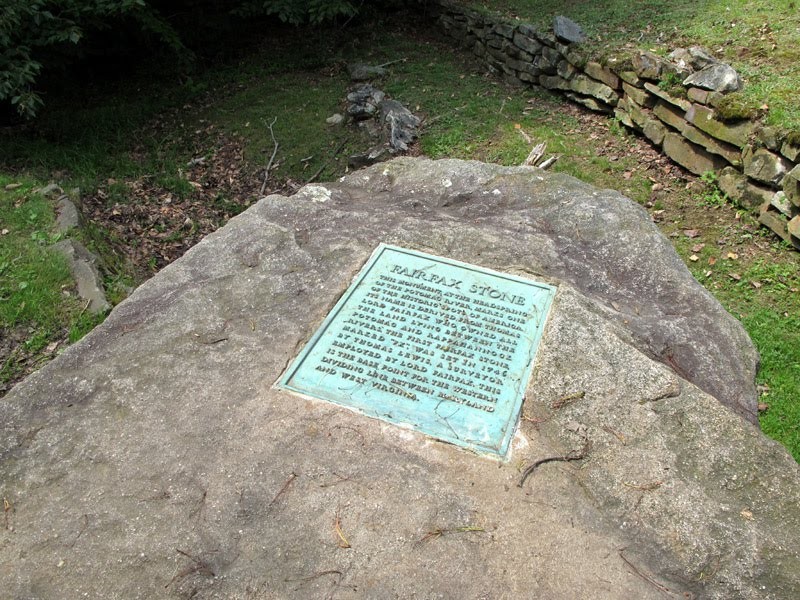 Backstory and Context
The area where the Fairfax Stone is located was first surveyed in 1746. Surveyors representing the Lord Fairfax estate, and Virginia surveyed the area. The surveyors included Thomas Lewis and Peter Jefferson, father of Thomas Jefferson. A stone with the letters "Ffx" was placed to mark the northwestern reaches of Fairfax's six million-acre estate granted by King Charles II of England in the 1600s. It was originally granted to Lord Thomas Culpepper and then inherited by Fairfax. Lord Baltimore originally objected to the placement of the stone without his knowledge and refused to give his consent. This resulted in a controversy ensuing regarding the Fairfax line. Disputes over land was often centered around the stone.
The Fairfax Stone became the guiding point to future land issues, and ultimately helped determine the boundary of Maryland. The marker was also used in the determination of boundaries between Virginia and West Virginia. Contention concerning the stone and boundaries continued to play out in the court system. Finally in 1912 the U.S. Supreme Court made a ruling defining the West Virginia-Maryland border at the south bank of the North Branch of the Potomac River.
Weather and vandals have made it necessary to replace the stone at least four times. In 1859 Lieutenant Nathaniel Michler resurveyed the area and reported that the stone was deteriorating. By 1883 it had disappeared. Subsequent replacement stones were destroyed, damaged, or removed. The most recent one was placed in 1957. That same year Fairfax Stone Historical Monument State Park was established when the Western Maryland Railroad gave four acres of land surrounding the stone to West Virginia. In 1970, the Fairfax Stone was listed on the National Register of Historic Places. The park is located about six miles north of Thomas, West Virginia, and contains no facilities.
Sources
1. "Share Fairfax Stone." E-WV. Accessed October 05, 2016. http://www.wvencyclopedia.org/articles/2229.
2. "Fairfax Stone." - West Virginia (WV) Cyclopedia. Accessed October 05, 2016. http://www.wvexp.com/index.php/Fairfax_Stone.
Photo 3: http://tourmorgantown.com/CVB-2016-NEW/wp-content/uploads/2015/06/Fairfax-stone-IMG_7445-blog.jpg
Additional Information