Wilson School House
Introduction
Built in 1912 to accommodate a growing population due to the oil boom, the Wilson School House served elementary school students from Mannington and the surrounding area for more than 60 years. Closing its doors in 1979, the historic Collegiate Gothic style building was purchased by the West Augusta Historical Society for use as a museum. The museum opened its doors in 1982 following a renovation, and today offers a wide variety of exhibits and historic structures for visitors to explore.
Images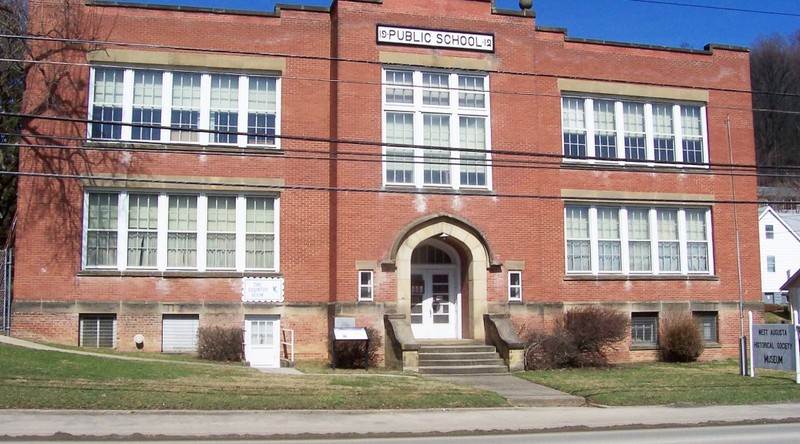 The historic 1911 Round Barn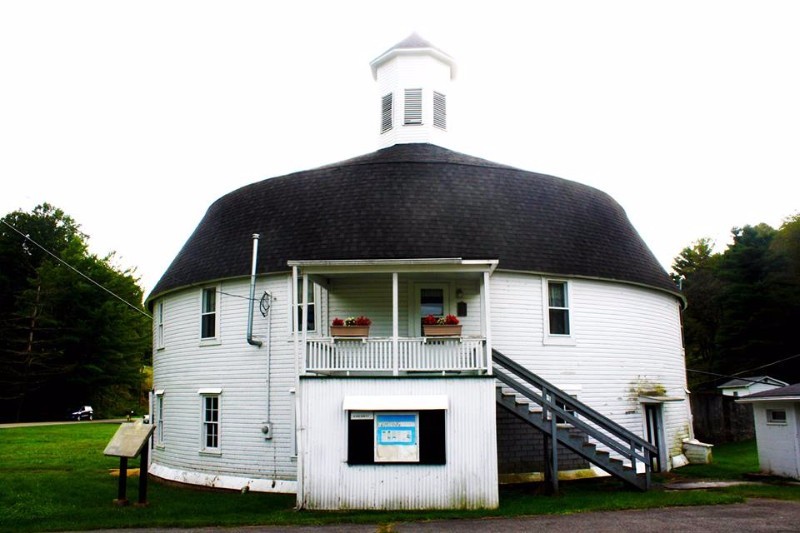 Backstory and Context
The Wilson School, now home to the West Augusta Historical Society, was originally built in 1912 as a primary school. Although a small town, at the turn of the 20th century Mannington experienced a significant oil boom. Combined with successful local pottery and tannery businesses, Mannington enjoyed an accompanying population boom. As the number of families and children swelled, so too did the needed for a permanent school. The local school board purchased land on Main Street from local citizen Bud Wilson (hence the "Wilson School"), and the building was constructed in Collegiate Gothic style.
The school served children from the first through fourth grades for many years. After World War II, the business and population boom began to subside, and in the 1960s, the school also incorporated fifth and sixth graders. In 1979, school consolidation led the the Wilson School's closure. Shortly thereafter, the West Augusta Historical Society purchased the property for the purpose of opening a museum.
Following a renovation, the museum opened in 1982. The Historical Society and its museum are "dedicated to preserving the history of the City of Mannington, of Marion County, and of West Virginia."[2] The museum's exhibits explore the long history of the region. The grounds are also home to a number of notable relocated properties: a historic 1911 Round Barn, the 1850 Price Log House representative of mid-19th century Appalachian life, a 1912 Baltimore and Ohio Railroad Caboose, and an early 1900s gas station.
The museum is open on summer Sundays and by appointment.
Sources
1. "Wilson School." October 11, 2001. National Register of Historic Places Registration Form. National Park Service. U.S. Department of the Interior. http://www.wvculture.org/shpo/nr/pdf/marion/01001331.pdf
2. "West Augusta Historical Museum." West Virginia Association of Museums. http://wvmuseums.org/places/united-states/west-virginia/mannington/mountaineer-country/west-augusta-historical-museum/
3. "Mannington." January 21, 2013. e-WV: Encyclopedia of West Virginia. Web. Accessed October 6, 2020. https://www.wvencyclopedia.org/articles/1488
Image Sources
"West Augusta Historical Museum," West Virginia Association of Museums, http://wvmuseums.org/wp-content/uploads/2017/09/5614_west-augusta.jpg

Additional Information