DuBois on Main Museum
Introduction
Author-Uploaded Audio
The DuBois on Main Museum commemorates one of two African American high schools prior to integration in Fayette County, WV. The story of DuBois High School's journey from segregation to integration is unlike any other, yet the school's history has been dispersed, thrown away, or forgotten. Thanks to Jean Evansmore, the museum's founder and owner, the history of DuBois High School is slowly being pieced back together, so that it can be preserved for future generations.
Images
A mural on the side of the DuBois on Main Museum, in Mt. Hope, West Virginia.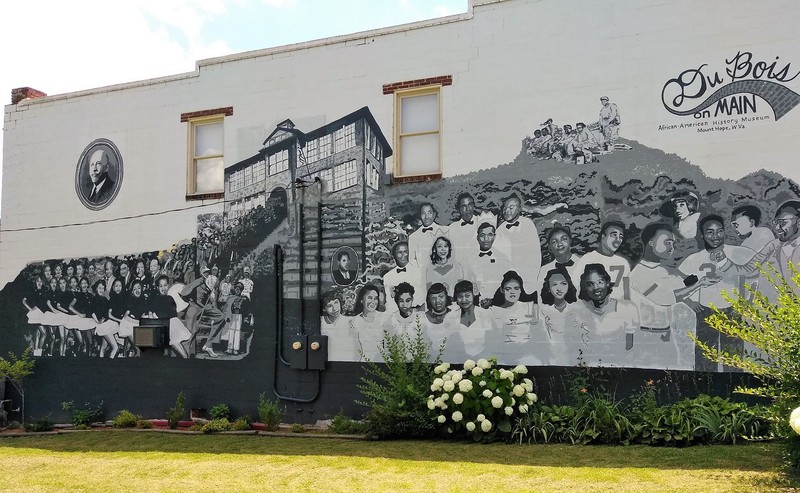 The original DuBois High School, destroyed by fire on June 23, 1950.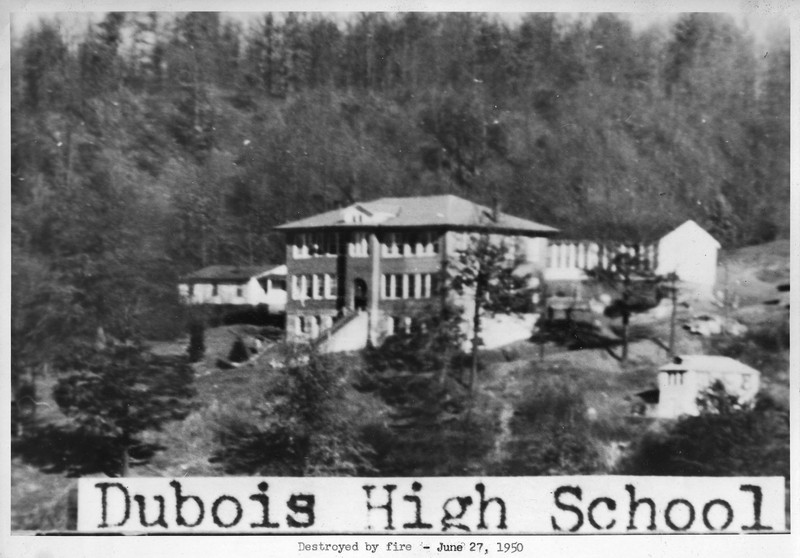 DuBois on Main Museum, Mt. Hope.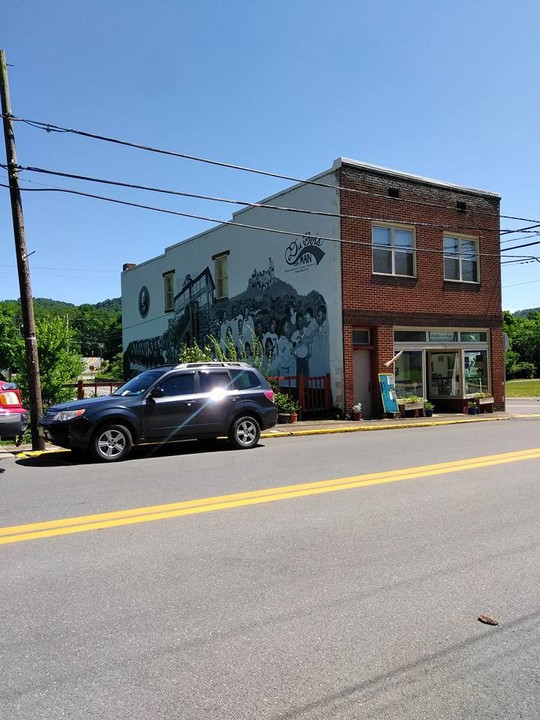 Backstory and Context
Author-Uploaded Audio
The DuBois on Main Museum preserves and interprets the history of DuBois High School in Mount Hope, West Virginia. One of two all Black high schools in Fayette County prior to integration, DuBois High School was erected in 1917. The building had eight classrooms, and only one microscope to share among the entire student body. 
After a devastating fire on June 23, 1950, Dubois High School was destroyed. Plans for a new facility created by the Fayette County Board of Education began shortly after the fire. During the interim, students attended classes in local churches and rooms in local businesses. These locations included First Baptist Church, First Union Baptist Church, and American Hardware & Lumber Co. 
After four long years of a temporary campus, the new DuBois High School opened for the 1954-1955 school year. The school was completed in 1954 and was the most advanced high school in the state at the time. However, the segregation of the new and improved DuBois High School was short-lived. The board of education in Fayette County decided to integrate DuBois High School due to the quality of the facility. The local white high school was closed, the students integrated into DuBois. The name was changed from DuBois High School to Mt. Hope High School. 
The idea for this museum started at a reunion held in the late 1990s for DuBois High School alumni. A substantial collection of newspapers, articles, photographs, and other memorabilia have been donated to the museum, and are on display. The owner, Jean Evansmore, also entertains visitors with stories of the former DuBois High School.
Sources
"Dubois On Main Museum." Dubois On Main. Web. 23 June 2015.
"Oral History of Jean Evansmore" Collected September 2014.
Additional Information