Elkin & Allegheny Rail Trail
Introduction
From Elkin's downtown to the west end of Main Street, then through the Municipal Park one block away, as you are walking along Big Elkin Creek you'll find historic markers telling the history of Elkin's past. Learn about the E&A Railroad, numerous mills and dams along the Elkin River (which it was previously called), and see remnants of Elkin's history. Use your smart phone and connect with QR codes on the markers to hear videotaped stories of the past. The trail is a beautifully groomed, wide, and obstruction-free path heading approximately 40 minutes in one direction. A newly added mountain bike trail is also accessible from the trail. A golf cart can be requested for those who wish to see the walking trail, but are unable to walk far due to health or handicaps. Visit the rec center for more information.
Images
Bridges take visitors over the Big Elkin Creek in two different locations along the trail.

History markers tell the history of the water, rail, manufacturing and factories along the trail.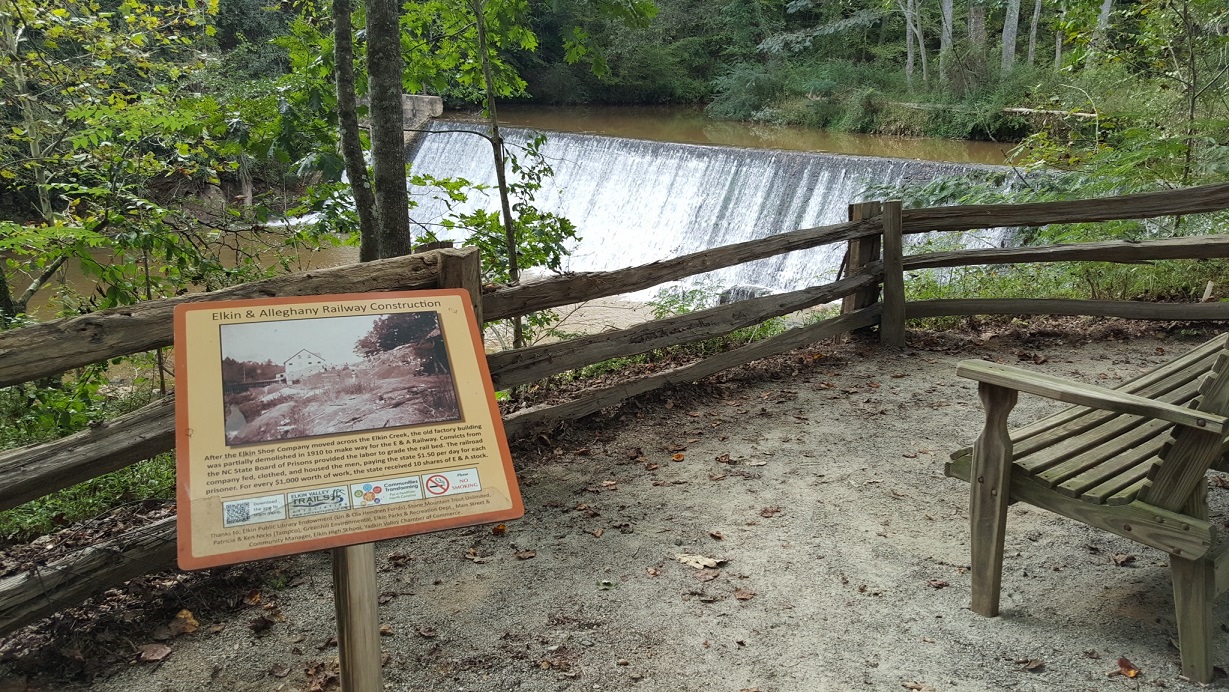 Additional Information