Revolutionary War Mustering Ground Historical Marker
Introduction
This historical marker is located at the place where American colonists mustered in 1780 under the leadership of Major Joseph Winston before marching to battle in an eventual victory against British forces in the Battle of Kings Mountain. The mustering field is now home to Elkin Municipal Park and is part of the Overmountain Victory National Historic Trail. From this point, the men marched to Wilkesboro then Morganton, finally making their way to the Battle of Kings Mountain in South Carolina.
Images
Overmountain Men, North Carolina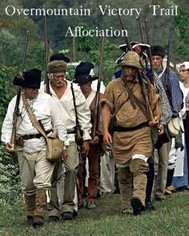 Overmountain Victory Trail markers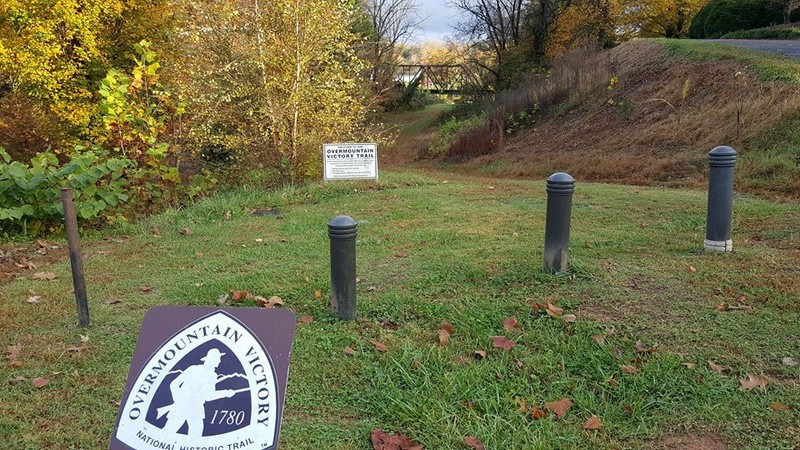 A photo of the historical marker by Michael C. Wilcox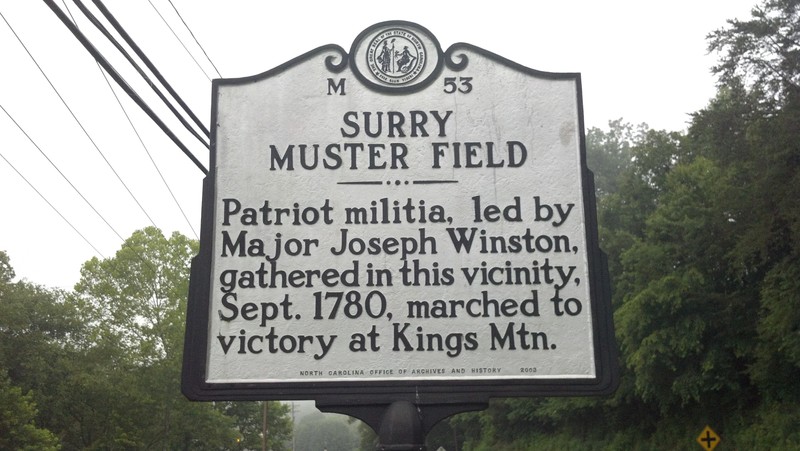 Backstory and Context
The park below, where the mustering field is, offers walking trails below along the old E&A Railroad bed, which are also along the NC Mountains to Sea Trail. The mustering field starts the Overmountain Victory Trail's eastern-most point in North Carolina which heads south from the park, down towards Elkin's Main Street to the train truss, then heads west towards N Wilkesboro. Each year, the OVT volunteers walk the entire trail and provide reenactments of the campsite at the park for local students and the public. The marker was installed as part of an Eagle Scout project in Elkin.