United States Astronaut Hall of Fame
Introduction
Completed in 1990, United States Astronaut Hall of Fame is part of the Kennedy Space Center complex and offers exhibits about the lives of astronauts. The museum was formed by an initiative that began with the veterans of the Mercury Seven flight and inductees are selected by a special committee. Visitors can listen to a presentation and meet a current astronaut in addition to touring the Hall of Fame's "Rocket Garden" which includes historic rockets that propelled astronauts into space throughout the late 20th century.
Images
This image captures a shuttle taking off.
This is an overview image of the Kennedy Space Center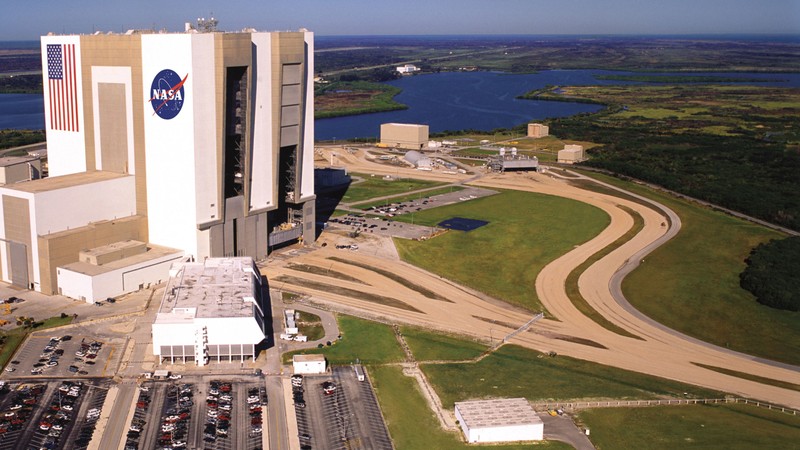 This is the space shuttle Atlantis that was towed from the Vehicle Assembly Building before being put on display at the Kennedy Space Center Visitor Complex
President John F. Kennedy learns about the Saturn launch system from Dr. Wernher von Braun.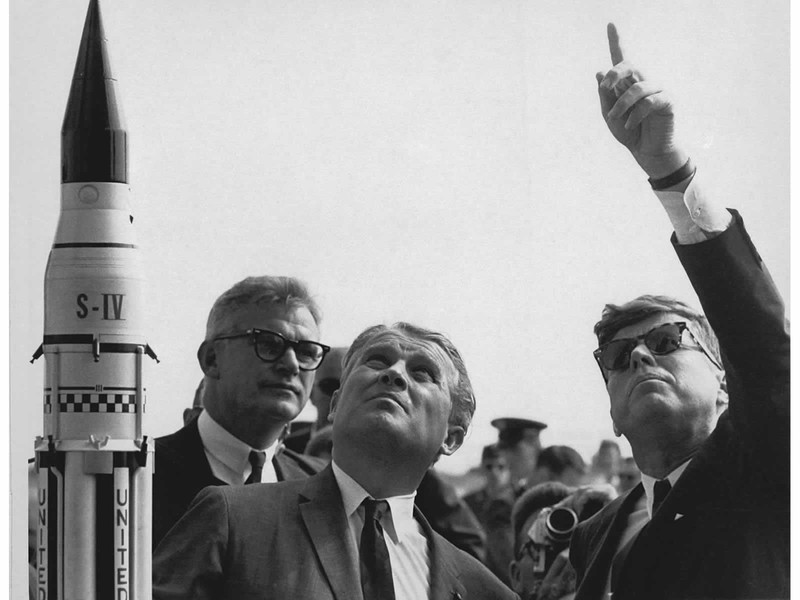 Ham was NASA's test subject to see if humans could survive in space.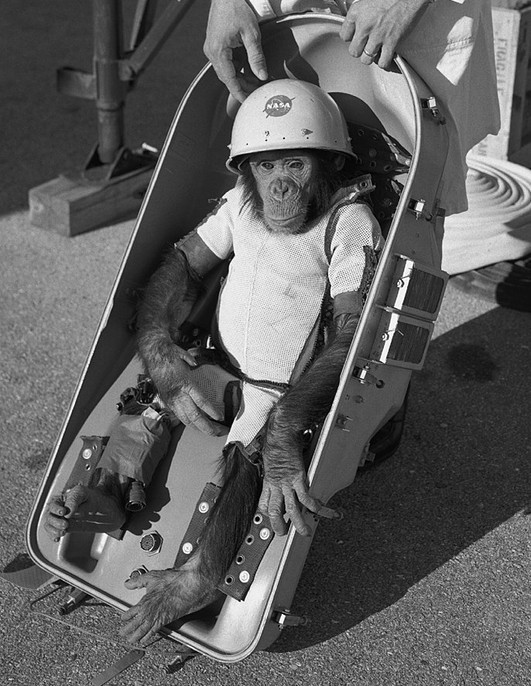 Backstory and Context
In the late 1940s, the U.S. Department of Defense thought for sure that America would be a world leader and number one in technology and made the big decision to go into depth with research, rocketry and atmospheric sciences. The United States successfully launched its first Earth satellite on Jan. 31, 1958, and it was called Explorer I. The Soviet victory had already created some drama with Americans, who wanted to spend more money on technology and aerospace programs. One of the biggest accomplishments of the Space Shuttle Program was the International Space Station (ISS.)
From Scrub Land to Shuttle Launches
Kennedy Space Center was a major contributing factor of growth and expansion in Florida. It played a key role in the recognition of Central Florida. Before the physical facility existed in Brevard County, there was only a small population in the area with extensive orange groves and scrub brush. Kennedy Space Center is in a prime location, has great historical significance, and played a big role in Florida's economic growth with the development of high tech industry and tourism.
To help decide where the new NASA Kennedy Space Center would be located to expand the space program, Air Force Major General Leighton Davis met with Dr. Kurt Debus and agreed upon Merritt Island to be the location3. "It was a nearly ideal location for this purpose - virtually uninhabited, with a climate permitting year-round activities. And vehicles could be launched out over the Atlantic Ocean, minimizing the chances of affecting populated areas"4. It's proposed location was easy accessible by ships and railroads because it was a flat piece of land next to the beach2. At the expense of $71,872,000, NASA bought 140,000 acres of land; 56,000 acres were under water. It opened on July 1, 19623.
This site is of historical significance because it is where America launched its first satellite into orbit, the first American man into space, and the first man to walk on the moon, along with being the space shuttle program location. The Cold War with the Communist Soviet Union began after World War II in 1947 and ended in 1991. The Americans were concerned about the Soviets being the first into space because if the Soviets could put a man in space, what else could they do? "The Space Race" began in 1957 when the Soviets were the first to launch the first satellite, Sputnik, into space. America retaliated by launching Explorer I into orbit just four months later. Alan Shepard Jr. was the first American to be launched into space in the Freedom 7 Mercury-Red Stone rocket in 1961. He was followed by John Glenn in the Friendship 7 rocket orbiting the earth in 19623. The Gemini Project was just a practice run for man to land on the moon1. President Kennedy had promised America he would put a man on the moon before the decade ended. Neil Armstrong made American history when he became the first man to reach and walk on the moon in 1969 during the Apollo 11 mission2. The Space Shuttle Program started in 1981and lasted for 30 years helping with the construction and of the International Space Station and sending critical supplies1. At the same time the "Space Race" was going on, technology in America was greatly advancing as they became involved in the Vietnam War beginning in 1955 and ending in 1975.
Kennedy Space Center created high paying technical jobs in Florida for thousands of aeronautical and electrical engineers. NASA shared Patrick Air Force Base, which is a national historical site. New companies like Lockheed Martin, Boeing, Harris, and Grumman brought additional jobs to Florida. Factory workers were greatly needed to manufacture items for the rockets that would launch people into space. New inventions inspired by the astronauts included the Dustbuster vacuum, freeze-dried food, medical devices like the cochlear implant, and solar energy. The population in central Florida expanded greatly, and the government supported the space program with billions of dollars making Florida's economy grow. There were new schools in Florida focusing on the math and sciences funded by the government's National Defense Education Act of 19582. The Florida Institute of Technology was founded in 1958, while the University of Central Florida began in 1963. Tourism developing on the Space Coast was also a major factor of economic growth in Florida. People wanted to see the rocket and space shuttle launches, and Kennedy Space Center grew. Numerous space-themed hotels and restaurants popped up everywhere to cater to tourists.
In conclusion, the Kennedy Space Center put Central Florida on the map. Its location by the Atlantic Ocean has been ideal for historical rocket and space shuttle launches in America. High tech industry and tourism are still major contributing factors to Florida's economy today. As Neil Armstrong once said when he walked on the moon, "That's one small step for man, one giant leap for mankind."
Sources
1. "Learn About the History of NASA." NASA History: Learn More at
Kennedy Space Center. N.p., n.d. Web. 03 Oct. 2016.
In this article about the history of NASA, it explains why and how the Kennedy Space Center was brought about; this is the most important information we could gather, trying to learn about its history. It talks about when the United States first launched its Earth Satellite. It also discusses how many employees are there and what they spend annually on research laboratories.
2. Michaeldwall. "NASA's Kennedy Space Center (KSC) Information."
Space.com. N.p., n.d. Web. 03 Oct. 2016.
The Article gives basic facts about the space center from employees and square miles to its first launch from the Cape. It talks about NASA's Space Launch System, which was a huge part of the Kennedy Space Center. It discusses the amount of annual visitors a year which, on average, is about 1.5 million.
ADDITIONAL ANNOTATED BIBLIOGRAPHIES:
3. Michaeldwall. "NASA's Kennedy Space Center (KSC)
Information." Space.com. N.p., n.d. Web. 04 Nov. 2016.
In this article about Kennedy's Space Center's History talks about NASA in its early years. It tells us that it became operational in October 1958 and that three years later they began preparing to send the first man to the moon. Also discussed is Apollo and the Space shuttle which is a huge part of the Kennedy Space Center.
4. Dunbar, Brian. "1960s: From Dream to Reality in 10 Years." NASA. NASA, 27 June
2012. Web. 04 Nov. 2016.
This was an article based on important chronological events that happened within NASA. There are also some images with dates; this is like a mini timeline. The pictures help capture the audience and help with understanding each event.
5. John F. Kennedy Space Center."
Http://travel.usnews.com/Orlando_Walt_Disney_World_FL/Things_To_Do/John_F_Kennedy_Space_Center_62977.... N.p., n.d. Web. 4 Nov. 2016.
This article was useful because it showed what other people who have visited the Kennedy Space Center thought about it. Visitors said "you can't miss the 90,000-square-foot Space Shuttle Atlantis attraction, which features more than 60 interactive exhibits and simulators that detail NASA's 30-year Space Shuttle Program." When planning excursions on a vacation I like to hear other people's opinions on them.
1. Dunbar, Brian. "NASA History Overview." nasa.gov. Ed. Jim Wilson. National Aeronautics
and Space Administration, 3 Aug. 2017. Web. 25 Oct. 2017.
2. "NASA and the Space Program Change Florida." floridamemory.com. State Library &
Archives of Florida. Web. 25 Oct. 2017.
3. Osborne, Ray. Images of America: Cape Canaveral. Charleston: Arcadia Publishing, 2008.
Print.
4. Wall, Mike. "NASA's Kennedy Space Center (KSC) Information." space.com. 20 Sept. 2012.
Web. 25 Oct. 2017.
Additional Information