Corbit's Charge
Introduction
Corbit's Charge was a small battle that took place on June 29, 1863 in the town of Westminster, Maryland, and was part of the Gettysburg campaign. This battle is also referred to as "The Battle of Westminster." The skirmish was brief, but important for the Union army. They were successful in slowing down Major General J.E.B. Stuart and his forces, which were on their way to Gettysburg to rendezvous with General Lee. Corbit's Charge took place at the intersection of Main Street and Washington Road where approximately 100 Union troops from the 1st Delaware Cavalry fought against nearly 6,000 Confederate soldiers.
Images
Corbit's Charge historical marker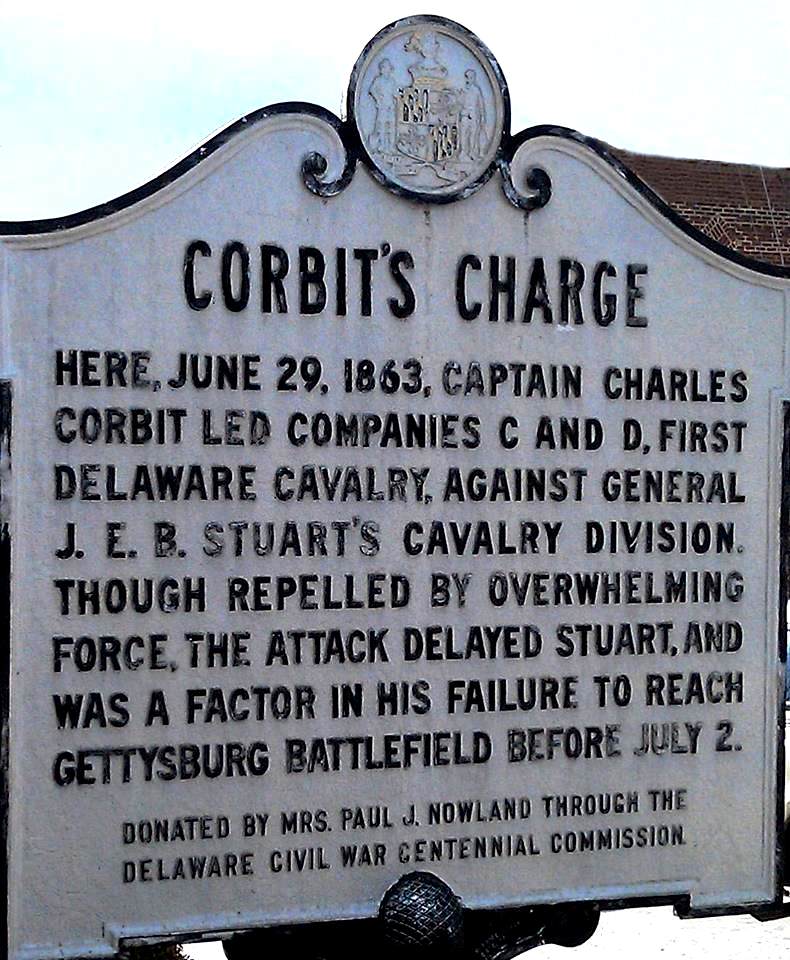 The Trumbo/Chrest House witnessed the battle and bullet holes are still visible in the side of the building.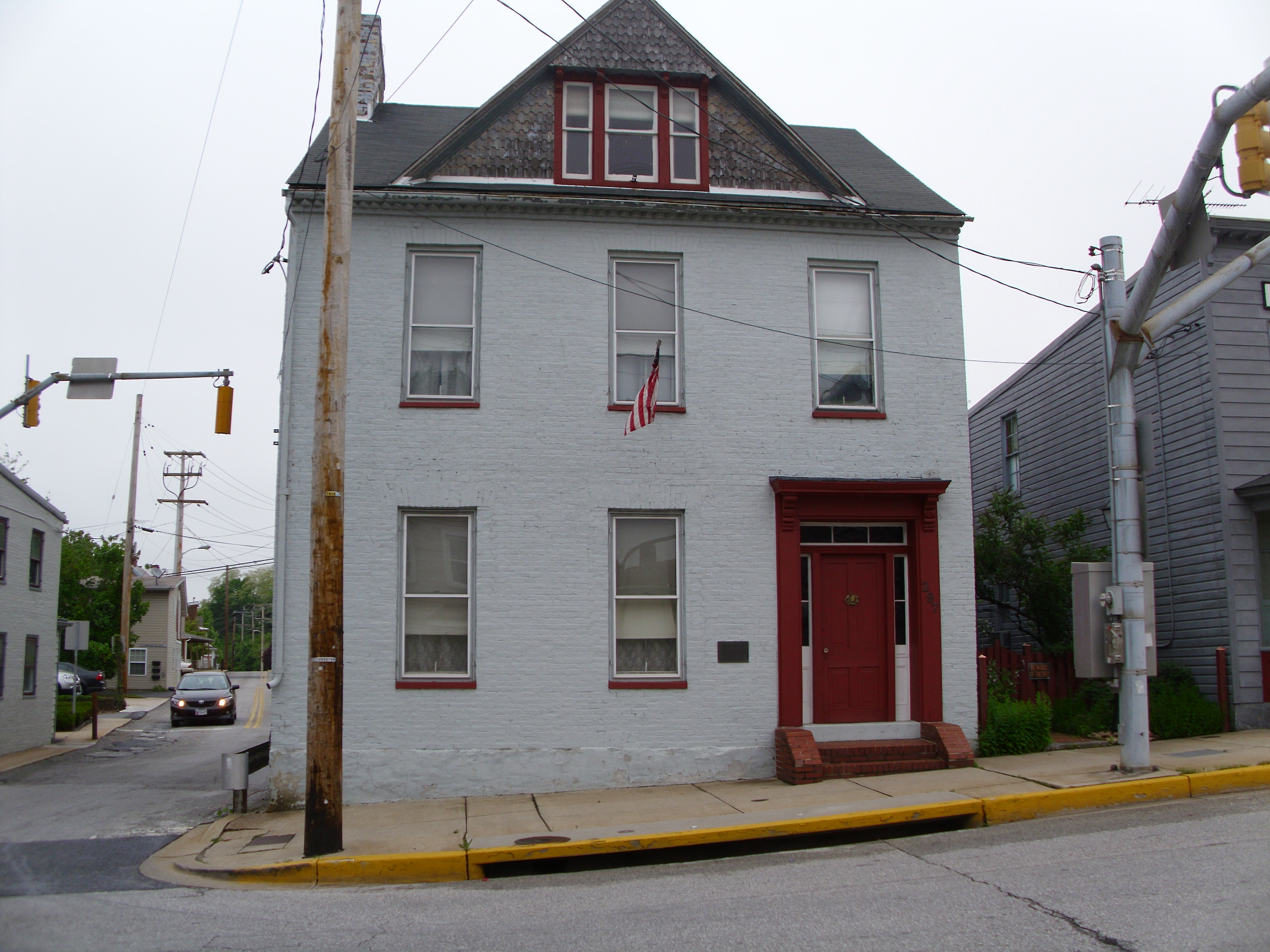 Union Major Napoleon B. Knight of the 1st Delaware Cavalry, taken on Westminster's Main Street on the morning of the battle, June 29, 1863 (U.S. Military History Institute)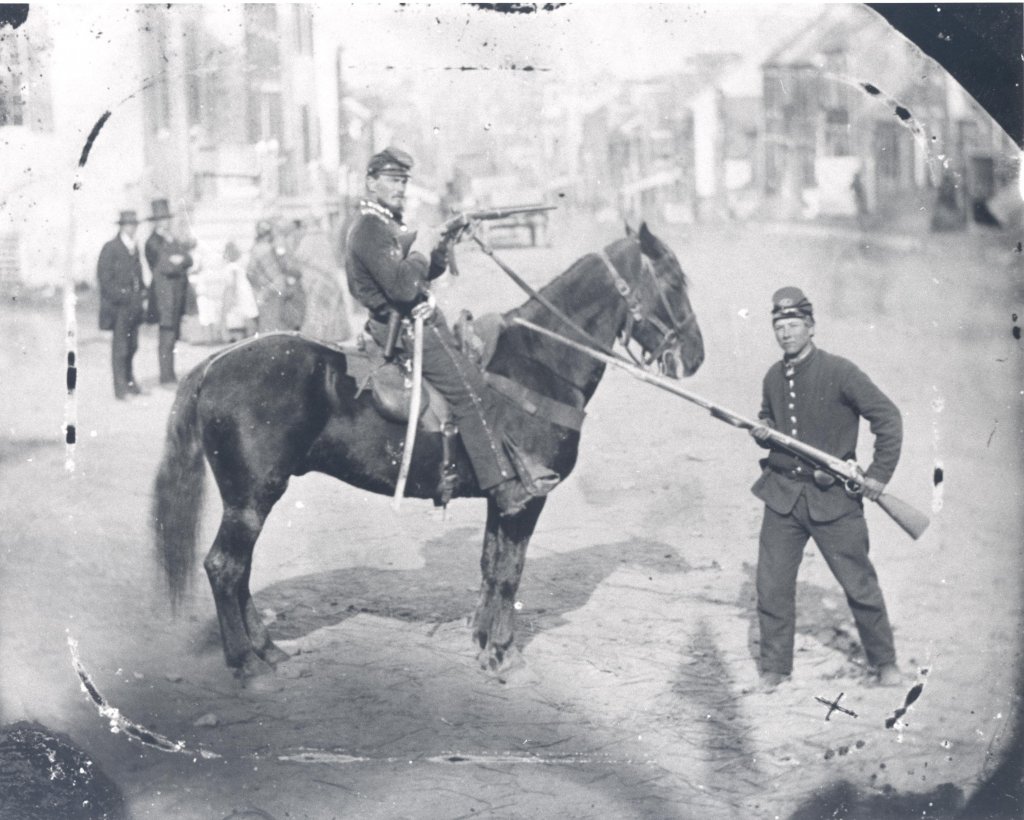 Captain Charles Corbit who led the charge of the 1st Delaware Cavalry in Westminster, Maryland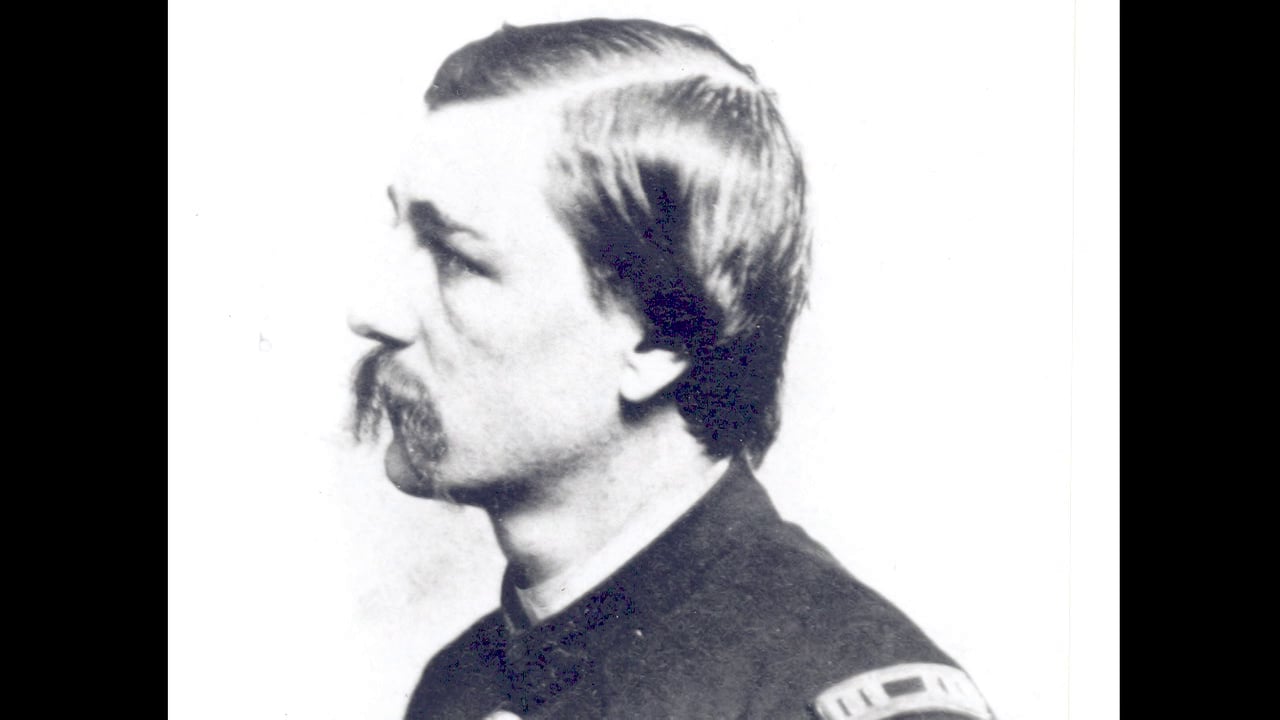 Backstory and Context
Union Major Napoleon Knight arrived in Westminster, Maryland around mid day on June 28, 1863. He entered the town with few troops and was in search of men to assist in defending the railroad depot for the Western Maryland Railroad line. Knight took a defensive position on the north side of town as he believed it to be a good vantage point due to the visibility of surrounding roads and the town itself. Knight had also sent out scouts to report back with Confederate activity near his location, if any, so that he could plan accordingly.
Major General J.E.B. Stuart was traveling north to report vital information to General Lee. His path to Lee went straight through Westminster, which he had believed to be unoccupied by Union forces. While nearing Westminster, Stuart's men captured Union scouts and a portion of his soldiers were lead into town by General Lee's nephew: Brigadier General Fitzhugh Lee. Fitzhugh Lee captured a small group of Union troops inside the town, but his presence was alerted to Union officers by citizens of Westminster.
Union Captain Charles Corbit was unable to locate Major Knight as he received reports of a large Confederate threat now inside the town. Corbit possessed less than 100 soldiers; many of whom were not battle hardened. Captain Corbit charged his largely outnumbered force down Washington Street and clashed with Confederate troops on Main Street. His horse was shot out from under him as his men fought off multiple counter charges. He was quickly captured and the 1st Delaware Calvary was overwhelmed and defeated. Major Knight and a few other Union soldiers escaped via Reisterstown Road. Stuart chose to spend the night in Westminster to pack newly acquired supplies and to give his men some rest. The next day he released Corbit from Confederate custody and traveled on to Hanover, Pennsylvania where he was delayed once more.


Sources
DeNobel, Jacob. "Corbit's Charge to Be Commemorated as Key Moment in Westminster History." Carrollcountytimes.com. Carroll County Times, 18 June 2016. Web. 03 Oct. 2016. "The Battle of Westminster… Corbit's Charge." RitaLOVEStoWRITE. N.p., 13 June 2012. Web. 03 Oct. 2016.
Additional Information