Historic Hampton House 
Introduction
The Historic Hampton House was once a thriving place for African Americans to gather and socialize during the 1950s and 1960s. It consisted of a motel, restaurant, and jazz club. African Americans were not allowed to stay anywhere on Miami Beach, so this was the only place where they could find a motel room or get together. Numerous Black celebrities and historical figures frequented the Hampton House including Martin Luther King Jr., Malcolm X, Muhammad Ali, Althea Gibson, Sammie Davis Jr., and Sam Cooke. King often came here to meet with the Congress of Racial Equality to discuss approaches to confront segregation laws. The House was also a place where whites and Blacks could freely intermingle. Today, the building has been restored and is now community social and business center, featuring a museum, ethnic dance rooms, a recording studio, business offices, and exhibition space.
Images
The Hampton House was built in 1953 and became one of the important social centers in the state for African Americans.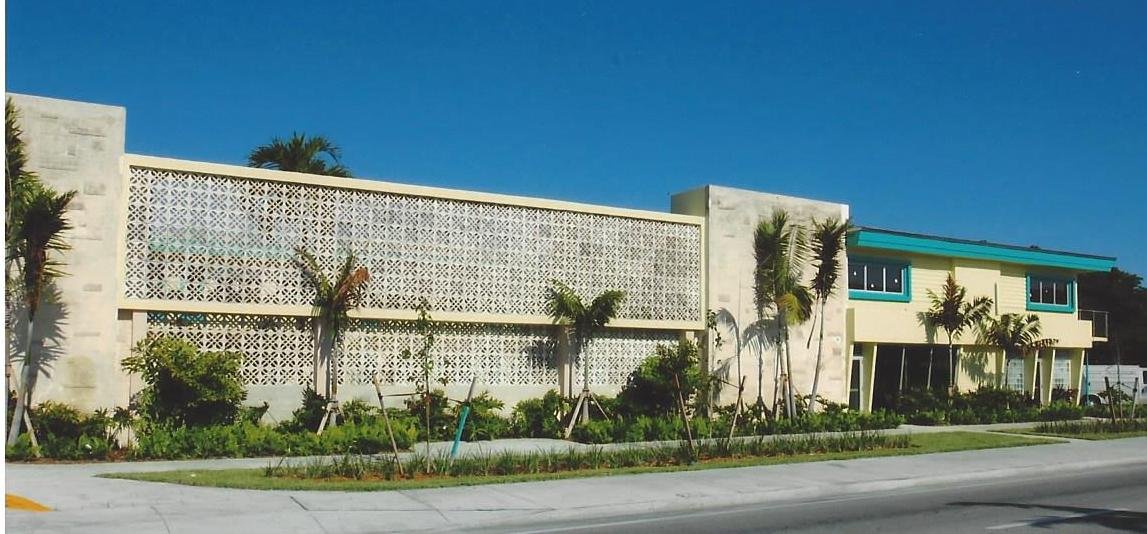 Backstory and Context
The Hampton House was owned by Jewish couple Harry and Florence Markowitz, who purposely welcomed African Americans to the motel. The strategy would, of course, prove to be a good one. It is believed that Martin Luther King Jr. gave an early version of his "I Have a Dream" speech here and where Malcolm X urged Muhammad Ali to convert to Islam (when Ali was still Cassius Clay). Ali and Malcolm, and many others, came to the Hampton House to celebrate Ali's win over Sonny Liston in 1964.

The Markowitz's sold the property in the 1970s and after that, it went into decline as a result of integration; the Hampton House lost its luster and people began to go elsewhere. It fell into disrepair and soon vagrants moved in. Calls for restoration began in 2001. These efforts culminated in the grand reopening in 2015.
Sources
"The Historic Hampton House Journal- Historically Speaking Highlights
September 29, 2010." Historic Hampton House. Accessed October 30, 2017. http://www.historichamptonhousemiami.org/History.html.
Hanks, Douglas. "For Hampton House, a return from history."
Miami Herald
. May 8, 2015. http://www.miamiherald.com/news/local/community/miami-dade/article20557536.html.
Photo: Miami Foundation
https://nonprofits.miamifoundation.org/profile/historic-hampton-house-community-trust-inc