Wrigley Mansion/Winter Cottage
Introduction
This was one of many mansions/cottages owned by chewing-gum magnate, William Wrigley Jr. It was originally named the Winter Cottage and was completed in 1932. It was designed as a 50th anniversary gift to his beloved wife, Ada. Sitting at the top of a hill, the mansion commands spectacular 360-degree views of the mountains and the city below. Its architecture includes curated elements of Spanish, California Monterey and Mediterranean styles. The mansion now operates as a private club, but is also open to the public for tours, weddings, events, and dining at its restaurant--Geordies.
Images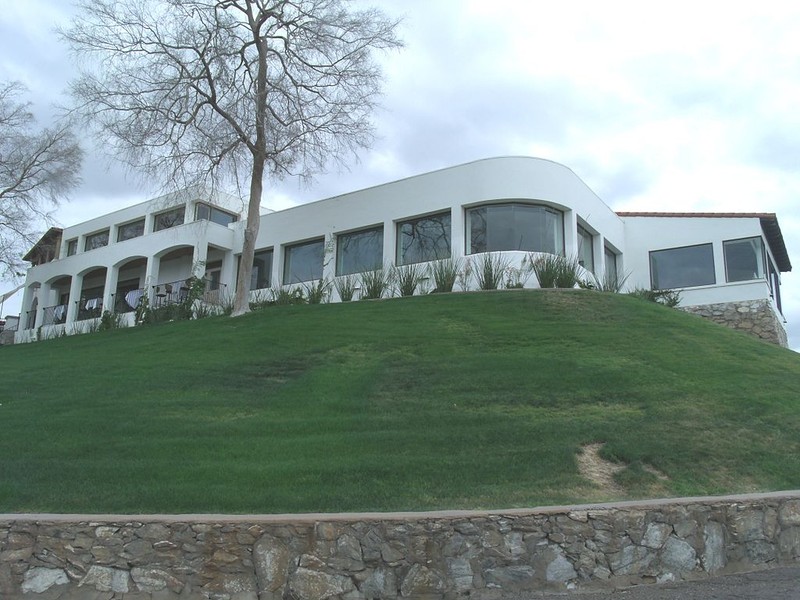 Another angle of the mansion, looking SE toward downtown Phoenix.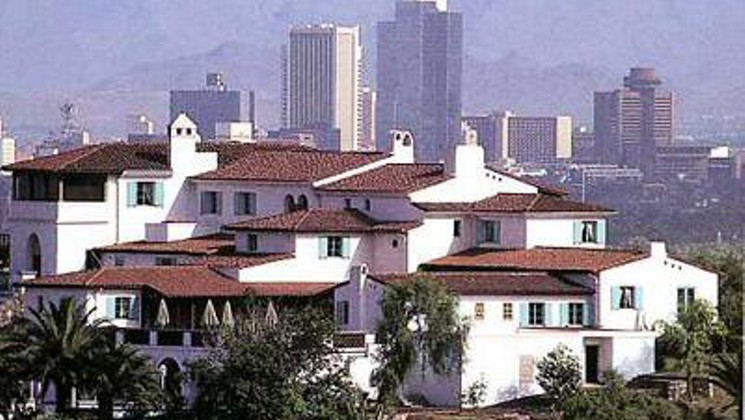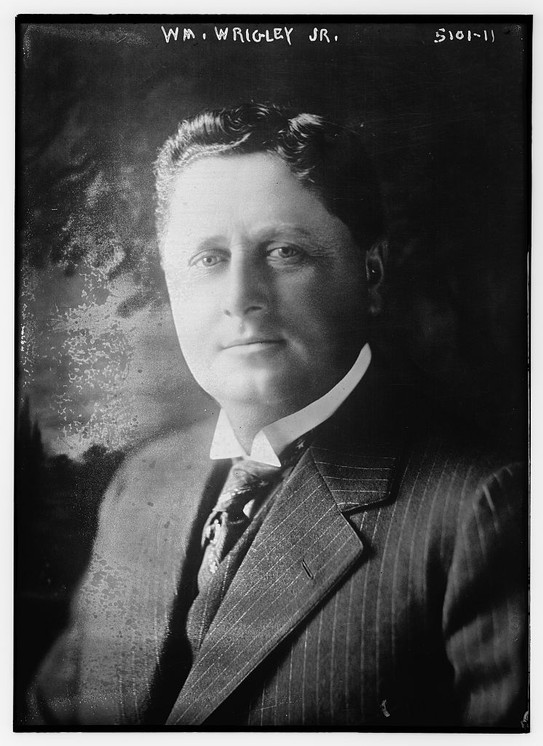 1932 Phoenix Gazette Paper announcing Wrigley's death.

Backstory and Context
Constructed between 1929 and 1932 by architect Earl Heitschmidt of Los Angeles, this Wrigley Winter Cottage is located above the historic Arizona Biltmore Hotel, which was also owned by William Wrigley, Jr. This $1.2 million home was designed from a combination of various Spanish Colonial designs. Even though this cottage contains 24 rooms, 12 bathrooms, and over 16,000 square feet, it was the smallest of the cottages owned and used by the Wrigley's. The Wrigleys maintained other residences in a variety of cities and used this home for only a few weeks a year. William Wrigley died in 1932 shortly after its completion, but his family used it for many decades.
In July 1992, Geordie Hormel, a musician and recording studio proprietor bought the mansion and made it available for meetings, conventions, and similar functions. Due to zoning regulations, the Wrigley Mansion must operate as a private club. Membership in the Wrigley Mansion Club is really more of a formality and is only imposed due to zoning laws in the area. All proceeds from membership dues go directly to local charities.
Sources
1. "Wrigley Mansion," Official Website, accessed September 22, 2016. http://www.wrigleymansion.com 2. "Tour Wrigley Mansion," Wrigley website, accessed September 22, 2016. http://www.wrigleymansion.com/tour-wrigley-mansion/ 3. "Events and Weddings," Wrigley website, accessed September 22, 2016. http://www.wrigleymansion.com/weddings-events/ 4. "William Wrigley, Jr. Winter Cottage," National Park Service historic property information, accessed September 22, 2016. http://focus.nps.gov/AssetDetail/NRIS/89001045 5. "National Register of Historic Places- Nomination Form," William Wrigley, Jr. Winter Cottage, 14 pages, accessed September 22, 2016. http://npgallery.nps.gov/pdfhost/docs/NRHP/Text/89001045.pdf 6. "Wrigley Mansion: An Official Phoenix Point of Pride," Discover Phoenix website, accessed September 22, 2016. http://www.discoverphoenixarizona.com/wrigley-mansion.html 7. "Geordie's Restaurant," Open Table website, menu and reservations, accessed September 22, 2016. http://www.opentable.com/wrigley-mansion-geordies 8. "Wrigley Mansion," Wikipedia site, accessed September 22, 2016. https://en.m.wikipedia.org/wiki/Wrigley_Mansion 9. "Wrigley Mansion," Facebook page, accessed September 22, 2016. https://www.facebook.com/wrigleymansion
Additional Information